Hello PeaPoo!
Singapore River Festival was fun!
If any of you are wondering why did I take such a long time to blog it out, isn't this event happened a week plus ago?
Yup indeed it was held a week plus ago, but I'm just plain lazy to blog cannot meh! :)
-Peace-
-

Again, this time was invited to join the event with many other bloggers. Saw many familier faces once more, but it was thrilling this time compared to the flashmob.
Made new friends including some wonderful nuffies...
Brought Mike along with me & Ray (Mike's classmate) tagged with us too
Enough said! Even if i typed more words, i bet most of you would just scan through the pictures anyway.

Pig-Chers ok! :D
All of us gathered at Clarke Quay that night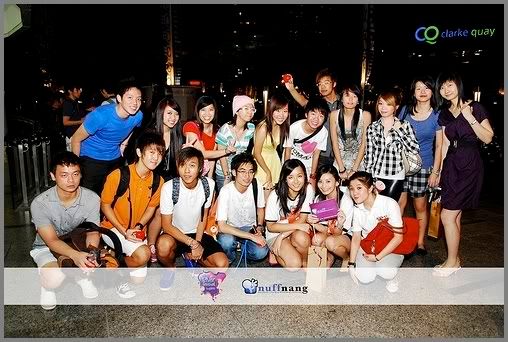 Group picture!!!!
Okeh!
God knows why whenever I blog about events, I will always put the first picture as group photo...
If you haven read about my flashmob's post, click
HERE
if you are curious!
Hahahaha!
Don't gei gei can! I know singaporeans like me & you are very KPO so don't bluff yourself
Weijie
Nuffnang's heart shape stressball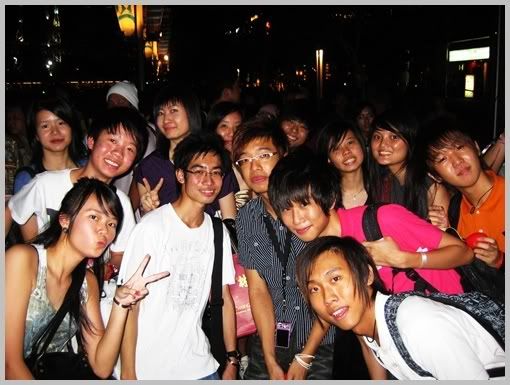 Can you spot me! LOLOL
On our way to the watch the riverside performance...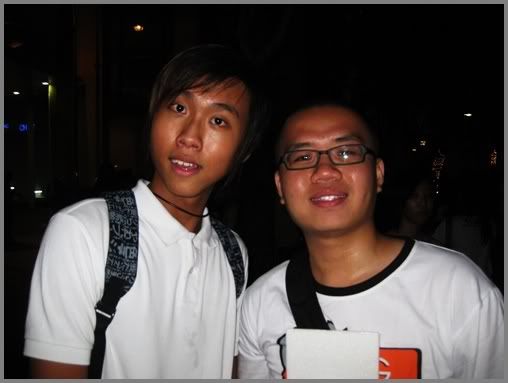 Kaizhi
Oh yes
oh yes
oh yes
!
I met Fauzi for the first time ( The Singapore Male Bitch )

He's so HOT & sexy!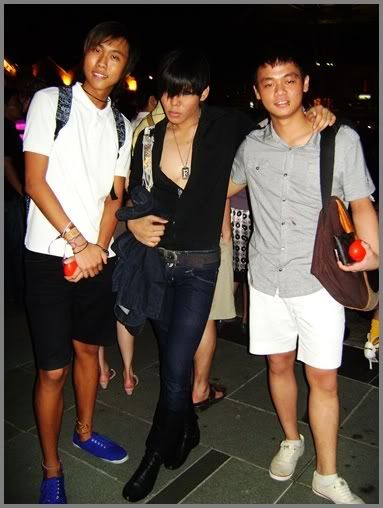 I like his Emo hairstyle and nothing else!
His standing posture is so sexy too!
wahahaha!

Okay, I'm not so crazy about him after all...

Flashing out our stress ball
Group photo
Kaixin and Jiaqi
Raine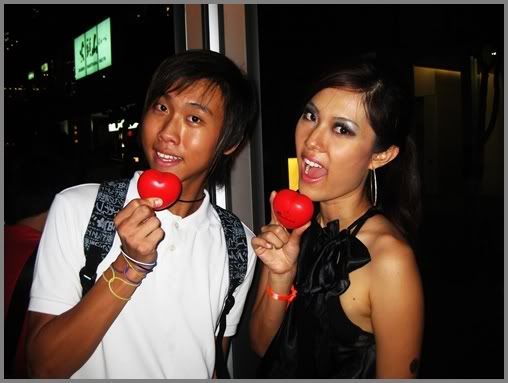 Valarie
Duck tour
for Kiddos like you and me !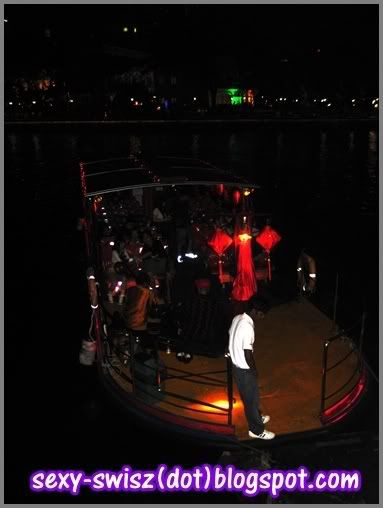 My Virgin trip to duck tour leh!


First time boarding the duck ride...

Okeh don't laugh I know I haven't been to many places lo!

I haven't been to Hippo tour and many other places as well.

As usual we cam-whore a little on the boat
Mike
Cheryl
-
Arena
After the duck tour, went to club.
My bloody first time AGAIN! :)))
P/s:
I smuggled myself into the Arena by some secret ways suggested from my friends because my age has not met their requirements! In short means I'm underage!
You think I look like 18 or 21? I think so leh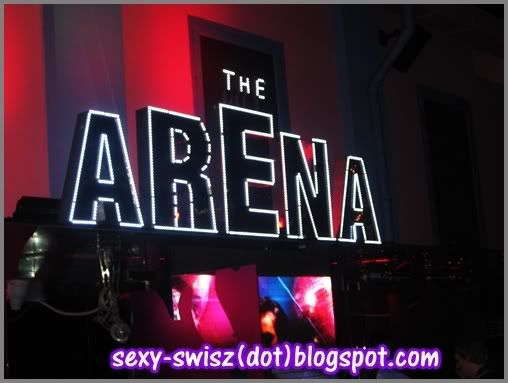 ARENA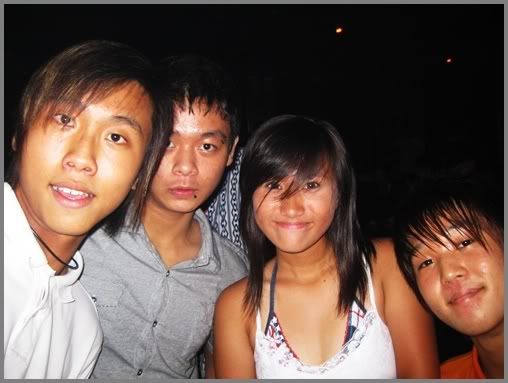 Ray, Qian Yi, Mike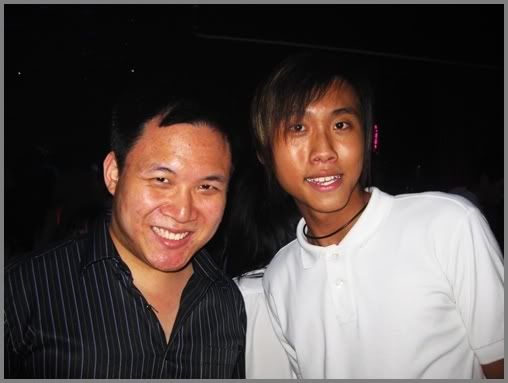 Ming
A purple pajamas on the extreme right!!! Chio
Cheers!!
I ordered the stupid beer & rum with grapefruit. Taste so suckie
Cheers !
KennySia
Kenny and his sexy outfit created an outstanding attention out from the crowd

It was very obvious to spot him because of his DRESS and his lump of hairful armpit HAIRS!

HAHAHAHA!!! * Faints *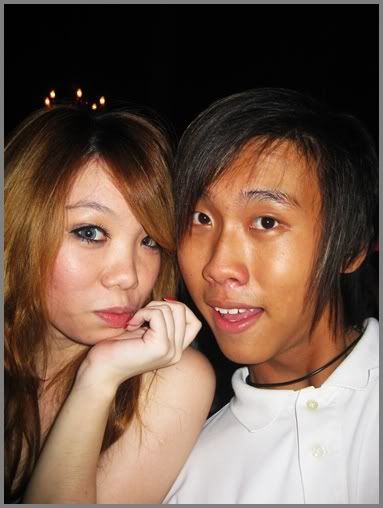 Chloe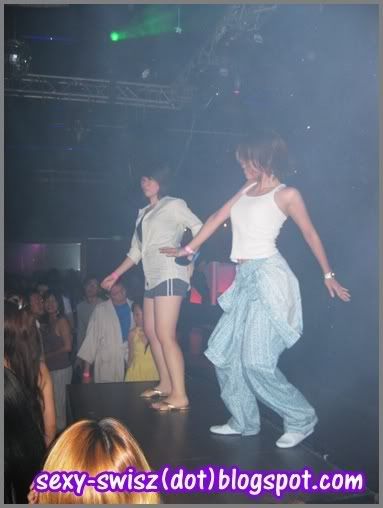 Blue dancing! She's so hawt and could dance damn well!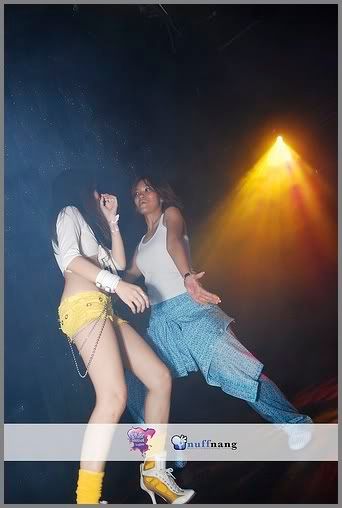 Yellow & Blue
As for the rest of us, we can only stand in circles and draw circles on the ground with out feets

Anyways I'm not a clubber so that explains my stiffness posture in dancing! :D




Chery & Chloe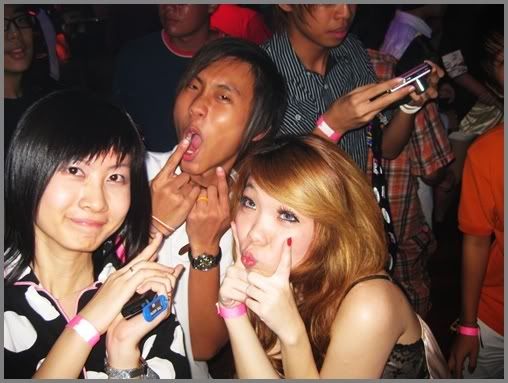 Getting a little high as the music was damn loud and we were all drinking as well ._.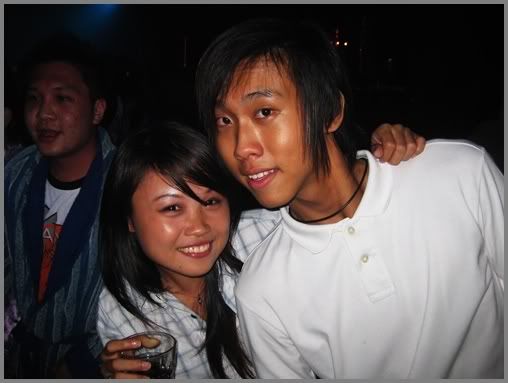 Raine's face a little reddish here.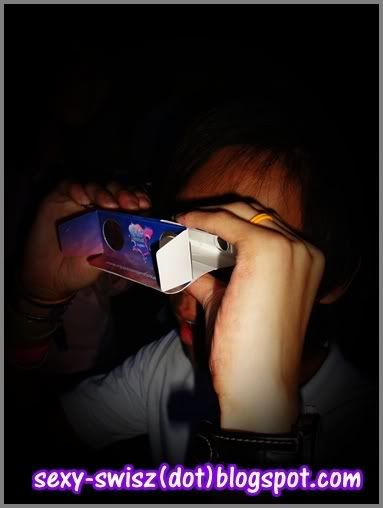 Dumblish act!

The place where we sat was quite near the stage and I'm trying something foolish by using this object to see the performance on the stage.

So stupid hor?

Obviously can see what's going on and I'm wasting my energy to strain my eyes looking through this tiny object.

Foolish lor me! ha.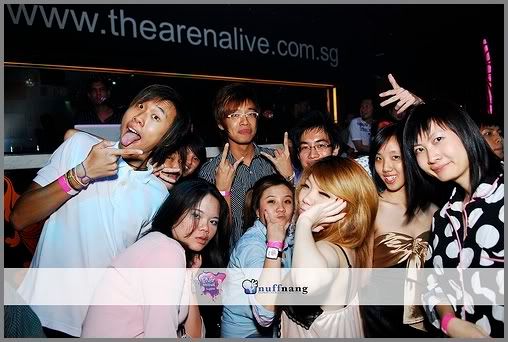 That's all for this event!
P/s/s:
sorry peapoo for my inconstant updates on my blog :)
I'm just real busy and I know that I got many things to blog about!
P/s/s/s:
Interesting entries takes time to type out because I'm not a god! Ah, just joking about the " interesting " because I don't think this entry about the event is interesting at all.
P/s/s/s/s:
I'm going to study now because exam and presentation is just tomorrow! zz
-peace guys-