Normally Santa Clause will be featured in most of the "Christmas" movies
However the specialty of this movie is, once you've watched the movie,
you won't see any Santa appearing in any of the scene!
It's pretty amazing right?
Movie for Christmas without any Santa is the kind of movie seriously
Hereby I bring your attention to...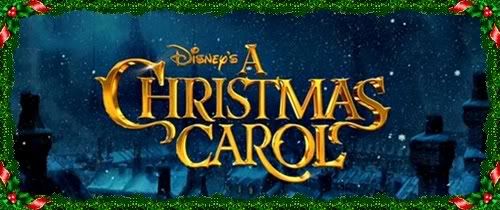 About the flim
Disney's "A Christmas Carol" , a multi sensory thrill ride re-envisioned by
Academy Award winning filmmaker Robert Zemeckis, captures the fantastical
essences of the classic dickens tale in a groundbreaking 3D motion picture event.
Ebenezer Scrooge (JIM CARREY) begins the Christmas holiday with his
usual misery contempt, barking at his faithful clerk ( Gary Oldman) and his
cheery nephew (Colin Firth).
Scrooge later encounters the ghost of his dead business partner Joseph Marley,
who's paying the price in the afterlife for his own callousness.
Joseph Marley; Ghost of dead business partner
Marley hopes to help scrooge avoid a similar fate and tells him that he will be visited
But when the ghosts of Christmas

Past

,

Present

,

Yet to Come

take Old Scrooge
on an eye-opening journey revealing truths he's reluctant to face, he must open his
heart to undo years of ill will before it's too late.
Marley's Ghost is particularly haunting, complete with his

skeleltonized jaw

falling off.
The Ghost of Christmas Past lightens things up a little
(plus ol' Fezziwig does his signature jig in the holiday party sequence),
but Christmas Present is more grim than jovial (witness his exit) and the
Ghost of Christmas Yet-to-Come is even more terrifying than usual. "

Helppp AHHHH

"
The end song ("God Bless Us Everyone") sung by Andrea Bocelli doesn't sound like it's
going to be a keeper, though.
Which means, you really DON'T have to stay for the end credits. Hurry to the exits.
Don't forget to recycle your 3-D glasses!

Did I like this Christmas Carol?

Yes.

Worth seeing?

Yes

.

In 3-D?

Up to you, doesn't matter really.
P/s:
Watch in

3D

is much more worth it! You can get really excited when a snowflake hover pass your vision! Literally I tried to catch the snowflakes however it's all an illusion! :)
Apart from the movie itself, I would like to thank OMY.sg for their invitation and
tickets to catch this fascinating season movie!
I'm very shocked to receive "Christmas gift" in advance!!
Eat till my teeth decay...Hohoho!!! :)))
P/s/s:
I love their packaging ( in a glass bottle ) don't you think it's lovely?
*Credits to whoever that the pictures are from and online source taken!