H-E-L-L-O!
I'm finally on schedule now!
*So so so excited; Screeeams
*
I realized that I'm always behind schedule Eg, after an event has happened, I will blog about it after a week or so.

It totally gives you all no clue at all of what I'm doing recently right?

However I felt that, "Eh, maybe I should try to blog about recent events occasionally to keep you all updated of what I'm doing just in case you didn't
Follow My Twitter
"
Though I have quite a number of entries to blog, I shall take my time to update them when I'm free, hence now I shall not keep you guys waiting in suspense regarding Mid-Autumn Celebration with OMY yesterday!!
YES! You didn't see wrongly, what I'm blogging about just happened
YESTERDAY
!
***


Headed to Hua Song Museum with DON yesterday around 8pm?
All blames on the stupid bus which takes forever to reach Habourfront Bay to fetch us!
So frustrating because we reached the bay around 6.30pm? Yet we boarded the bus around 8pm! It's totally a waste of our 1 hour 30mins doing nothing at all! -_-
Nevertheless, being late is obviously better than never attend at all! :)
Moon cakes served as snacks
We were given some little chio lanterns.
Look at my Bee Lantern!

Hahahaa!!!

I haven't been playing lantern for such a long time leh, so don't laugh at me ok?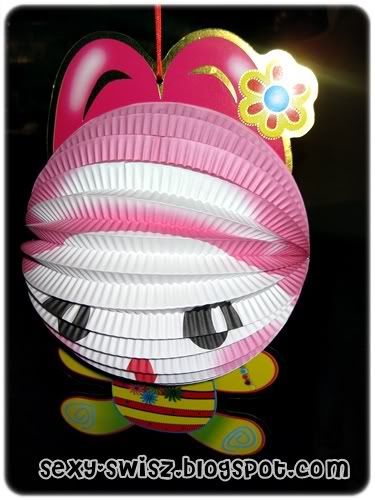 Honey Bee Lantern!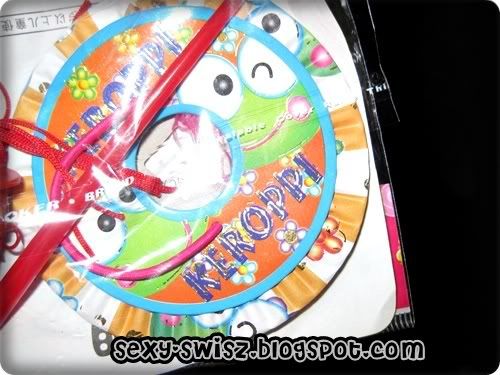 Apart from the Bigger Honey Bee lantern, I was given another smaller Frog Lantern! (: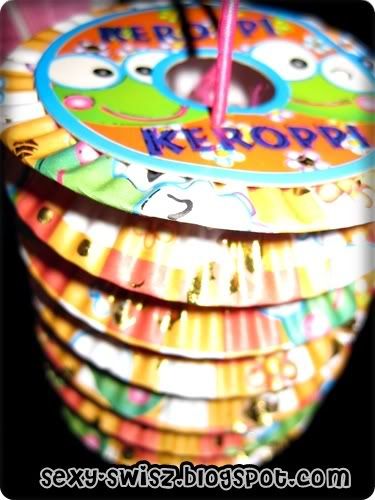 Friggin' small and Chio Frog Lantern!
I love that 2 Lantern of mine! Muhahha!!!
.
.
.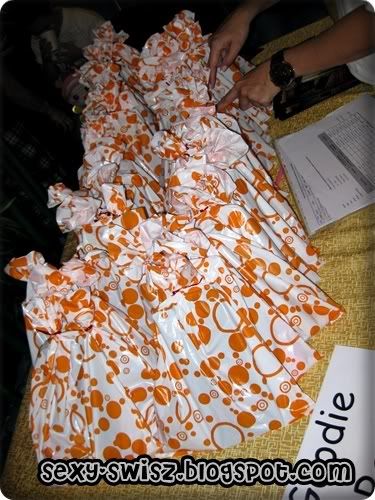 Inside the goodie bag was....


Light sticks!!!!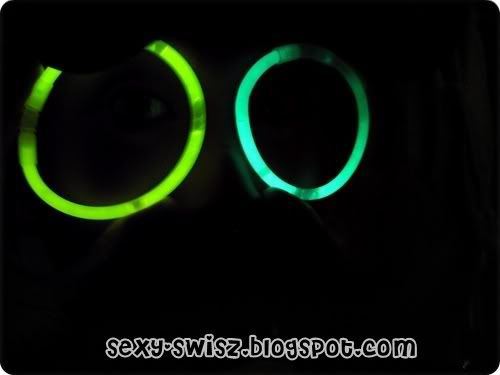 Cam-whoring with the light sticks! * Getting so obsessed with it! *
***
Chilling with "wang fei hong"
Deprived from playing with Lanterns!
Playing Lantern outside the Museum isn't a very wise idea, because there are lots of Mosquitoes out there hunting bloods!!!
Commando trained Mosquitoes!! :(
***



Tour inside Hua Song Museum!
Just in case you are wondering
"
What/Where is Hua Song Museum
"
Hua Song museum is located at Haw Par Villa and the Museum newly built and officially opened on year 2006!
In the Museum itself, you can see lots of old artifacts from the past and you can learn about migrations from many different foreign countries to Singapore! :)

More or less that's about it.
Looks much more like a history heritage for me if you want to categorized it that way!
Your Ah GONG's Boxer!!! Hahahahaha!
I don't look serious enough to slaughter the snake!
*BAMP!*
But I still chopped off it's head!
For your supper!!!
Snake head soup! :P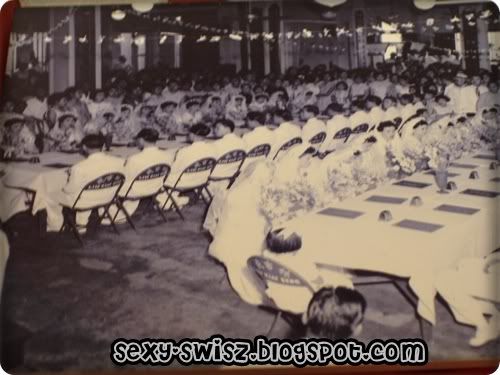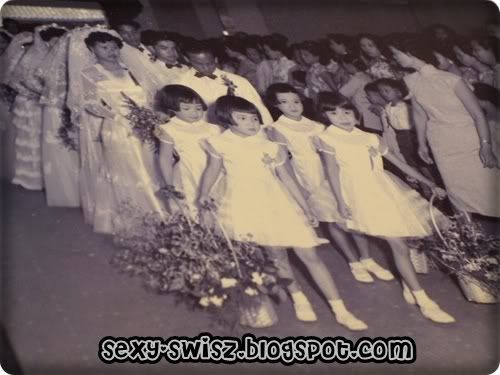 Are you inside the picture?
***
Someone laughed at me!!!
While I was posing for this picture, i saw some people were laughing at me!
Ahahhh! It was so embrassing lor!
Doing stupid stuns like "Posing like the statue beside me " Super crazy!
Malu Malu Malu!!!
The people who saw it must be thinking " what's with this crazy fellow? "

Hahaha! Whatever lah hor! :)



Guess who I'm cuddling?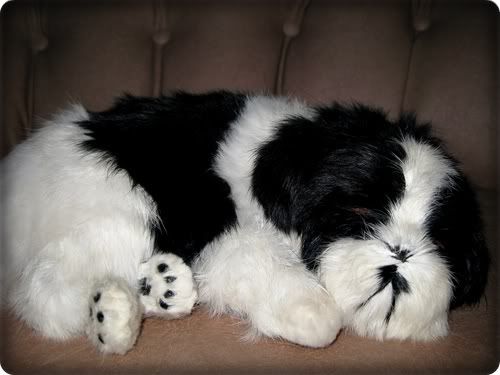 My dog! Cute right? Cuter than (&)(&)(&)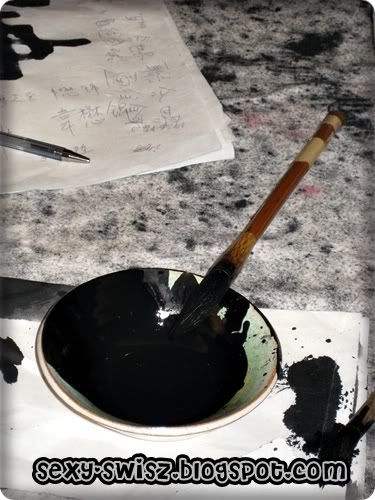 Caligraphy!
The Caligrapher was kind enough to help me to write my chinese name using his superb caligraphy skills!

It's an old man btw!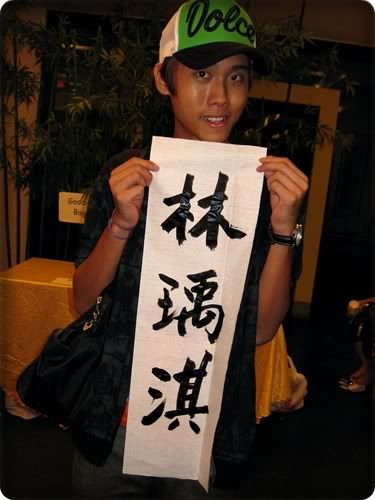 Really appreciate his writing!!!
Niceeeeeeeeeeeeeee?

He told me that my "YU" means a lot to me!

It rolls in lucks to me and it's very "unique"

Is it so? hahahah!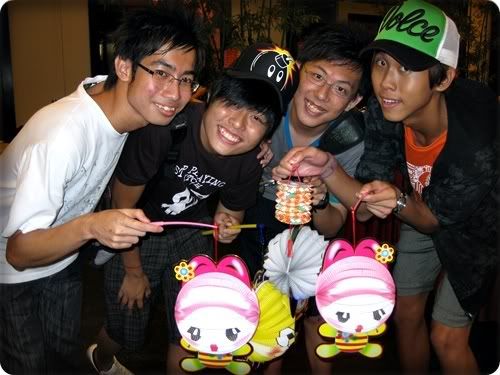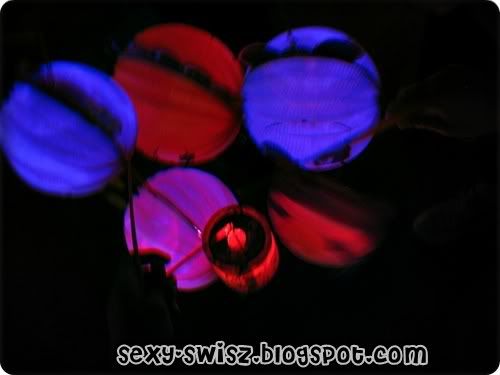 Our Lanterns glowing in the dark!!!
P/s/s:
Age is not problem for us to play a lantern! I feel so young today! * Cheating myself *
P/s/s/s:
I've got 2 cute lanterns waiting for me to party with my friends later on at Chinese Garden!