Singtel INQ in da' House!

Was invited by 24Seven to attend Singtel INQ 3G Launch Event few weeks ago.
Before I continue this post, I would like to ask how do you all pronounce "
INQ
"?
For my own pronunciation, I pronounce it as "
I-N-Q
" ( words by words ). Actually it's not wrong either however the actual pronunciation is "
Ink
"
Free tickets for Flyer were given to me as well!
Glasshouse at Ngee Ann City!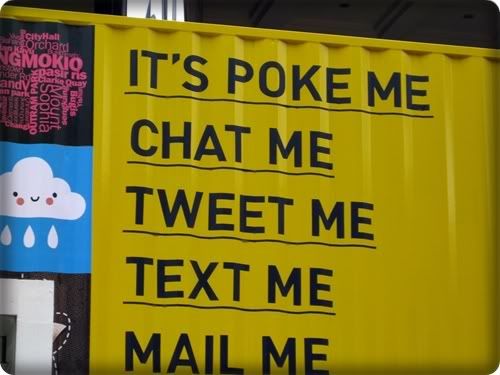 If you haven't follow my Twitter updates, here it is

" http://twitter.com/swiszy"
Twitter is the
*
Snap finger*
nowadays for teenagers like you and me!
You can update twitter using your handphone too!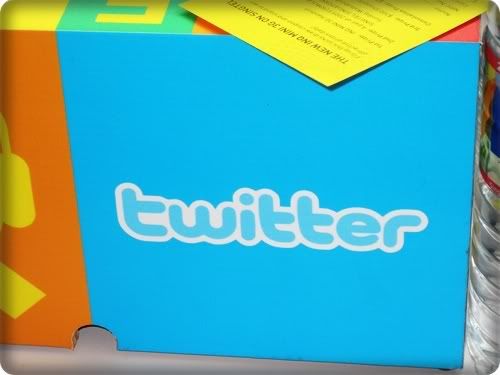 Get yourself a twitter account now!
I should have blog about this earlier!

Because taking photo with ME, stands a chance for you to win a pair of ticket to the F1 race

Anyway since now the race is over so what I'm saying does not apply anymore! More to "Just for fun" explaining what those pictures are for...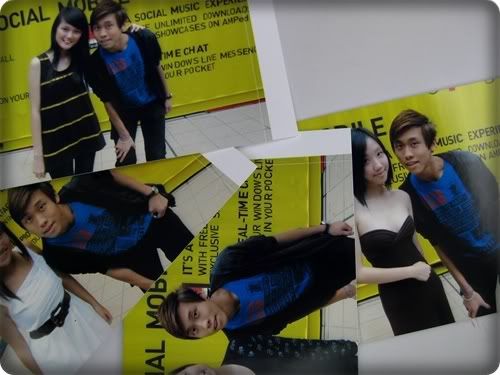 Only those who are present over at Ngee Ann city will know what's going on! :)

After the event ended, we headed off to the Flyer and we saw this group of "Vampires" roaming aimlessly around Orchard Road.

It's so scary you know? The bloody vampire will just scream and roar loudly in your face! *eewwk*

A group photo with all the vampires!
Sry! Have to sensor my unglam face! * Mosaic doesn't work* :)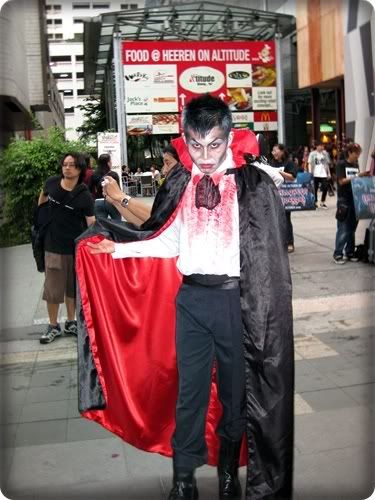 This is the fugly vampire!
Heheh! I kept calling him " Fugly vampire...... and he showed no reaction to me"
Must be feeling happy because at least his make up is up to standard " Fugly type "
Anyway, ain't vampires supposed to be fugly, NO?
The fuglier it is, the happier they will be!


Dying for more suspense about Halloween?



For more details, check out http://www.halloweenhorrors.com.sg/

You can book your tickets or even send an e-Card from the above website,
so why hesitate. Click the link now!

Visit www.nightsafari.com.sg closer to the date for more details!



*INFORMATION CREDIT TO: WILDLIFE RESERVES SINGAPORE AND HALLOWEENHORRORS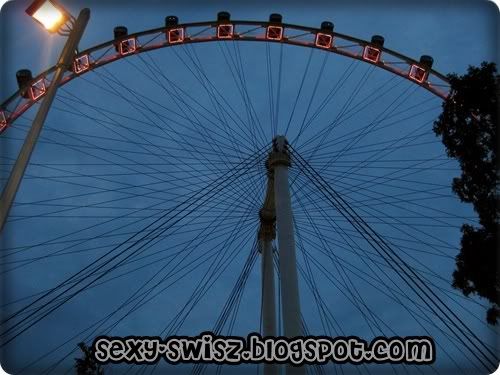 Route towards Singapore Flyer takes forever to reach!
Reason was simple, F1 road blocks everywhere and we have to walk a big round before we arrived at our destination.

It's the singapore flyerrrr, my second time up there!
F1 Car Tyres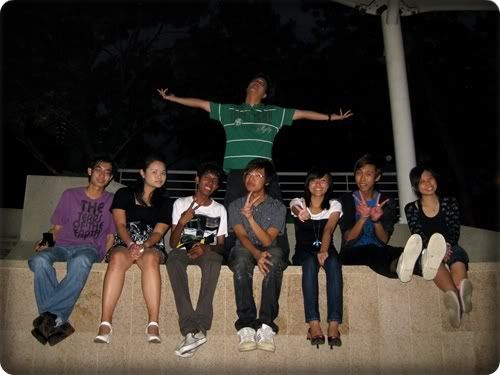 Group cam-whoring before heading up to the Flyer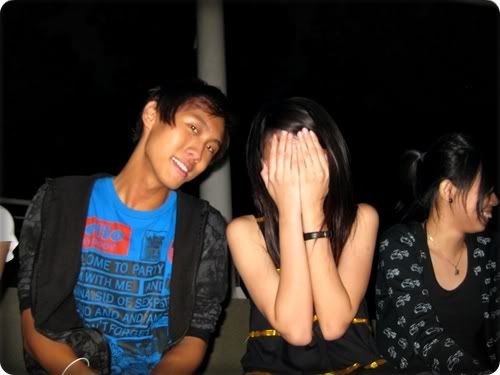 Jie is shy! D: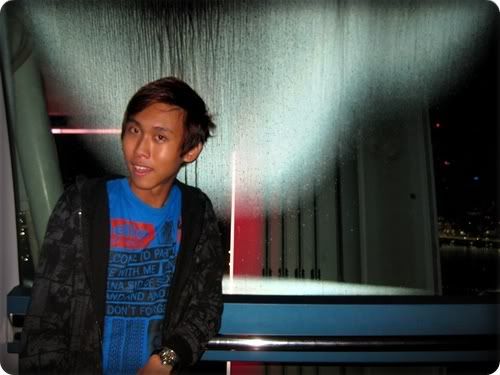 Can you see it's freezing cold up there in the capsule?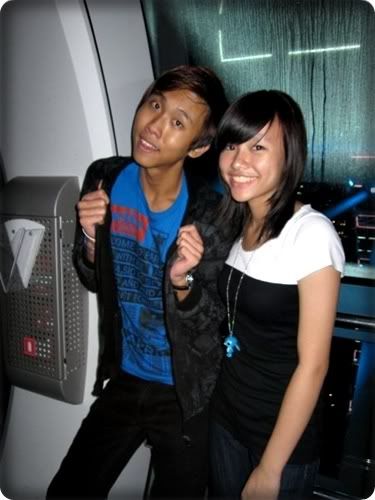 Charlene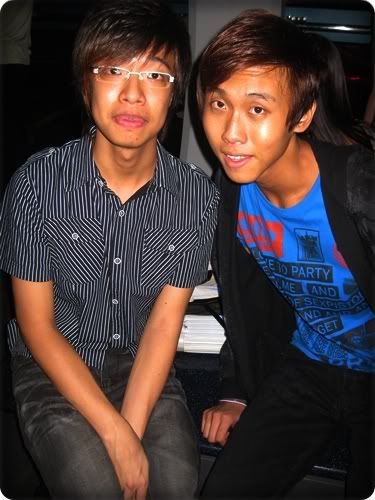 Weijie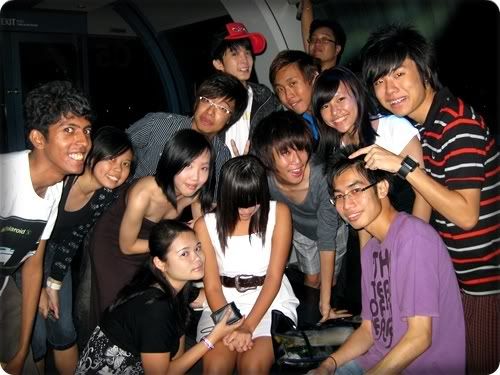 OoooOoooh! This is quite funny! *
Shall not elaborate further
*
"Zip lips"
Group photo using normal Digital Camera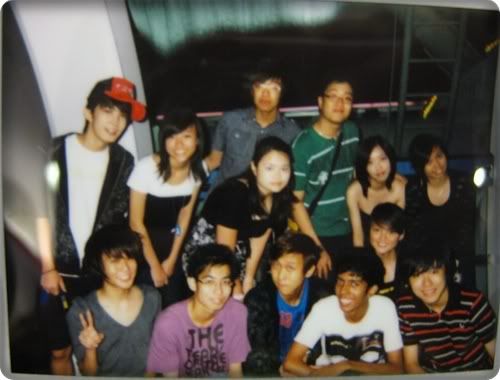 Group photo using Forest's Instant Camera!
After alighting the flyer, we saw many beautiful backgrounds at the viewing gallary and the whole stretch of beautiful backgrounds including outside the lift!

Some of us were overly enthu for photo taking and we quickly dash and pose for the camera and said " faster , faster Snap" then... we walked away as if nothing had happened.
HA-Ha-HA-HA-hA-ha!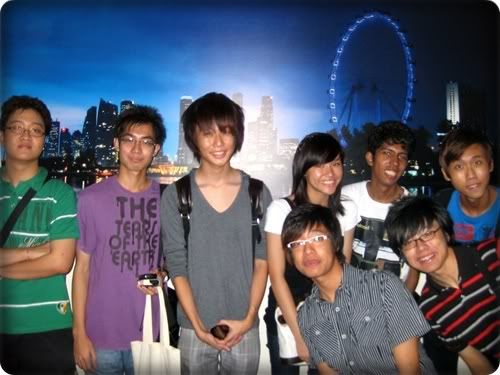 Posing for another background!
We headed to Popoyes for dinner after everything ended.

Ahhhhhh, I didn't eat Popoyes because I'm not very hungry. Just a drink and I'm alright for that day! wheeeee!

So that explains why I'm very free to take pictures!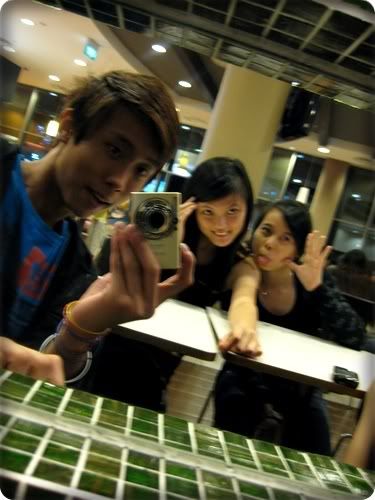 Wahahaha!
.
.
.
The-End
*
*
*
Opps! Better not, I will show some
courtesy
and some
manners
to everyone!
Shall be nice, will say a proper
"Good Bye" to everyone!!