Hello Everyone!
As promised from the previous entry, I've updated about my Mix & Splash camp!

Excited excited excited??
*Drum rolls*
.
.
.
.
Scream for us! :D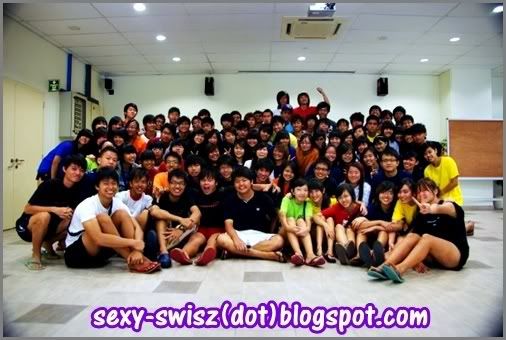 That's the way!
What do you usually do in camp? screammmmmmmm right?
Sadly this camp isn't really that fun for Day 1 and Day 2, but it's mad exciting on DAY 3!
There wasn't much cheering nor making hell loads of noise and I don't feel that I'm in a camp! :O
Much more like a chalet to me.
Tell you guys something: My group is the
champion group
for the entire camp, means that my group's scores for all the activities are high because of our strong teamwork!
Yay-ness!
We won a
mini hamper
(lots of chocolates & sweets) +
movie tickets
!!
Proud to show off our group flag
"LB"
LB
is our group name and
LB
stands for "
Little Boy
"
Such an act cute name huh! hehehe!!
Our post which relates to our group name " little boy "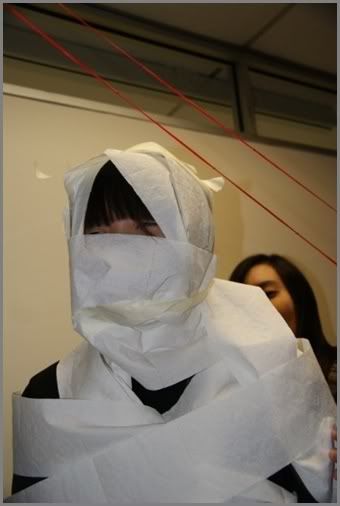 It's Amanda the Mummie! D:
Indian god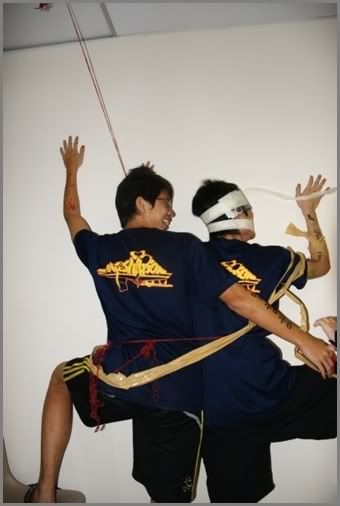 Two Monkeys D: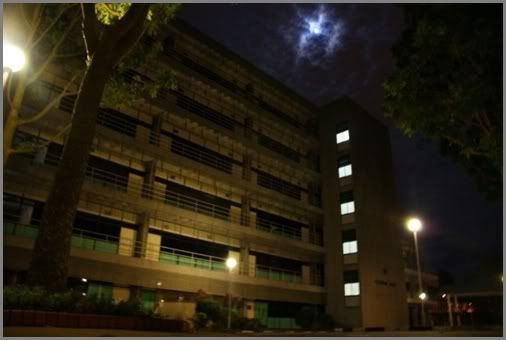 Our Night walk!
This block is block 50 and it's the scariest block in Ngee Ann Polytechnic!
Rumour from seniors mentioned that there was a girl committed suicide at the 7th floor many years ago! :O
We all had the "most interesting" night walk in this haunted block in the middle of the night figuring out "
who killed Rasputin
"
The game is about gathering clues from Student leaders and we have to gather all clues to find out who murdered Rasputin!!!
Freakky FUN and it's one of the most challenging night walk so far! (Thumbs up)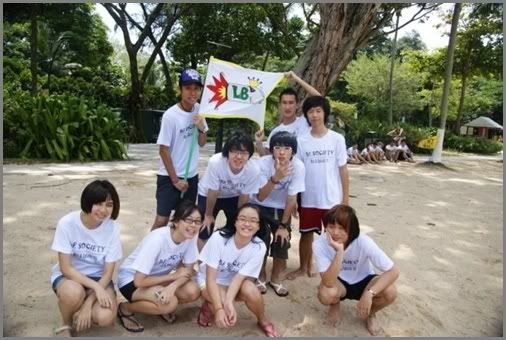 My group with our group flag!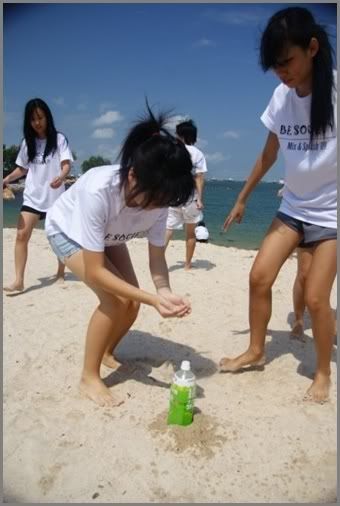 Part of our activities - Filling sea water into the bottle using hands
I saw Monkey and Goofy??!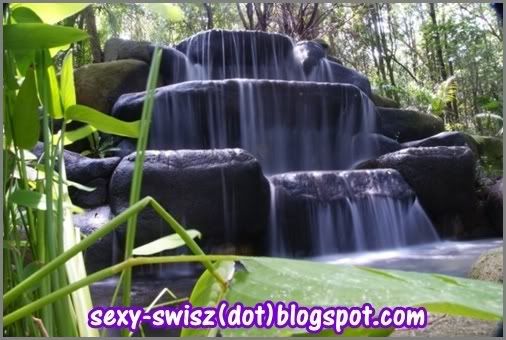 Chio!
Our rides!
Ngee Ann's sponsor!!!! Free of charge! :D :D :D Shiok ttm can?
They are flying...
I'm flying too!
Hahaha!!!

When I'm sitting this ride, i'm so afraid that my slippers would fly down because I'm wearing flip flop slippers.

So my attention for the entire ride was all on my slippers, ensuring that I gripped well onto my slippers!

Luckily it didn't drop, lucky me lucky me!! Else I have to go home bare footed! :(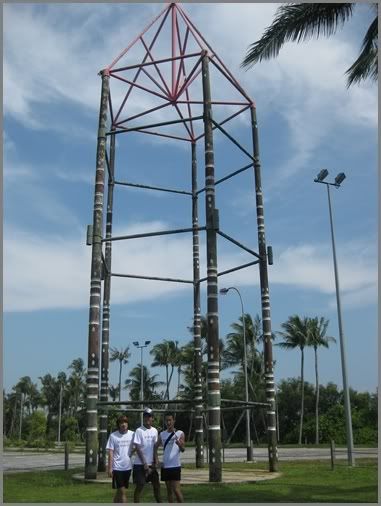 Temporary shelter
A group photo with the lifeguard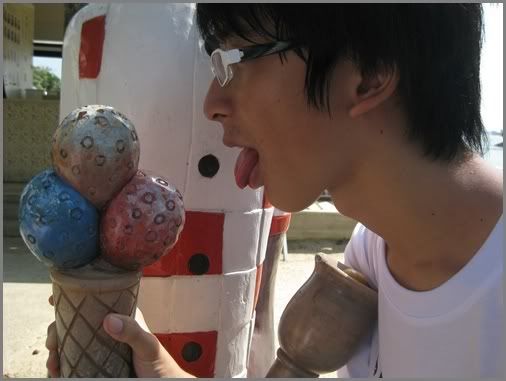 Such a huge ice cream! x.x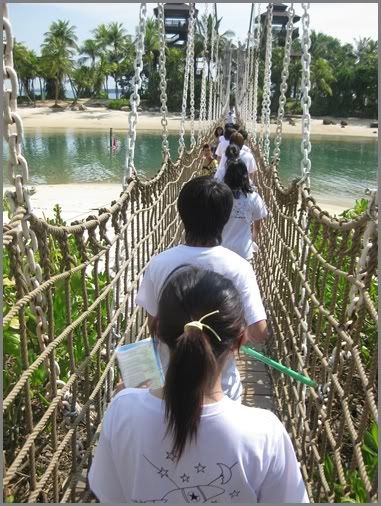 Long & shaky bridge!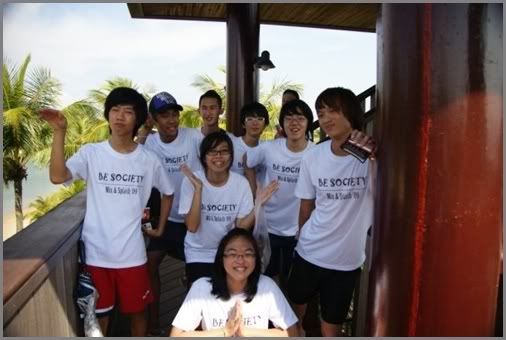 Our chicken's pose!
-
Another sponsored ticket to "
Song of the Seas
" by my school again!
"somebody call 911...."
I really can feel the heat once they released the fire explosion during the performance!

The heat was very strong lor!

Right in front of you was just an ordinary innocent rock and suddenly it shot out fire explosion RIGHT in ur face! Hahaha!

That's the awesome part of the "Song of the seas" performance

Aura!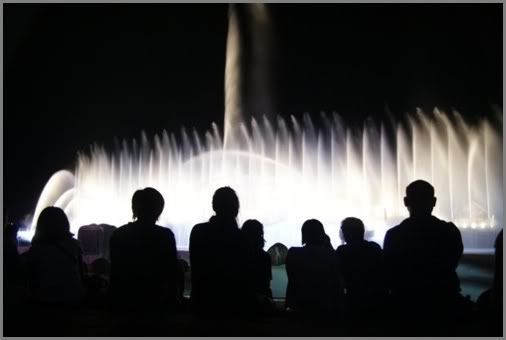 The Ending part
Massive group photo!! :)
P/s:
I arrowed out myself just in case you have a hard time spotting me!
-
Night performance!
We have to come up with a skit of not more than 5 mins.

As usual lah, which camp do not have such thing?!
My team almost gave up in performing because of several problems regarding our leaders...
However we still manage to persevere and we came up with a last min performance "
Sang-Ni-La-Uta-ma
"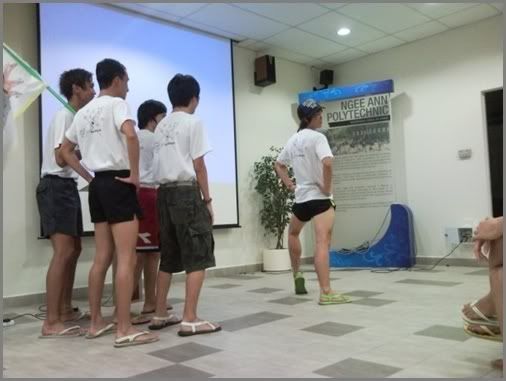 Look at our short! damn high can! :P
It's friggin sexy!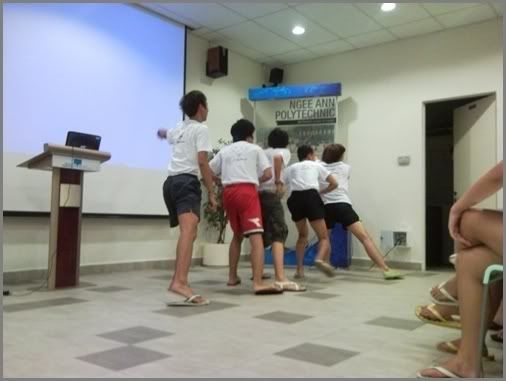 I'm so proud of my team!!
In the end, we got 100 points for this performance and we beat the rest of the team!
It's quite shocking for me because I felt that other team are even better than us!
Oh well, it's quite remarkable anyway
-



Wild & dirty activity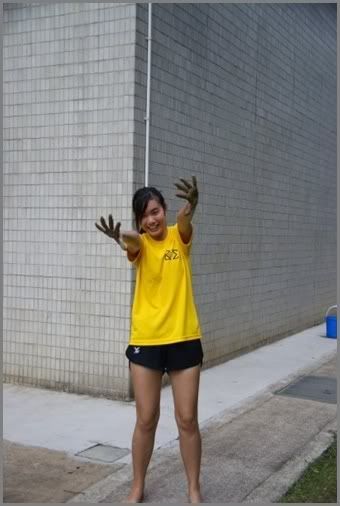 Wildness!
It's friggin fun for the day 3!

Wheeeee!! Everyone was damn dirty for day 3 as it involved Muds, Soaps & Oil!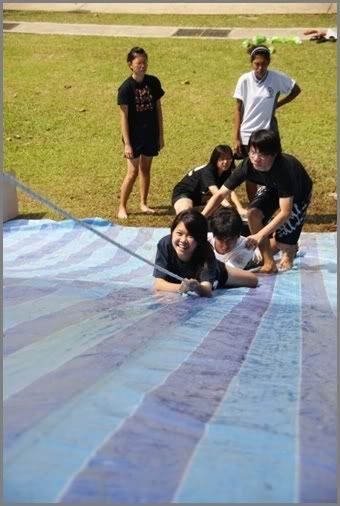 H@H@, this is the worst activity station!
Once you fall, you will lend yourself in a puddle of dirty mud! Yucks!
Everyone's digging for "gold"
Stiff and hard mud! EEE! HAHAHAHA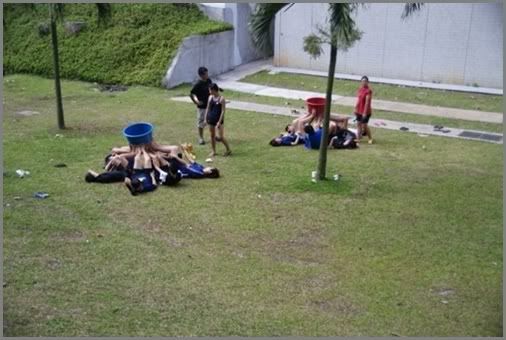 Much teamwork are needed for this activity!
Like them!
This activity is quite challenging, because it required lots of thigh energy plus teamwork communication!

They will oil your leg to make sure that your leg is oily enough and you must place your leg below the big pail...

FYI, the big pail is also very oily!

So since your leg and pail is super oily, it's totally impossible for us to balance the entire pail lor!

In addition, they will add water every 10mins and we have to hold the pail for 30mins to avoid any water splashing!

If anyone fails to support the big pail, the water will toppled onto us!

HAHAHA!!! Shiok not?