That it's 7th month period now!
I remembered when I was young, my parents kept telling me to
avoid doing ghostly actions
,
littering
,
picking up items from the ground
and
not to come back home late
during 7th month period!
Sounds very familiar right?
I'm very very sure that everyone heard these phrase before!
If you say you never heard before, you are lying! D:
I beg to differ, because I don't believe in "spirits and ghosts" existence...
Went with Asia Paranormal Investigsation (API) to visit haunted places in Singapore Last weekend during the night, will blog about my experience soon



A night out chilling at East Coast Park!
Here's my picture:
Hahahahha!
This is totally crap!
Looks more like a rabbit to me.
Anything behind me? Absolutely Nothing!
P/s:
Usually when you do ghostly actions and you take photos, you can see "figures" behind you, wonder if it's true or not...But I see nothing! So it's crap! wakaka!
We wanted to roller blade but the skates rental closed early so end up renting bicycle :(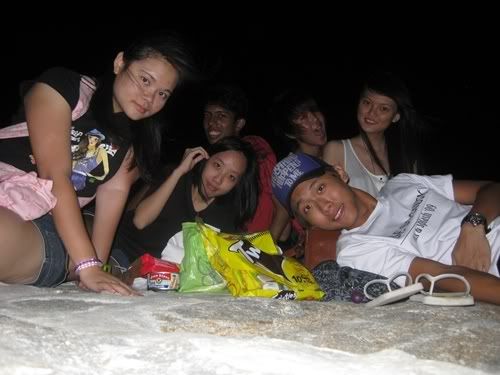 Picnic at the breakwater rock platform
We brought our own tidbits/snacks
Tuna + Biscuit crackers! :)
Such a beautiful picture
That's why I love to switch on flash when taking pictures, but many people hate flash!

What's wrong with flash?

All my pictures for this entry is unedited and I love it :)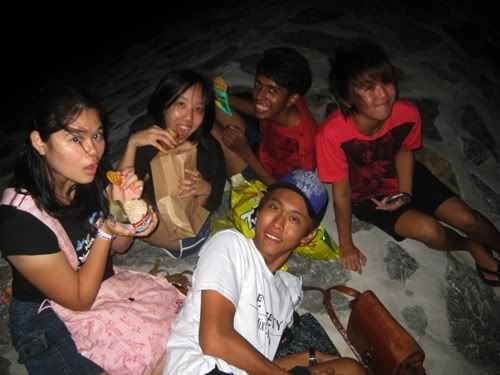 Picnic, like shiok only! :)
It's bloody windy out there lor
*wheeeeeee*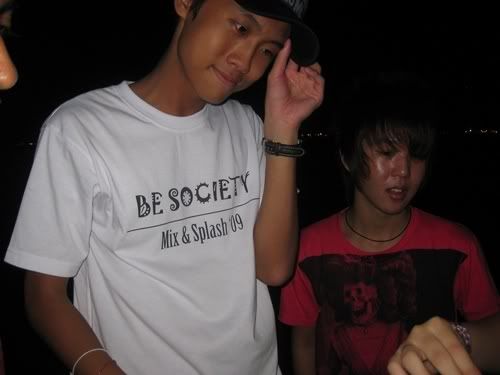 My noob face! hahaha :} Just for fun only! So candid.
After picnic, we packed up and we went to rent our bicycles and we ride to the bicycle park!

Once at the park, we saw many bike stunners doing bicycle stuns.

Damn cool eh!

We cam-whore at the bicycle park! :D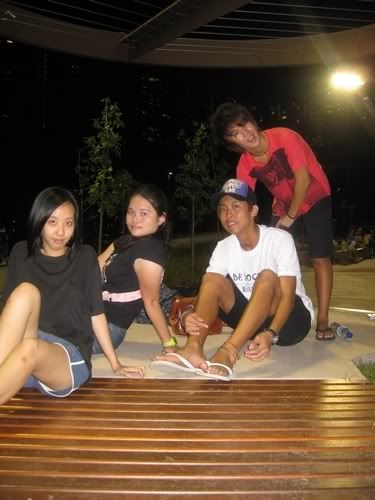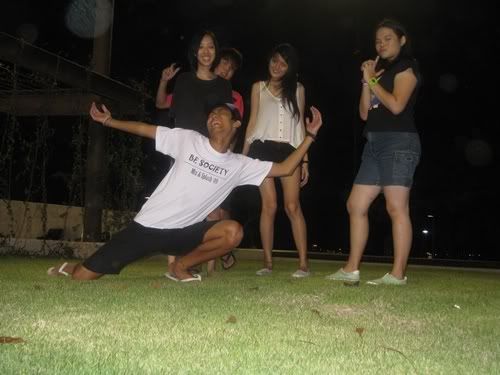 That isn't me! :O
Stephen was knocked down by a biker! muhaha!
-
Meeting my BFF
That's my Bff!
The one I always bitch around and we can bitch anything under the sun! :D
That's my Moo Moo!
The one who always ate 10 packets of maggie mee and 2 cows!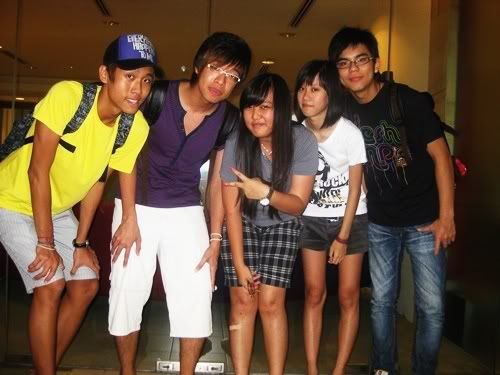 Bff point me middle finger! -_-
Love bitching with them!! Hahahahahahaaahahaha
P/s/s:
Sorry about this short entry, I have to go off soon and updated a little is better than nothing!
P/s/s/s:
I have been rather busy these few days so that's why I'm blogging so short. More post coming up! :)