Before I continue this entry, I would like to ask you all a few questions first.

Do you believe in Ghost/spirits existence?
Do you dare to take up the challenge to visit the cemetery during

7th Month

?
Do you have the guts to see such thing called "Spirits"?
Are you curious?!
Have you wonder whether all these spirits whether is "True" or "Fake"?
Dare to check it out?
1 last thing: It's on

September 11

2009 :)

Grab these "
Odd-Looking cupcakes and here

my story begins ....
"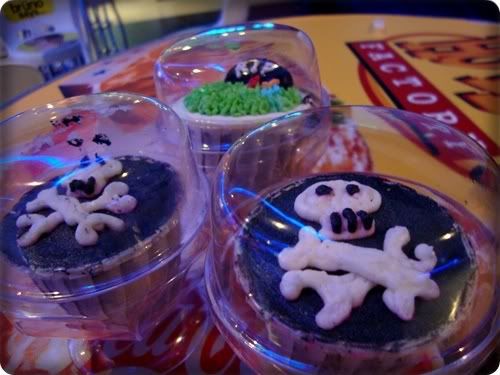 Ghostly Night trail with
24Seven
and
API
( Asian Paranormal Investigation ) during:
"September 11, 2009 | 9PM to 2AM!!!"

Me, Qian Yi, Weijie
Yup! It's only the 3 of us who went for this trail!
"Toad faceeeeeeeee?"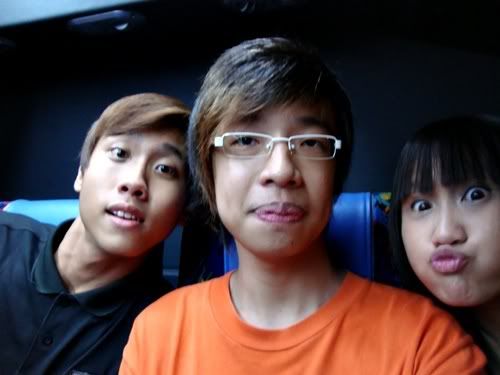 "My tired face"
Hey of course I looked tired lah!
Know during this period where am I not? In camp leh!!!
I booked out for a night just for this Night trail :))
Yah! It's just wasting my own energy booking in and out but it's like quite fun because I don't really get to expose to such "Activities much" so I decided to give it a try and hopefully I could share my experience with all my friends!
Our Night tour includes visiting to:
Bukit brown Cemetery
Old Changi Hospital
Lim Chu Kang Cemetery
These 3 places are enough to bring "sufficient" memories and experiences! :)
P/s:
I don't have any pictures regarding my first stop at Bukit Brown Cemetery because I'm busying fighting against commando ants!!
Commando ants? Why commando?
- Because the Ants at Bukit brown cemetery has a special ability to bite you till you feel " high "
O-u-c-h!
So sorry, no pictures for that! :)
Our second location was
Old changi Hospital
( OCH )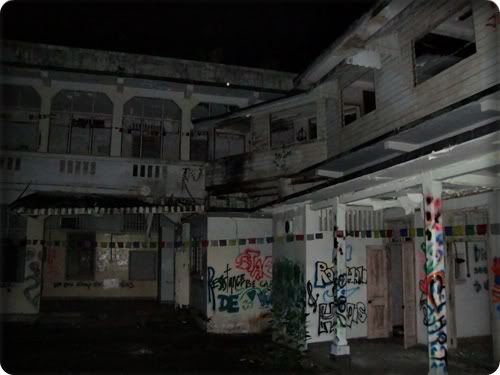 Badly vandalised OCH
With scary captions!
A type of ritual done by the priest as they will go round hanging these papers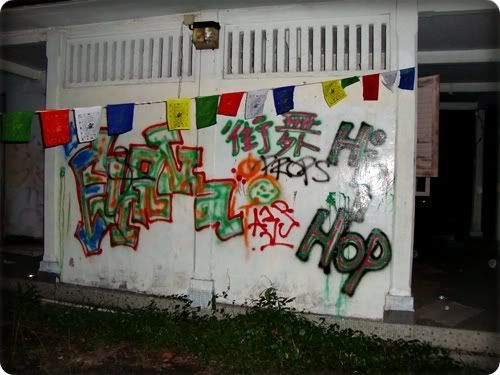 Disgusting Graffiti
Did I just saw " Sharon Sux! "? Hahaha!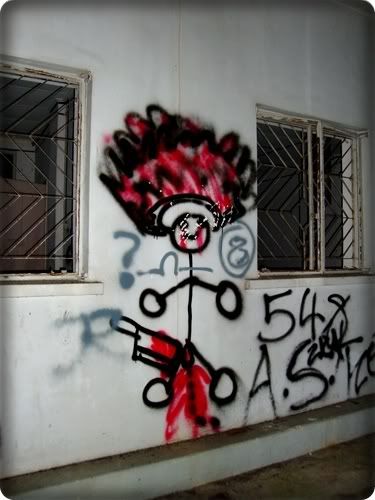 Eeeeeeeeeeeeeeek! ( Your Girlfriend )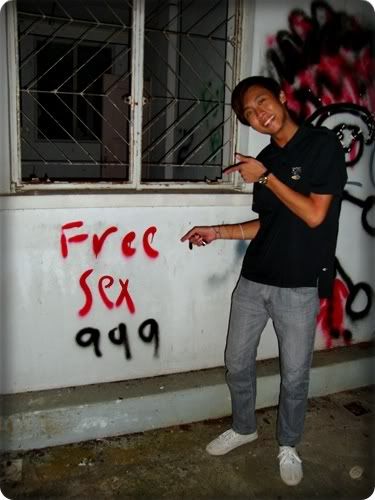 Call me call me for that! :P
Call her call her for that! :P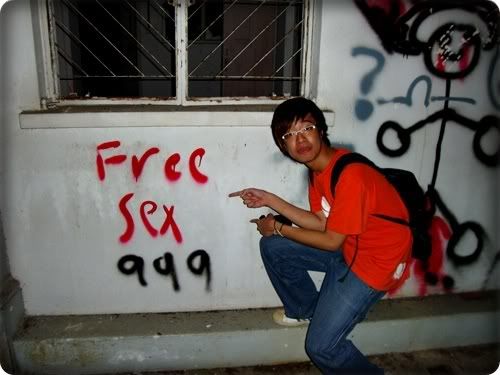 JUST CALL LAH!!!! Still read for what?
Maybe if you call, this woman will pick it up leh!

Aiyah! So better don't!

I saw this by the window grill...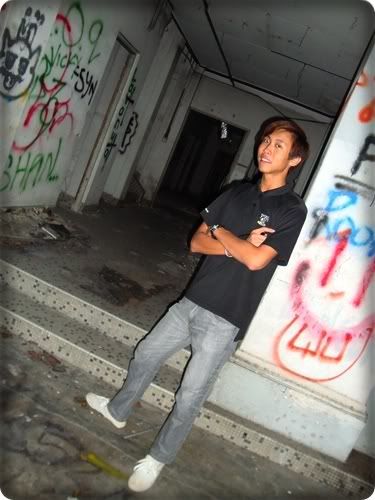 Let me know if you spot anything behind me! D: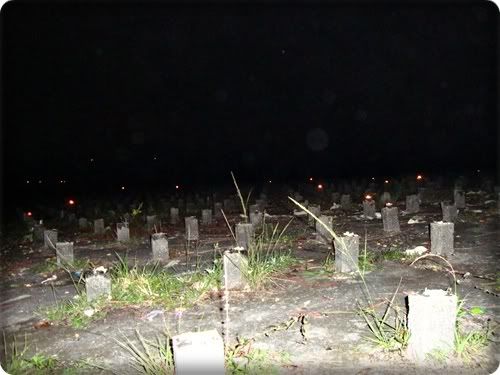 Tombs that belonged to abondon young children (Orphanage)
Some spititual stuffs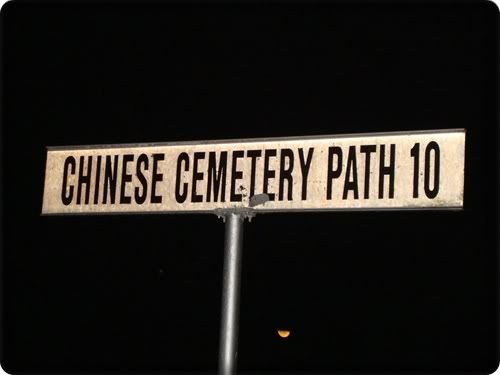 We are at HERE! *Points* Picture above!

"Chinese Cemetery Path 10"

UFO in the background!!
It's obviously fake right? How is that possible huh?
It's a moon anyway!
Oh whatever you say!
P/s/s:
I
didn't experience
any ghostly encounter!! Well, heard from some of them they said that they saw "
people
" standing at the first and second floor of the OCH, I don't know how true is true. I saw NOTHING.
Photo credits: Thanks to Weijie!