Before I continue, please take sometime to buffer this video!
View and you will find out what's going on :)
Very common to see twins these days lah!
Cedric & Stephen!
Before we went, we were thinking what presents to get for him

Hmmm...So we started cracking our brains thinking ... and suddenly we remembered that we heard from him before about loving "Balloon" as surprises????


First thing that came into our mind (balloon) was Condoms!

Why condoms?

Because he's already 23 years old and it's an adult age so condom might be just in need for him!

Hahahahahahahaaha!!

(Omg, I can really laugh like mad now)

Orange flavour!
Obviously I'm not the one who bought the condom.
It's pretty weird right for a guy like me to buy a condom?
WHAT FOR
!
HA! Just joking...
But then again, after buying the condom our plan was to visit a shop in Parkway Parade to pump in helium gas into it to make the condom float...
Very gross right? With the lubricant and stuffs inside the condom...
Just imagine the condom burst...
However, the shop rejected the idea of pumping helium gas into the condom as they think it's "
Not Appropriate
"
What the hell! Okok, I think it's really appropriate also anyway!!! UGH!!
So we bought this cute little NEMO fish as a substitute of a "balloon" D:
Cute Nemo :))))
And me went crazy in the shopping centre posing for a nice photograph with Nemo~
back view!!!
Front view with Nemo's rude ass!!!
Nemo's behaving himself now :D
is it?
.
.
NO!!!!!!
NEMO's not behaving himself!!! He's....
GETTING OUT OF HAND!!!!!!

Quickly get him a pack of...

Just in case...

Orange flavour suits little NEMO!
Hahaha... This is getting more and more ridiculous for the Nemo..
For the security guard to see...
They might get a shock of their life
haha!!!
Nikon DSLR camera
Heh! Was jealous of the super huge lens and I attempt to use a knife to scratch it!
Muhahahaha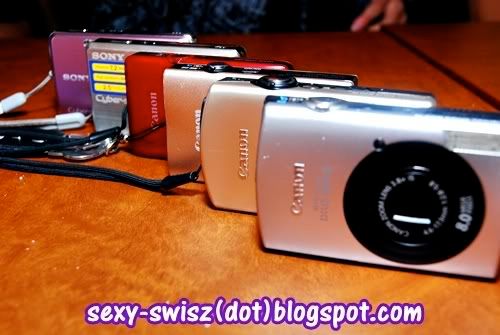 Canon Cameras owns Sony Cameras! D:
Typical Dslr pose while taking pictures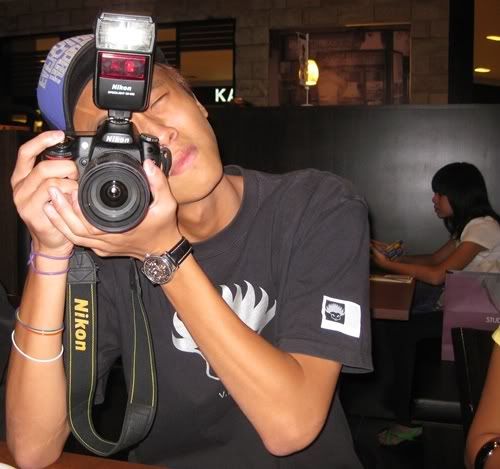 I'm trying to learn it as well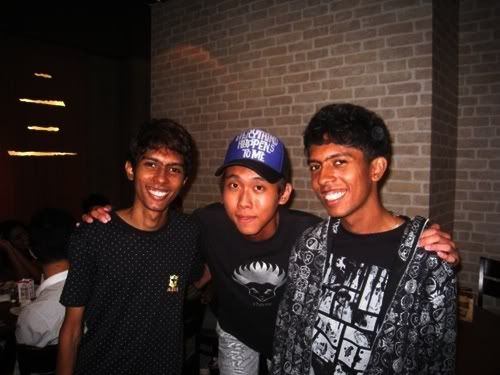 Me with the twin birthday boys!
The Menu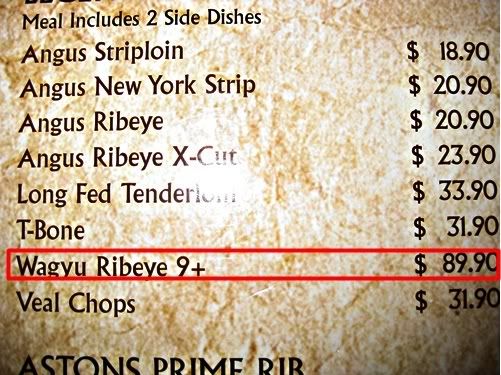 This can scare the hell out of you once you see the price...
It's $89.90!!!!

Weijie's Meal
Waddddafuck! Can you see the huge gigantic sausage?

It's pfft H-u-g-e!!!

Qianyi once mentioned to Weijie, " Weijie, can I have a taste of your sausage?"

HAHAHAA!

Don't you think it's very wrong of her to say this sentence?



My meal
To enjoy it, you must squeeeeezeeee lemon for it to be yummy! :-)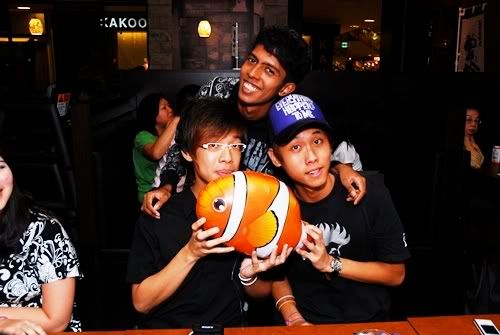 Weijie and Stephen
Qian Yi & Kai Xiang
Kaizhi and YingZi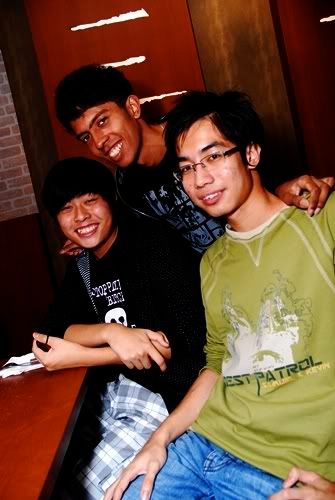 Don and HongPeng
Qian Yi
Our table!
After we had our meal, the crew suddenly came from the kitchen bringing the cake and we all sang the birthday song!

Very classic!

Birthday Boys
As mentioned earlier above, we bought the Condom however we cannot pump it with Helium gas, so we decided to give him as a new packet.

Who knows, maybe he needs it... Wheeeeee!

After the song was the giving of presents so we all presented to him our presents!


Wj then handed him this little innocent thing while shaking his hand!

Zai right?!!
We shall all be careful in future during our birthday and most importantly when someone shakes your hand! HAHAH
You might never know what they are going to pass you...
That's me!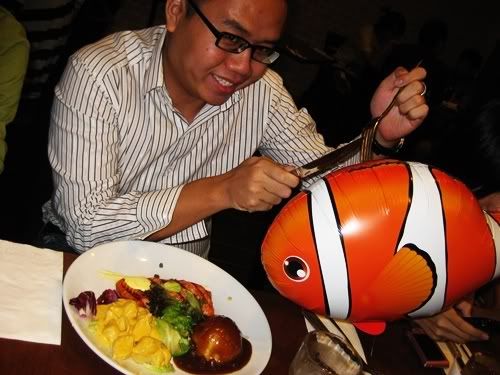 Know why Nemo keep staring at Kaizhi's Meal?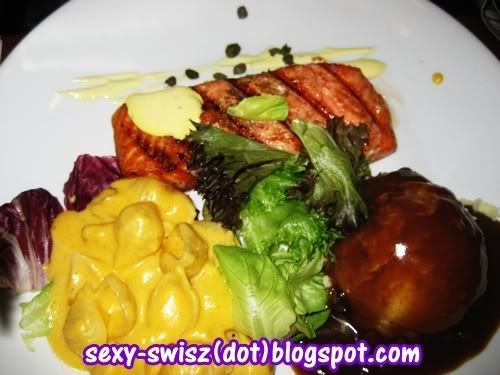 Because Kaizhi's eating his same species!

> SALMON < *Faints.
A Group photo!!
And I'm ending this birthday entry with 2 final pictures of Birthday boy and me!!
Shiok!!!!!

I finally blogged about it as I have drafted this entry for 4 days?????????
I didn't went missing! Was just busy with some stuffs and I couldn't pinned down my ass to blog that's why I kept delaying :D
Really really had a big headache for the past few days...
Even panadol couldn't save me!
Heh!
Bye!!!