Hello everybody!
Few days back was Jia Jun's Birthday!

Oh is it few days back? I think it's like 1 week ago or something, can't remember clearly

All I know is we celebrated in class for him :)



Us!
A candid shot, but I'm well prepared for it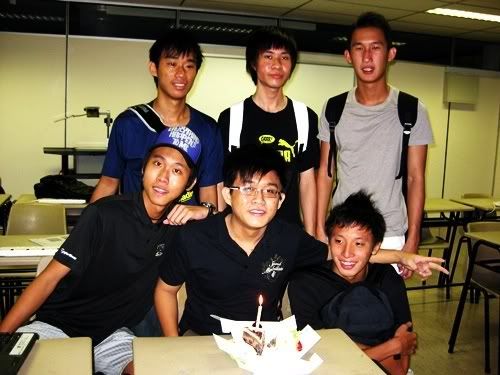 The boys
& the girls
That's all! Short and simple and random update! :D
~
Take a look!
Yumm yumm yumm!
Best chicken rice I ever ate so far
Indeed it's very yummyyyyyy you know??
Yes that is a very important factor... I'm so happy to tell you all that I have forgotten where have I eaten this yummy chicken rice!
HAHAHAHAHA!!!
All I know is Bukit Timah- Opposite Beauty World*
Idk the shop name sorry.
The Pyramid rice!
Unique style of presenting chicken rice's rice with this type of pyramid shape.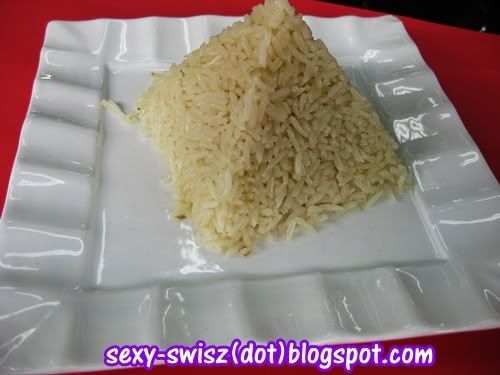 This plate of rice cost 60cents per plate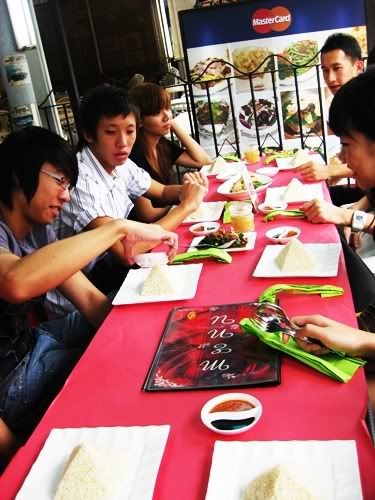 Bryan started pouring chili sauce cum dark sweet source together onto the rice...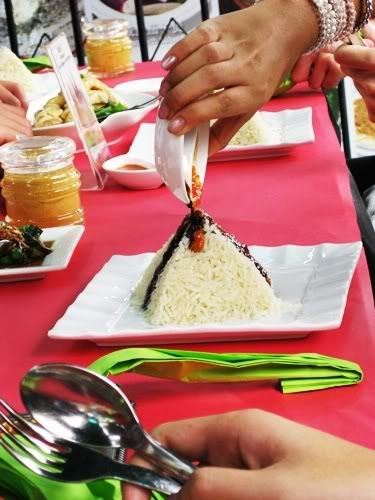 and everyone started following!
I can bet with you, it's confirm spicy!
The moment the chili enters my mouth, I immediately drank lots of water!

Hell a lot seriously, for those who don't know, I'm a heavy chili eater
Can't go without chili... however when I complains that the chili is spicy, hehehe* you will KNOW how spicy it is ...
P/s:
The chicken rice is damn Ex! :)