You sure that teenagers always celebrates their birthday at the Restaurants/Pub?

Hosting big parties at Hotels or Function Rooms?!

Nonono

You are so wrong!

Apart from celebrating at those restaurants eg sakae sushi etc, we celebrated Sebas's birthday at a normal coffeeshop and we ordered " Zhu Chao"


Maybe I'm right to classify this as a "Typical way of how Singapore Uncle & Auntie celebrates their birthday"!
Cheap and Tasty food are still equally as "
class
" compared to restaurants.
I want you people to feel
H-U-N-G-R-Y
before I move on!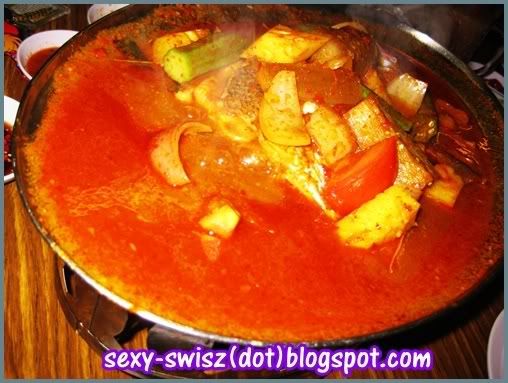 Curry Fish Head! Tasty.
Sebastian's 17th Birthday
Hamburger...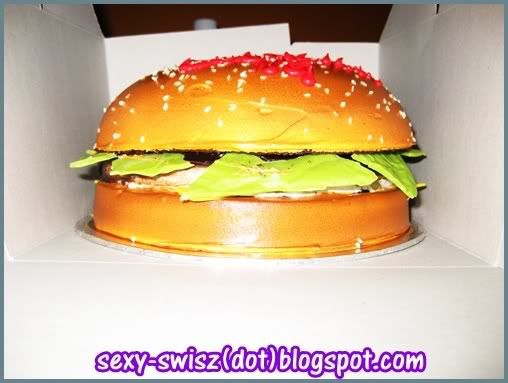 Obviously it's a cake right!
This time I'm in-charged of his birthday.
Planning can be so tough because I have to gather the list of how many people are coming and
have to contact them
1 by 1
through sms/call.
If some jokers meant to bomb the planner eg, never come didn't reply or so, the planner will have a super big headache and thus problem occurs and stress will be added on!
I experienced those before k!
Now then I realized that it's not very easy lor! :(
Still, thanks to those who cooperated with me. * Smiles widely *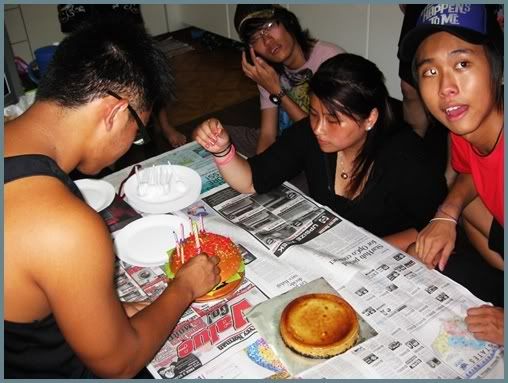 3 Cakes at a time for birthday boy this year...

Quite cool huh?

One from his Mum, another from us and oreo cheesecake from Anna

Very Lucky lor!

Three Birthday cakes; Happy till like that. lol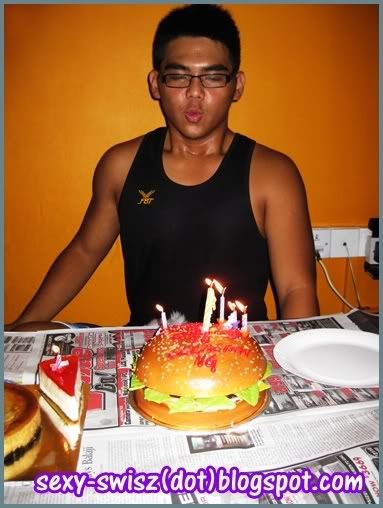 See how he sweat!


The background might looks peace and calm, but the actual fact is...

18 people are cramming around the table, the lights & fans were turned off and we singing the birthday song!

The living room is freaking stuffy and hot I tell you.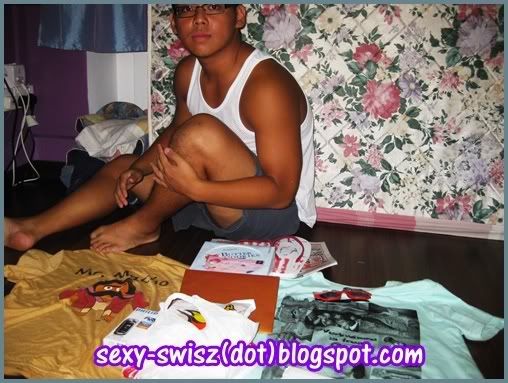 His presents collected for that day...
Mr Macho!
Family & I got this one for him!
New UrbanMale is his favourite because it's tight fitting and he could flex out his
muscles
to show the whole wide wide wide world!!!!!!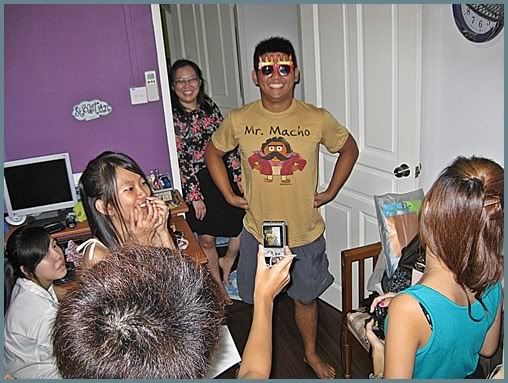 *Superstar*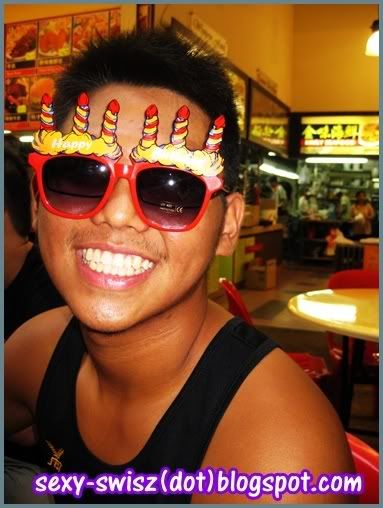 The birthday specs that he got as present that day...
& we cam-whored together; He with his birthday Specs on!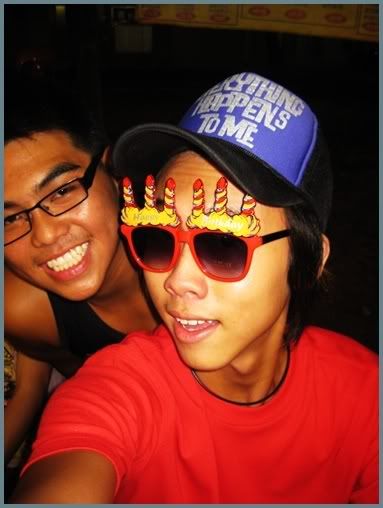 & I with his birthday Specs on! :)
Celebrations at the CoffeeShop
There were too many of us so we have to split into 2 tables

Table 1
Table 2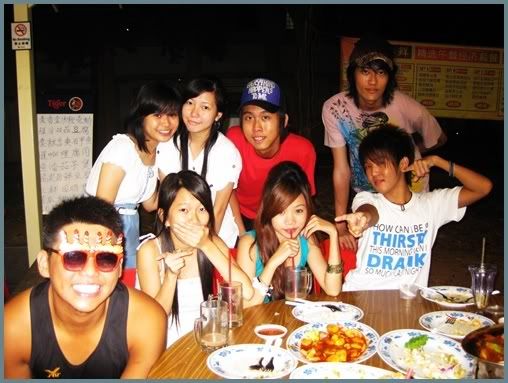 Family!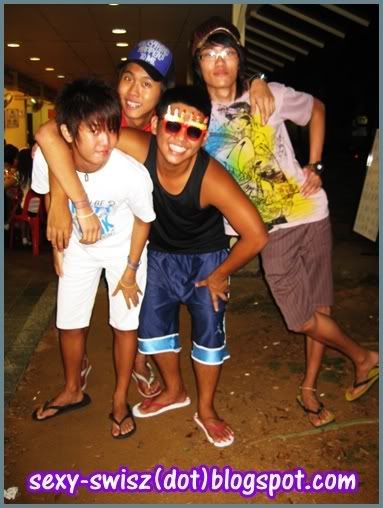 "Brothers-In-Arm" ( 4 of us ONLY )
Do I look like Michael Jackson II?
Haha Lol!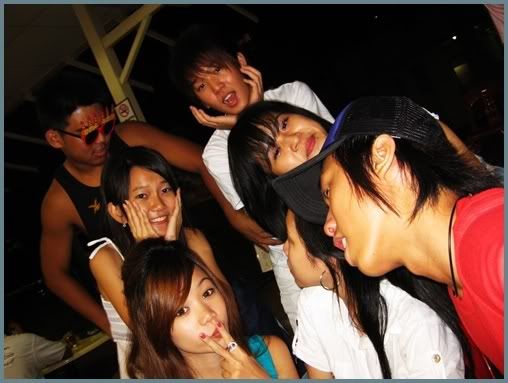 What the hell I'm doing ---___---" ( candid )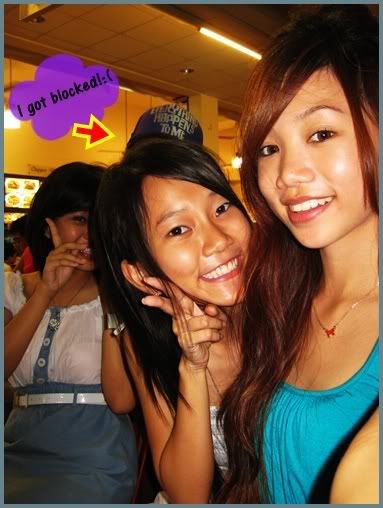 I always got blocked whenever I attempted to squeeze myself into the photo! :(

How sad......

Can you make the action that Brenda is making?
I find this picture rather awesome because of Brenda's action...
Looks like her mouth is rather flexible and could control the actions of her upper lips!
* 1 and 1/2 thumbs up for her*
Where's YB EYES ????????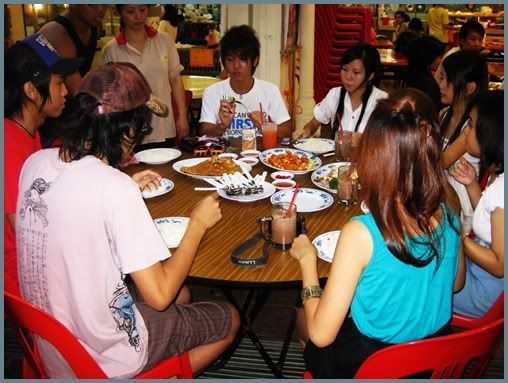 Yummy! Tasty! Hungry!
A group photo before we starts eating!
Yaaay! Although the part about the celebration is done, but my post is not done yet! ha!
As you can see how we started our fun celebrating birthdays at coffeeshops...
Many might think that " we are so cheapskate , low class "
But the fact is, even if you have the money, why not save it and use it wisely right?
HAHA! I know this time the whole idea of going to the coffee shop is my idea however any places we celebrate regardless of home, coffeeshop, buffets, parties or anything, we still enjoy the fun to be together as one whole big group right!!!!??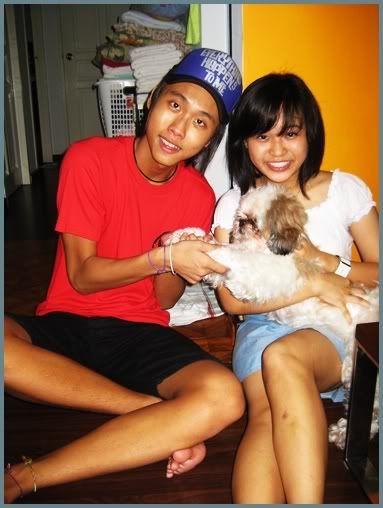 Harani!
The dog that gain lots of weight! She's very very fat now seriously...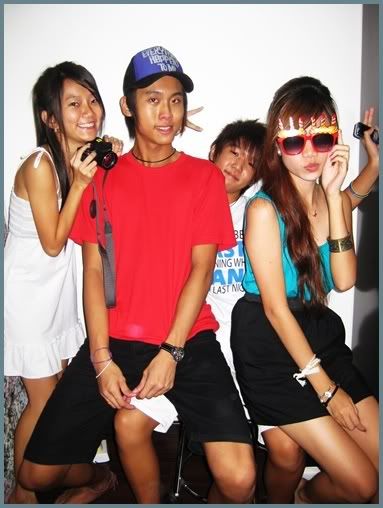 The sitting position is so damn wrong ha!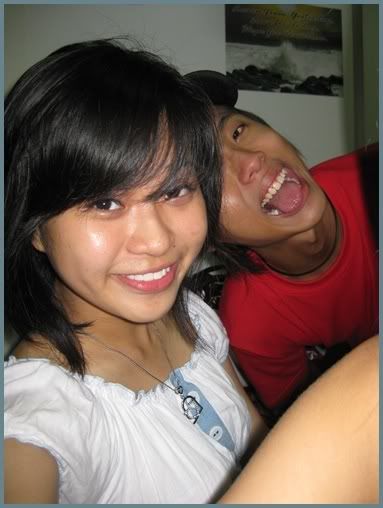 ya!!! I always love to interupt when some people always likes to "zi lian " leh!

Cause I don't want them to Zi Lian without me! lolol!! :D


Cheryl! *Tardaaar*!
I'm in her "zi lian " picture now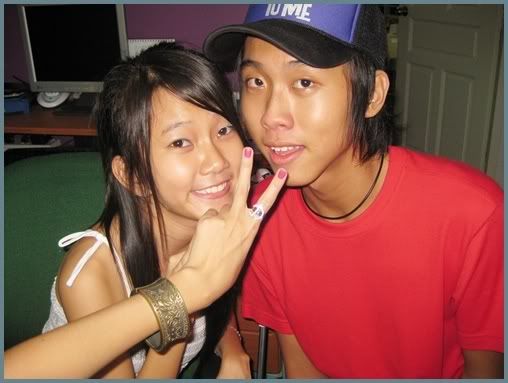 Brenda! & * Pink nails * gives me goosebump :x
Si Lin!
Height difference!
LOOK AT THIS!
HOLY! This is fucking funny.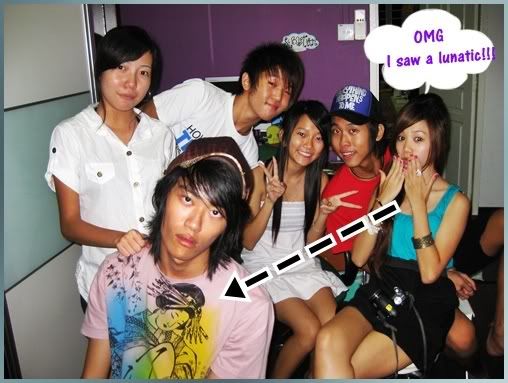 Get what I'm trying to say?! HAHAH
kevin's face is sooo...
*laughs till falls off chair :x *
Family picture!
GAMES
We played Indian Poker and the loser will have to put lipsticks on and kiss the birthday guy!

Like you see, Julius lose the Indian poker and here it goes: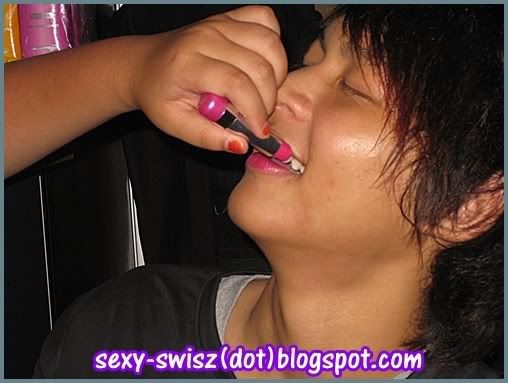 Pink Lipstick on...
& Kiss the birthday boy..
Very gross right!
So gaylish...
You saw the kiss mark anot?
Siao right!
After kissing here and there, we got bored so we changed the forfit style. Instead of kissing, we used lip stick and draw on the face!!!
Darren's Pikachu face :P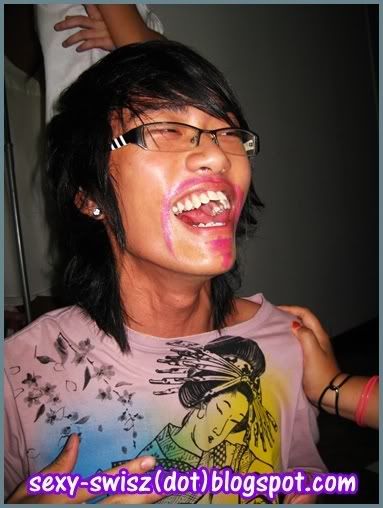 Kevin's new pinklish beard!
Delp's Bao Jing Tian's Symbol !
Everyone who played all got sabo-ed therefore we all got our own unique marks on our faces!

Huh how about me?

OF COURSE CANNOT SHOW YOU GUYS LA! TOO OBSCENCE ALREADY.
Thanks to Mike ar.

Hahahahaha!

Lastly we played Cluedo!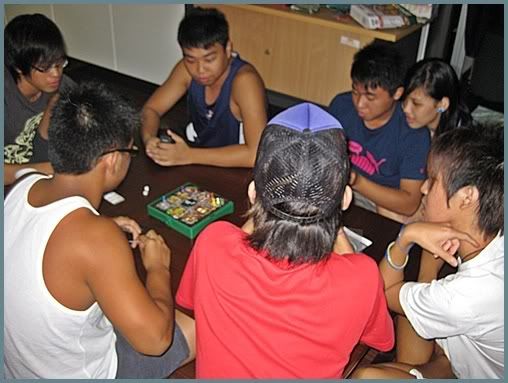 It was freaking awesome! :)

Happy Muscle Birthday!

You know what I mean yeah! ;)