Hello everyone!
Thanks to those who wished me happy birthday and remember the big day of mine! :)

Actually I don't feel like blogging today because I want to give myself a break since today is my birthday but I have to blog about this no matter what!!!

Wo Bu Guan! :P

I was quite surprise when I enter facebook today!!!

As usual you know I'm not very active in FaceBook because not very interested in using them lah.

But just creating them for fun lor... I hardly login into facebook one leh! :P

Just trying my luck to see if anybody remembers my birthday! hahaha



I was super shocked to receive so many birthday wishes! Oh perhaps it's the birthday reminder's credit!

Bah! Who cares!

Thanks children! :)))))))))))

Facebook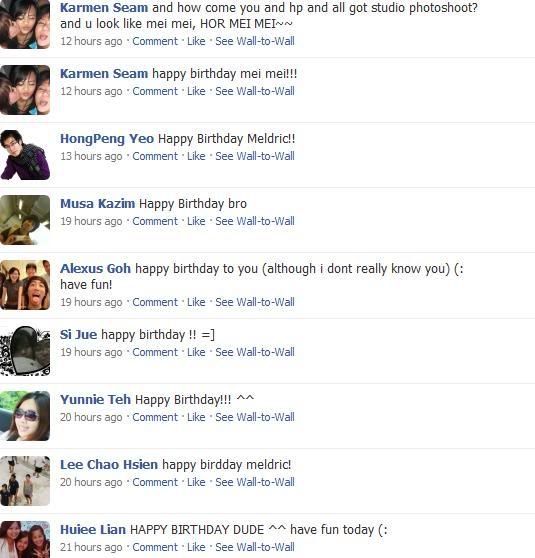 Plurk
Plurkers too!!
Loving you guys to the fullest lah!
Of course not forgetting those who smsed me, msn, calling and wishing me on the SPOT!
Will continue my birthday celebration post in few days time because I've got almost 600 pictures to select and blog! :)
Thanks a million!!!!