Good moments always comes to an end so quickly...


Bad moments always stick with you for such a long time...
Life's really unpredictable.
Seriously when you get to enjoy with the right group of people, time passes very fast, while you mixed with the wrong group of friends, time is miserable for you!
After a week plus being with my Canadian relatives, it's time for them to go back!
Certain moments we can't really secure them well eg, being with them forever, seeing them everyday.. playing with them ...
We ought to let it go some day..
They are flying back TODAY!!!
TODAY means

16th July 12.50PM

flight at changi airport
.
Somehow I really really can't bear to let them go, and i'm sure that the rest of my Singapore cousins including those uncles and aunties everybody can't bear to part with them too!
We really have no idea when we will get to meet them again...
Like I mentioned before, maybe 2 years time? 5, 10 or maybe forever not seeing each other?...
Alright alright!
I know my typing might end up making you shedding tears now however........................................

Nothing

BEATS

PRECIOUS

pictures

RIGHT?!!!!!
For you information
: All photographs was taken on 15th July 2009, 11PM... It's very updated lor!
Little precious "so-called childrens"
With the girls...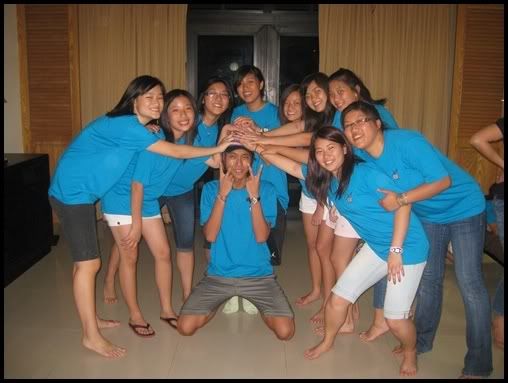 and they bullied me! aw but it's okay! It's fun! muaha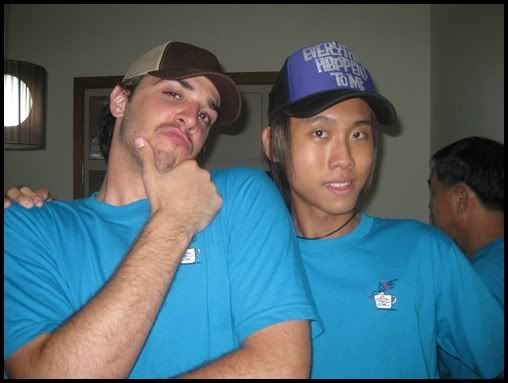 Buddy Jonathan! :)
[ A freaking big joker, with him around everyone seems to be planting a large smile on their faces ]
My cousins
A big group photo with all the guys! :D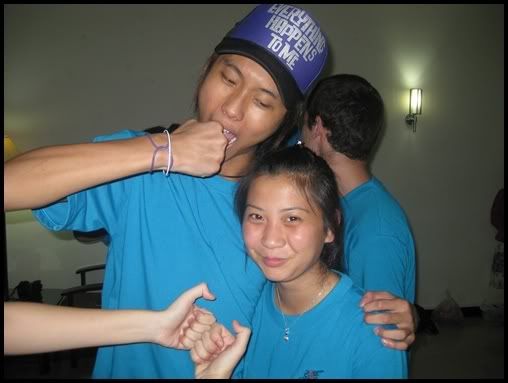 Diana! The girl whom I spoke quite a lot of things to her and I always have confusion between she with another female relative of mine whose name is called Fransis!

I always thought they are sisters because they both look damn alike, but they are not actually. ha!

She's might look quite innocent in this picture, but... she loves bullying me randomly!

Believe it or not. hahahhaah!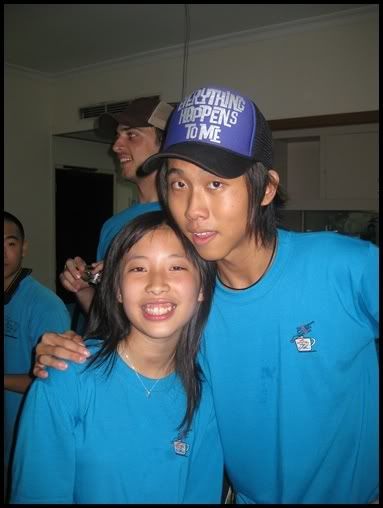 Diane!

very similar name to Diana but they are not sisters :)

A very quiet girl that I could describe her?

Because she hardly talk to me! hahahaha!

Most probably she's shy I suppose!

It's okay it's okay, love her BIG smile :))))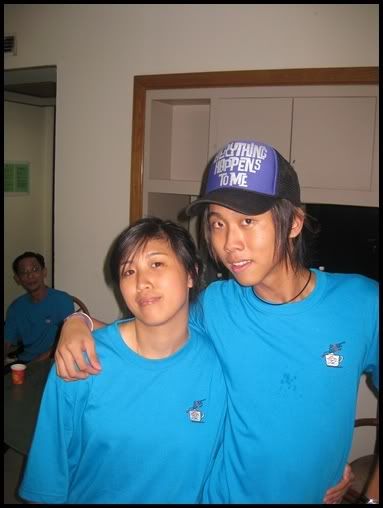 Shan-Shan!

She's no stranger to me because I've met her 4 years ago when she came to Singapore with her mum!!! :)

She's damn sociable I could say. hahha


Trying to act cool?
Yes, we are faaaakin coooooool!
Mess with us and we will rock your ass in the house like how we danced and rock in the middle of the hotel room :D :D
Miss you guys badly!
Contact me through Facebook!
See you people soon in less than 5 years time hopefully!
We will be in Canada hopefully! :))))