Birthday Invitation:
Please do come if you are free on that day!
(Come and stay overnight with us!) :P
P/s:
The more the merrier!
This is a
first come first serve basis
as we are only expecting
30 - 40 guests ONLY!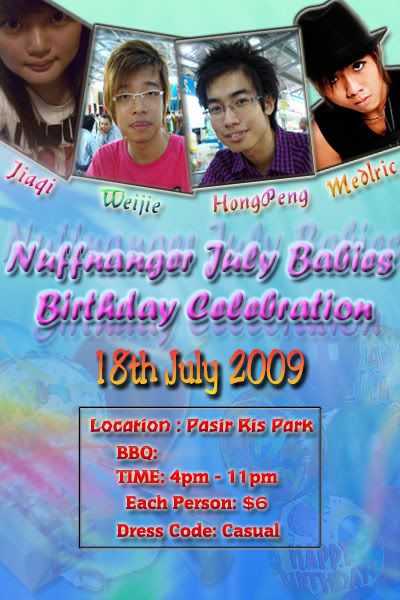 Yes it's July and the July babies ( 4 of us ) are hosting this mass birthday celebration at Pasir Ris Park!

Refer to the poster above for more details!
Anyone
is welcome to come as long as you RSVP your name and your contact number to me!
Invitations is only for
Nuffnangers
!
Note
: You can bring ONLY 1 friend along if you are shy or whatever reasons :)
I know the details that here is not sufficient enough, any questions please mail to me asap!
Any enquires/ interested, please mail to : giggs11_20@hotmail.com
Or you can leave a comment at the bottom of this entry!
P/s/s:
This invitation will be closed on the
2359, 12 July 2009
Can you spot me?
Random right?


One of my primary school friend suddenly posted this picture out of nowhere in Facebook!

So I will randomly blog about this picture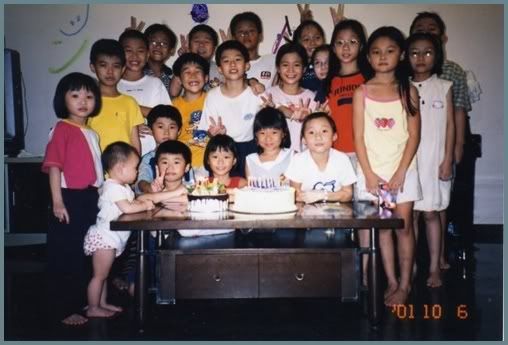 The typical primary 3 school kids!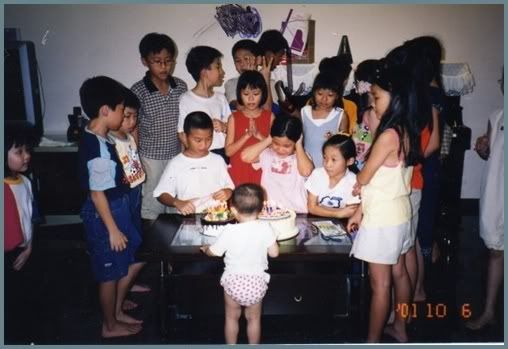 It's super boliao la!
Actually I think I'm quite tall when I'm primary 3 leh!
hahahahahahahaha!!!!