I felt so emotional these few days!
Too sudden, too sudden..tsk! Nevermind I'm fine :P


Changi Beach

Outing with my canadian cousins last week was awesome!

We went to Changi Beach for a swim, obviously I'm not swimming because I didn't brought along proper swimming attire

I was wearing my NP shirt all day long too paiseh to walk around! ha.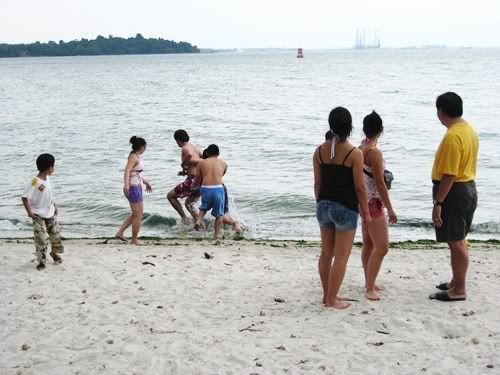 Caught John changing his shorts in the public with a bath towel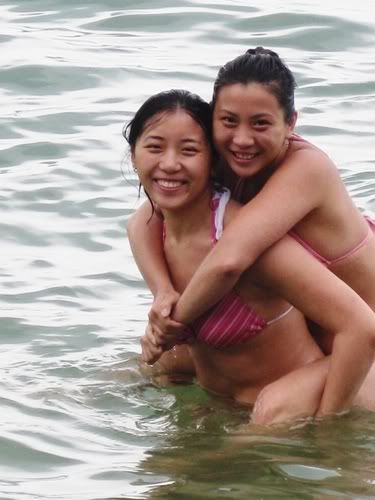 Frances piggy-bagging Diana
Alan was pinned down into the water by William
Water Volleyball in the sea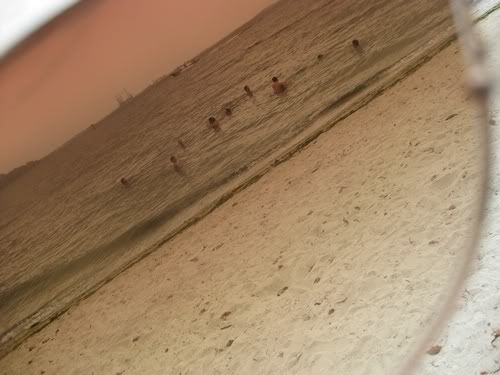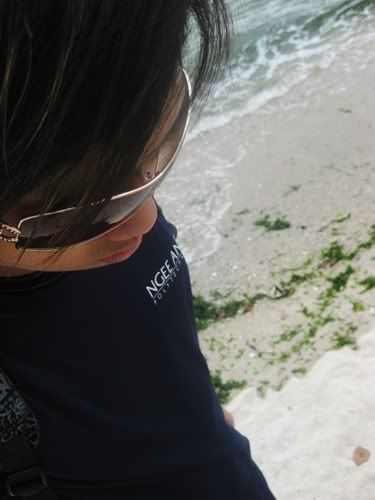 The shirt that I'm wearing; I'm not even proud to be in that school! just joking :D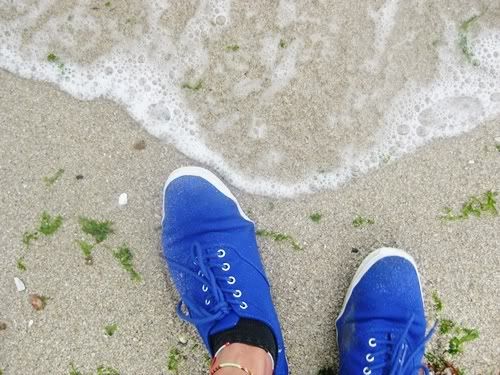 My dirty shoe...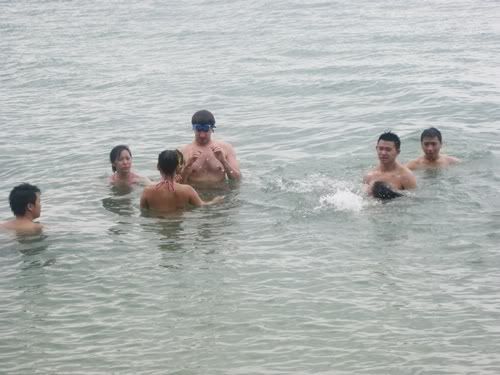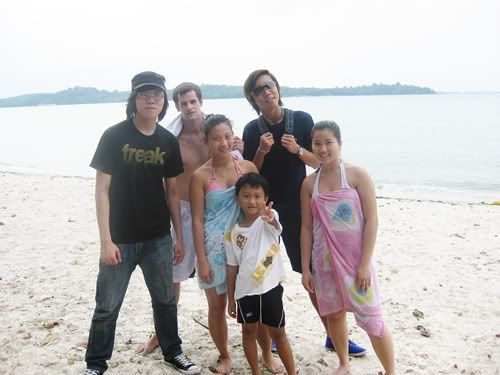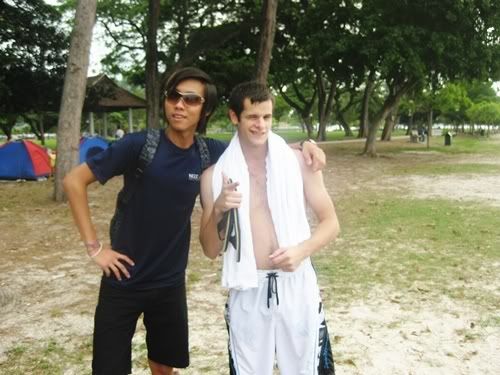 Hawtt!!
Actually I'm referring to myself that I'm Hawt! not John! :P

Muhahahah!

That's me because my skin is not thin! o.o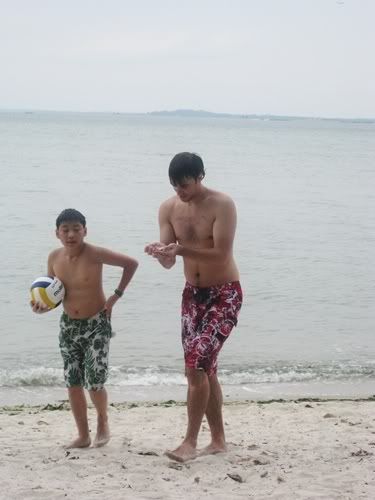 Jo found some seashells on the sea and pick up some to share with us
Some shells are still alive!!!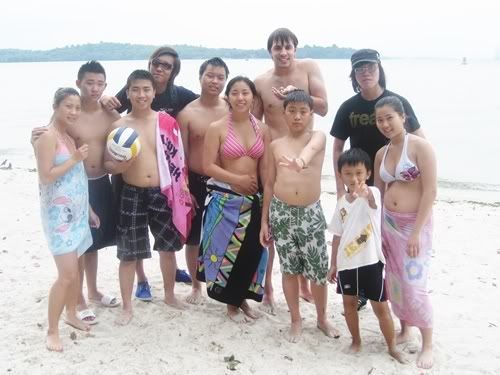 Group picture
Afterwhich, we headed to Changi Jetty for dinner then proceeded to Night Safari!
Night Safari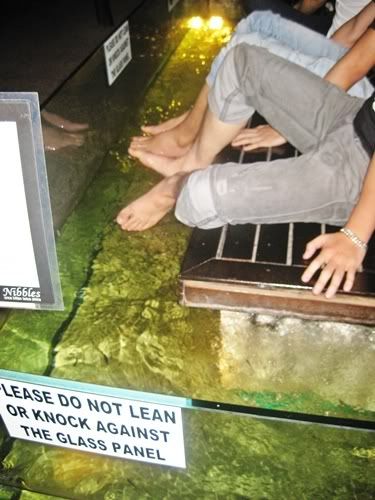 Smelly feet needs them! :B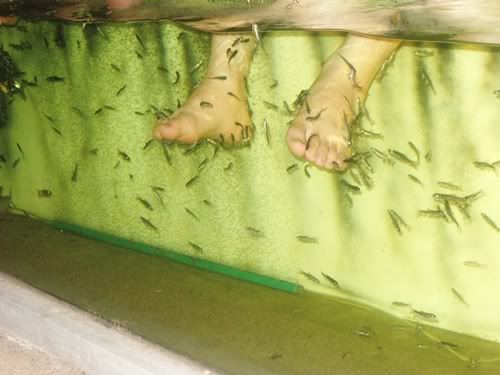 So is your leg smelly? muhahhaha!
You need them!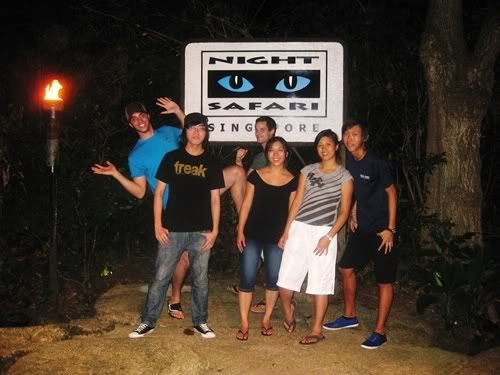 A photos comes with a "priceless price tag"
I really really want to criticize the poor services of the Night Safari Staff due to miscommunication however I have decided not to type further because any excess words will mean that I'm wasting my own precious time typing!
POOR services, that's all I could say :)
Final Farewell Dinner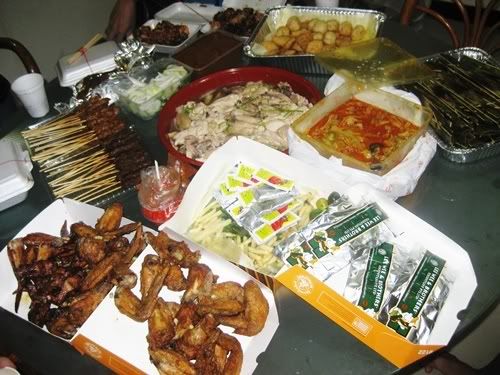 Catered all local delicacies for everyone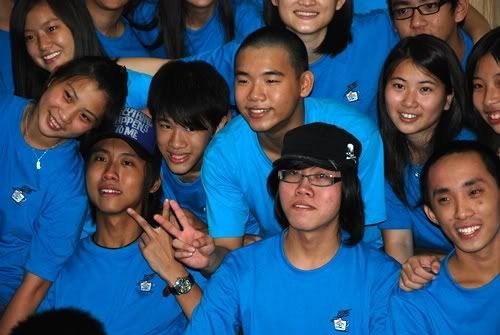 Big guy and Small guy contrast
The last night of gathering was very short...

All of us was chatting and sharing things among us and the whole night seemed to be over within the speed of "CHAT"! Aw..

We created our own dance and performance to entertain EVERYONE! woohoo!

Freaking fun.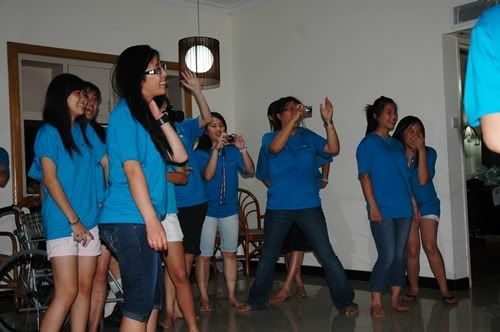 Party like a rock star!
Break dancing was performed by John

Faaaakingg awesome I tell you. He turns and spins around like a ball lor! Very nice and awesome breakdance from him.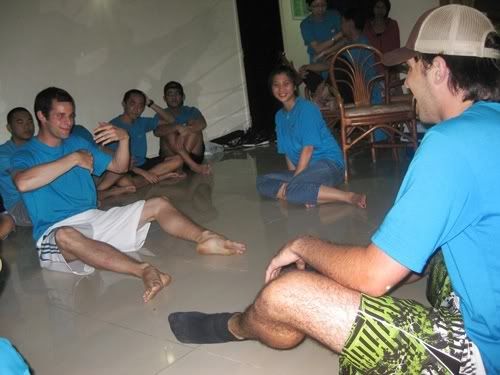 Dancing by sitting down...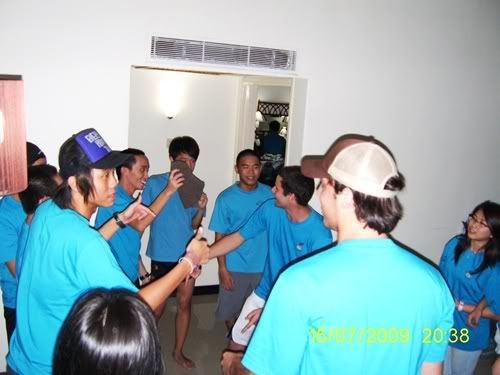 Everyone joinned in the dance too!
Dance while sitting :)
Expert already
Yaaaay! Our very own Mini-Disco!
Felt a bit wasted for some of them because they wanted to visit Butter factory however there wasn't enough time for them so we created our very own mini disco in the Hotel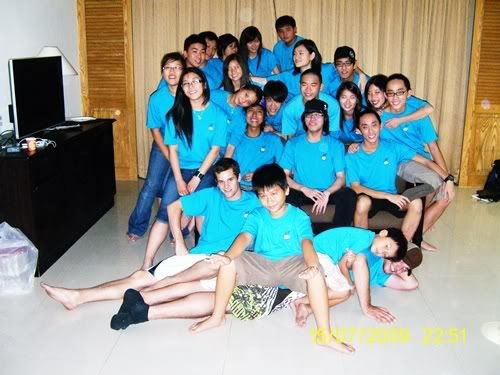 Cousins!!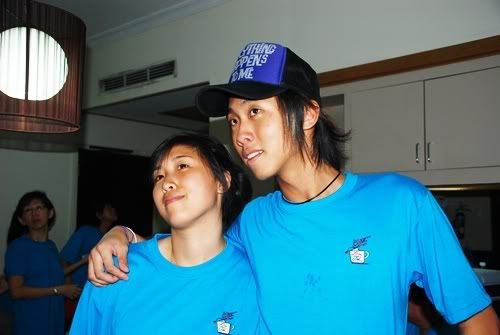 I love side view candid shots :P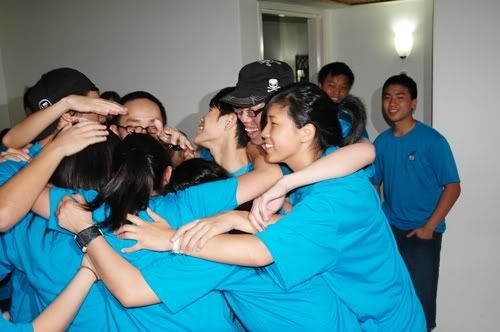 OUR FINAL BIG BIG HUG to one another! ( Very touching Moment )
Ouch! I feel like crying while blogging heh (:
Final group photo!!
Hard to say goodbye!!!
(Shall be no caption for this because I don't feel like typing any words for any picture; It's too hard for me to type words when I'm at my weakest state trying hard to say "Good Bye")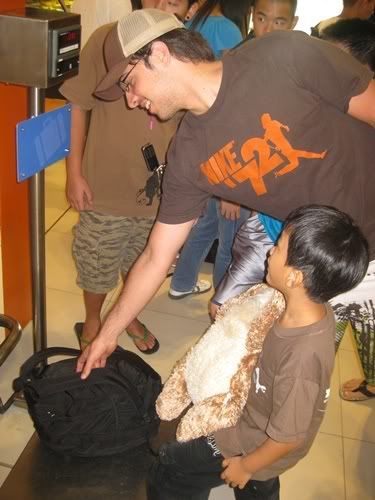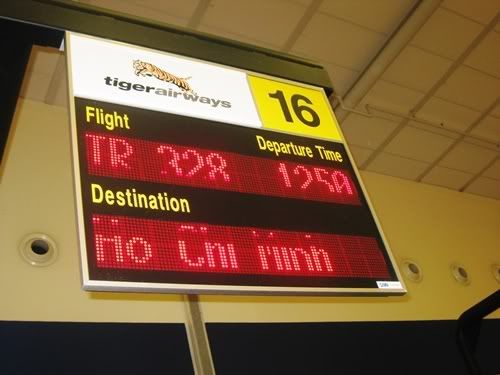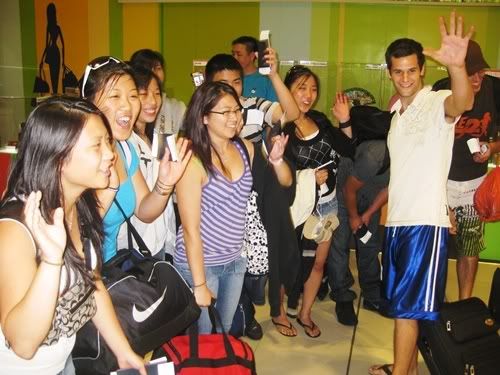 I MISS THEM :((((
That's the end of my Lim-Simi-Teh Singapore-Vietnam-Canada Family :)
Have fun reading!