Headed over to East coast park for roller bladding with my Build Environment (BE) friends
Was late
(DUH like AGAIN/ ALWAYS?)
, so decided to cab down straight to ECP instead of taking a bus!
Had been sleeping late and waking up early, so I can't possibly be early for any events lor :)
Met up with the rest at 9.30am outside the skates rental shop...
The skating event was damn awesome!!!
However I injured my leg while skating, blisters everywhere. very sad case for me!
My classmates who went for this roller blading event!
Saw my injury not?

BOTH legs was BANDAGED!!!

It's damn painful because the blisters was burst and I kept on skating till my leg was god damn painful :'(

All blames on the skate because it's damage and poor maintained skate so when I skate, my leg is trapped tightly against the side of the metal parts of the it and that's how the whole idea of blister came about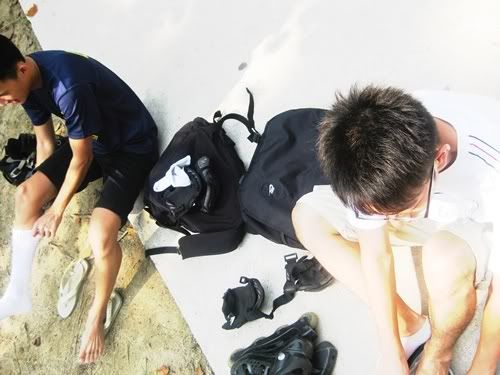 Stan & Emmanuel preparing to wear the smelly skates!
Long and thick socks must be wore before skating!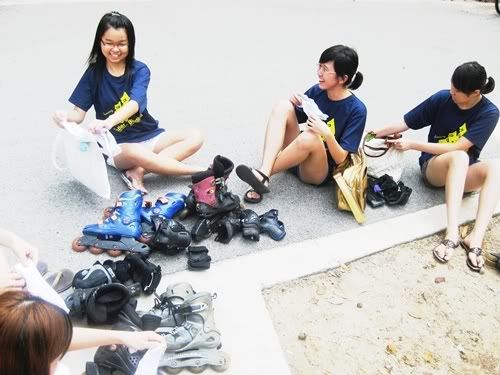 Happily wearing the skates
Like a pro only! Haha!
P/s:
Actually they all don't know how to skate!!!
Training in progress
There!

Told you all already! Wear the skates like a pro, actually in the end they need some training!

Training as in learning how the basic steps on how to stand/break/move about/turning...

Not mocking or showing any sarcasm but I'm encouraging them how to skates leh! (: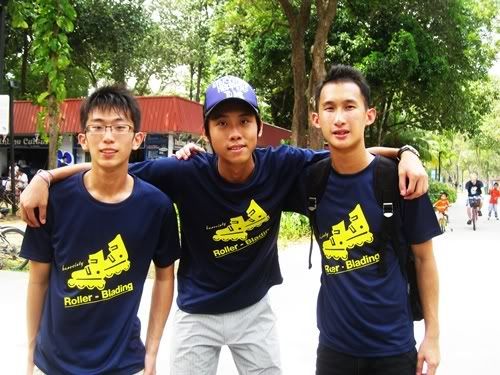 Stan and Emmanuel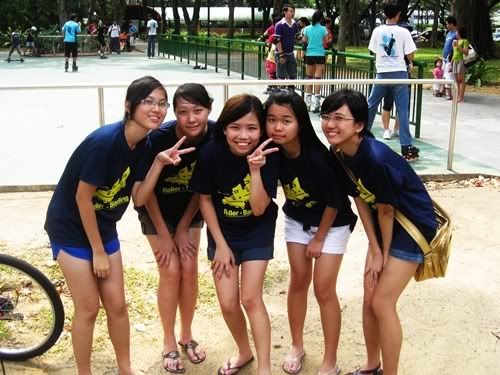 Jiale, Yimin, Jaq, Sijue, YinZeal
Dog and Bone on blades!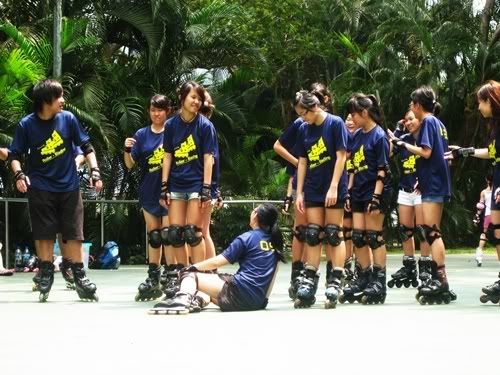 This is fun!!

Can see many people doing different types of wierd stuns flying here and there! wahaha!!

Flying here and there obviously means falling on the ground.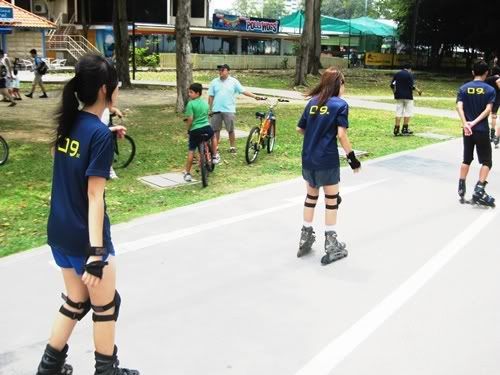 Trying hard to keep up with the pace!
and we saw this car
.
.
.
.
and we have to give way to her -.-"
Veeery cute lor!
and we continue blading :)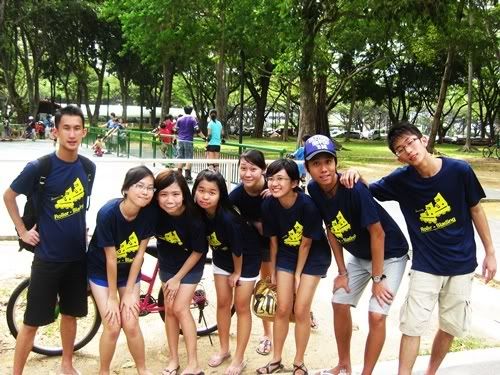 & we ended our event with a memorable and fun skating with one another!
Looking forward for more upcoming events!
P/s/s:
I missed out a Dragon Boat event on 4th July 09 lor! tsk tsk! If not it would be damn fun for sure!!
-
Random pictures!!!
I dug them out from my picture album and found these pictures!
My interdisciplinary Studies (IS) group member pictures
Was taken after we did a presentation about "Thailand culture" few weeks back and we wore all black for the presentation.

*Much more to me is like going to "Song-ka" * Joke! :D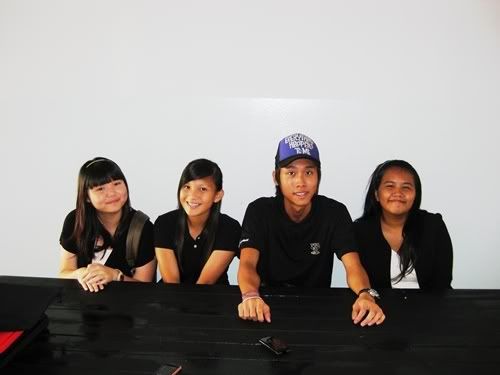 Formal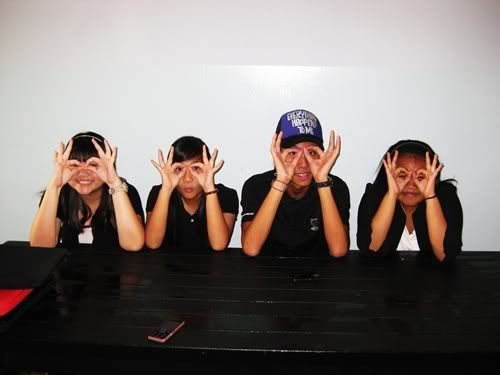 In-formal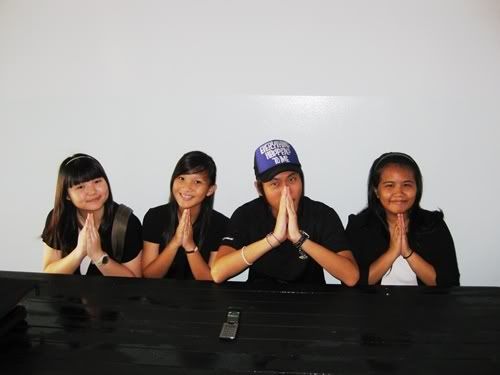 Sa-wa-dee-karp!!
Candid!
Byebye! ♥