Anyone puke?
I'm so in love with my recent so-called "Guai Lan" picture and I replaced that picture with my Msn display picture and Plurk's display picture
:) :) :) :)
Reason for doing that? To let people
PISS OFF
with me :P
eeEEEhh! I love to irritate people out of the sudden, not happy ar!
-
Looks like I have not been very active in Facebook for quite some time!


All I did when I entered facebook was to go in, look for any friend request, look at my restaurant city awhile then don't bother to use facebook already! How cool right? :D
I didn't even realise that some people did actually tagged photos for my NP FOC camping photos to me! It's hell so long man since I posted about
NP FOC CAMP '09
NP FOC camp ( Amun's Group photo )
Amunified Former photo
That was one of our cheer's action (: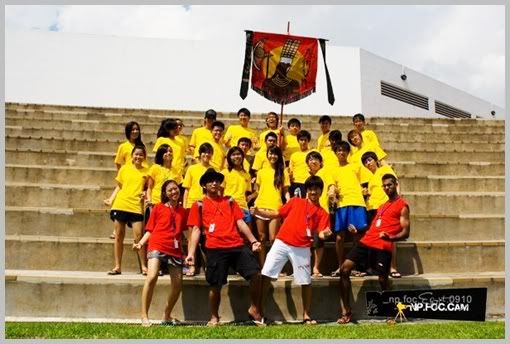 " You suck it"
Former Amun shot 1!
Former Amun shot 2!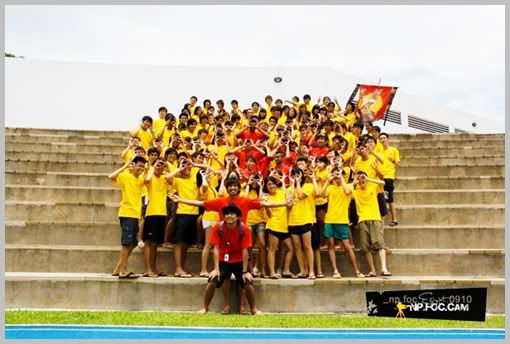 Crazy us! :P
Whose's the boss!
Hahahaaaha! I really had a great laugh while looking at those pictures above because it brings back wonderful memories to me
Our photo taking gestures, positions are so " NICEEEEE"! woohoooo!
Love it :P
-
More webcams


I love themmmm!!

FUCK! I don't like people to say taking photos are for girls PLEASE! -.-

More of a type of memory to me and I will have more interesting cum nice pictures to blog about it

Webcamming with Delp's classmates
They are FUNNY people !
In the meantime, we played with delp's webcam!
It's wierd for me to stick my tongue out
LuuUU-uuu!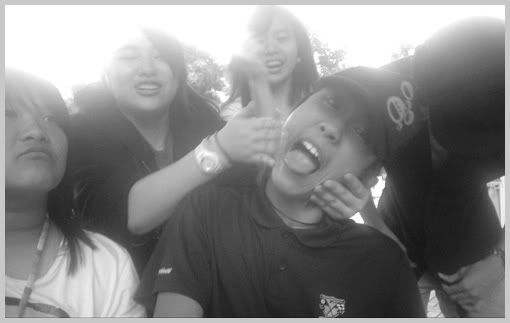 ahhhhhhh!
Got bullied by them again!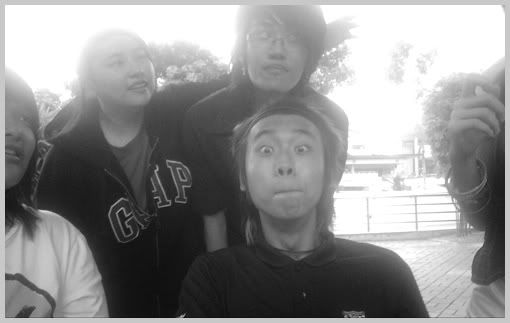 My hair's cool huh!
After this shot was taken, saw
Paul 2 Hill
and he walked pass me looking at me with a wierd facial expression! lol
It was like damn funny because I think he must be thinking, wth, same same put hairband! >.<
AGAIN! =.="
Errr, How many times already...
NOT AGAIN!!! :)
I'm so deprived from not taking pictures already yet they don't let me mess around since I got the chance to do it!
So many times destroying my shots . HA!
-
Neighborhood Playground
Slacking time again :)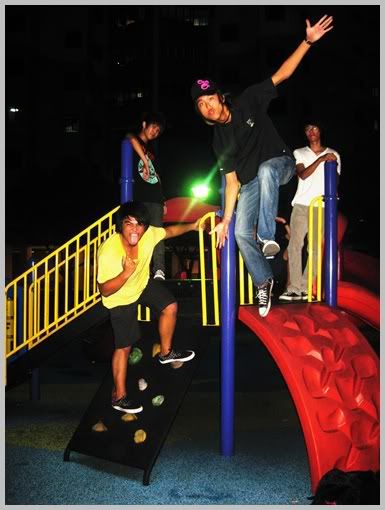 Opps! Can't see Darren
Mike & sebas are always comparing their physical strength because both of them are in Dragon boat.

What for =.="

Ain't the same? Lol

TAO POK!
Another Tao Pok!!
Group photo!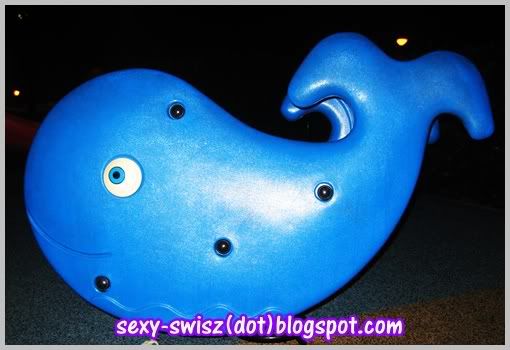 Whale?
No idea why I took this shot! Find it rather cuteee :)


BIG difference!!!!!
Mili-Mini Ice Cream cones! xDD
-
Slacking @ OurSpace 72 (NP)
Had a game of Monopoly with my classmates!
Long time didn't play that game! So classic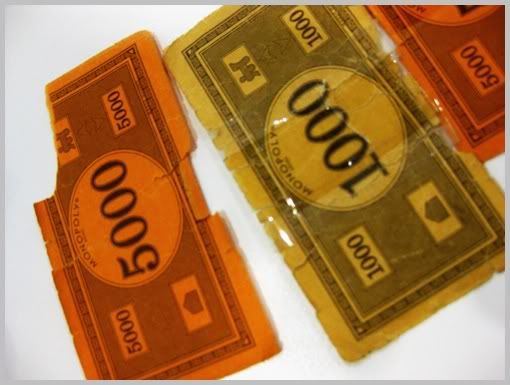 The Monopoly's quality is so gooooooooood*!
Another fantastic board. hahahaa
Looks fine from this angle.
But the notes are surely "Cannot make it" type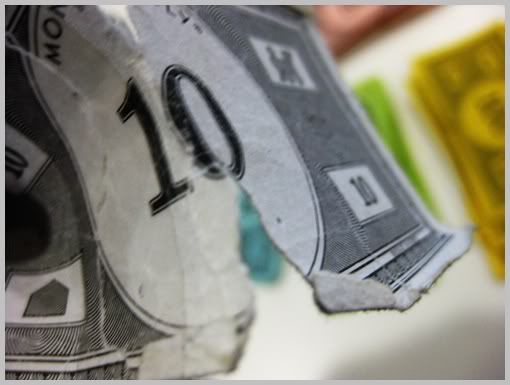 THERE!
Another one! The token is silvery black.
Don't know how long this set of monopoly have been around already ;x
-
Amunified's Dinner
Went to
Aleem
for dinner!
Ate muslim meal!! HAHA!
Very Nice leh! I ate Indian's Mee Goreng , salty


* There are 25 of us and not everyone turned up for this dinner! :(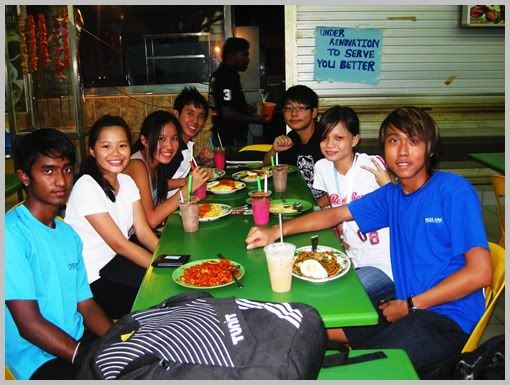 Bahh! Group photo :P
Nicole's Bandung Dinosaur!
Got such thing meh? Got...
"Uncle" Fid
Although he may look quite old, but he's only 17!!!
So since he have chao lao's face we called him Uncle* :))
Exam in less than a month time!!!!!!!!!!!
Obviously I'm not prepared!