I will just make a snappy entry for now
Quite busy recently so I didn't have time to update

If anyone would like to know my live updates, catch me on PLURK and TWITTY
I'm very active in plurk and twitty!!!

It's Jaslyn's birthday and we headed to Clementi's Pizza Hut to celebrate for her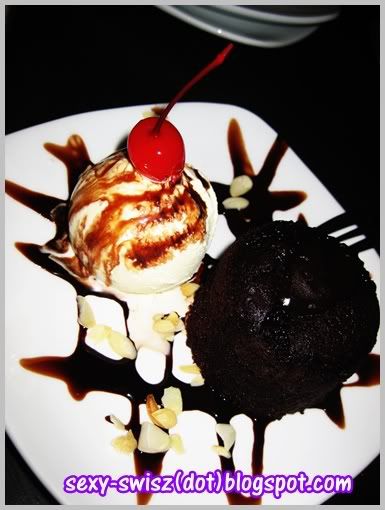 Yummy Chocolate ice creammMM!




Whose saliva dripped already?




Birthday girl!




Nice shot taken by Xin En, view of biting the candle out :)




Classmates




CLASSMATES again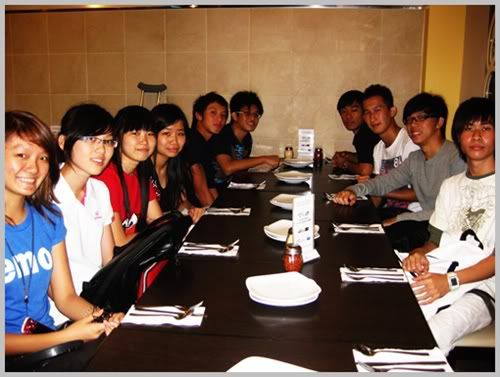 ANOTHER PIC OF CLASSMATES; w/o me :( how sad. LOL


After we sang the song and cut the cake, everyone was like

" errr okay then, what's next..."

and... Guess what happens!

Cake throwing time is here!!! HAHAHA! ( As usual )

AHHH Freaaakyy ! This is so dirty.
Pictures of us being so untidy!
Running around smashing creams on each other's face.
My unglam face!
Can't help it
Birthday girl also can't help it! hahahaa. Let's get them dirty too
Random decorations
Jia Le
Jaq
Zi Yuan/Jia Jun
Jaslyn ( birthday girl )
Xiaomin
Shu Ning
Guo Sheng!!! Candid :)
EEE gross right?
Jiale says she love to spam the cheeeese toppings onto her pasta because it's nice
You think it's nice meh?
hahhaaa!
Oh btw, I ate same as Jiale because I was looking at the menu and have trouble what to eat!!!
So I just randomly asked her what she eat and I point to the waiter and say " I want that please, Thanks"
" Pasta Pasta Pasta " *:P
-
Please support
Cheryl's
blogshop!!!!
Do me, yourself and her a favour by clicking
www.ourprimarycolours.blogspot.com/

www.ourprimarycolours.blogspot.com/

www.ourprimarycolours.blogspot.com/
What are you waiting for! :)
Thankiew! Will update soon again!
Catch me up with next post