Hello!
Mini gathering with some of my secondary school friends few days back
We missed each other that's why :P

We took out our EZ-Link and made a comparison of which Poly's EZ-Link is the nicest


Our EZ-Link
Obviously we do not need to explain further right?
Ngee Ann's the B-E-S-T :D

Too bad we don't have any republic or temasek poly's EZ-link
But even if we do, Ngee Ann is still the BEST of all.

Hahhaahhaahahahahaha!!!

Who doesn't want to support his/her own school right?
Very stupid la, actually all EZ-Link is still the same regardless of any school = . =

Student card!
Again, we flashed out our student cards and made a comparison between schools
You guys must be wondering,

" AGAIN AR, nothing better to do "

Ya lor, we have nothing better to do.
I should say, all cards are on pal with each other and I got nothing to comment about it because each school has it's own specialties.

Height Difference
The 5 of us sitting in the middle of the roof garden outside the mall and we started to cam-whore!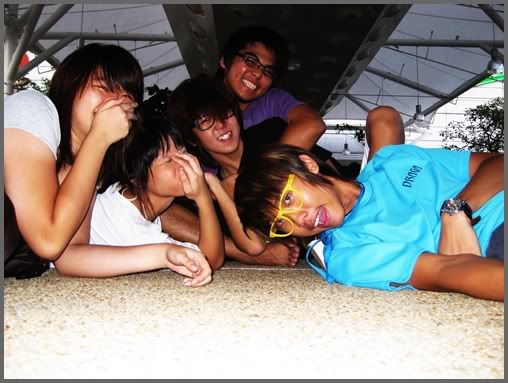 Self timer shot One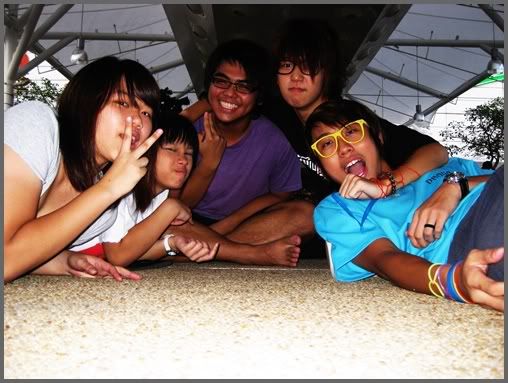 Self timer shot Two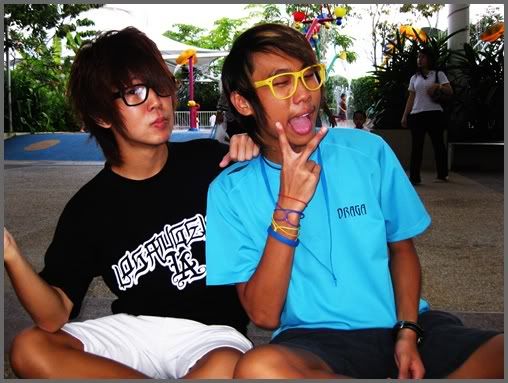 Mike & Me with our spects on
So candid yet blur shot :(
Sebas, YB & Me
Simyee requested me to take a photo for Mike & her yet I refuse and ran towards sebas & YB and had our own photos taken!

It's very fun okay!

Put it in logical sense:
Others want you to take a photo of them yet you didn't take them and you take yours instead, and they will feel super pissed with you.

Right, exactly like what they felt towards me that time!

HAHAHaaaaaaAA!
Playful me ;x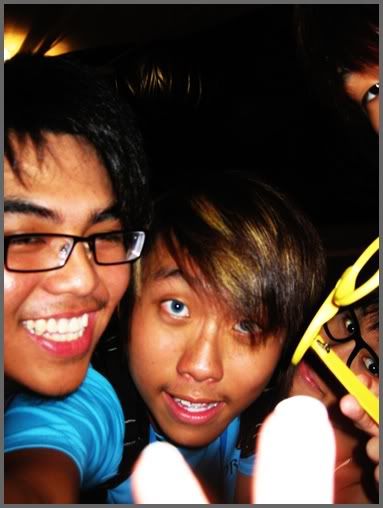 Again! Another shot
This time round Sy is super pissed because no pictures were taken with her so she decided to add in her face into this photo with us ><
At last , a photo for Mike and SY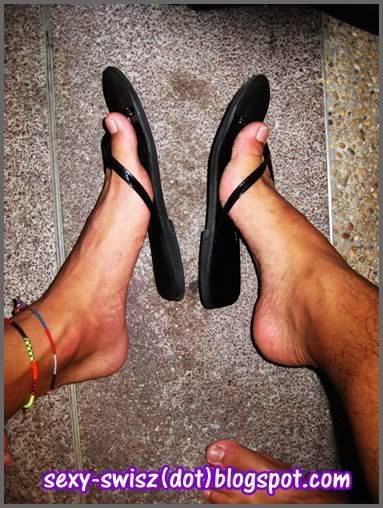 LOOK AT OUR FEET!
My feet is the left side and Sebas's feet is on the right
And...
We
Wore
Sy's slipper!
LOOK how small is her leg compared to our leg!!!!
So BIG difference...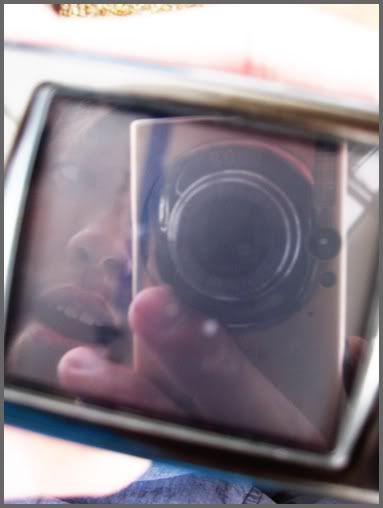 Random !:)
After that, we went to YB's house to ton!
We bought some food stuffs readily setting off to her house

Thanks to SY for her voucher so that we can purchase these food stuffs without worrying about money :)

Showing off 7-11 products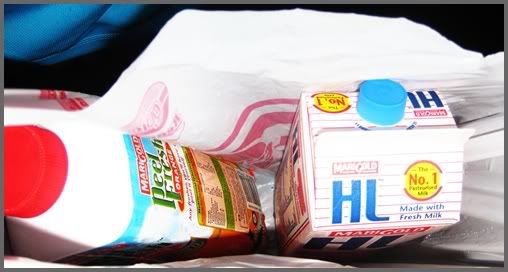 Drink milk & fruit juices keeps us Healthy & Grow Taller
While we were walking towards YB' house: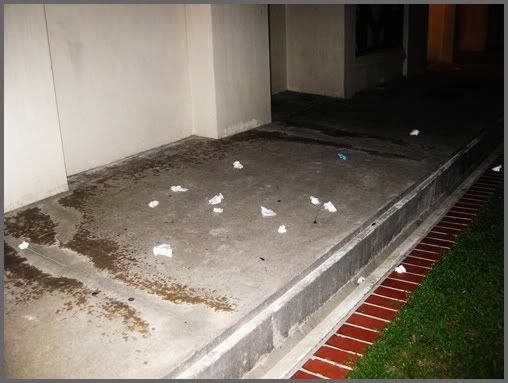 So many tissue papers on the floor!

So inconsiderate for whoever who threw these tissue papers out of the window
Got dustbin throw don't want to throw, go throw out of window.

WTH!

I really pity those Bangla sweepers who had to clear these chunk of rubbish, seriously

Sy's best swing
Mike's best swing ( LOL )
And I will show you guys my best move!
.
.
.
.
.
.
.
.
.
.
.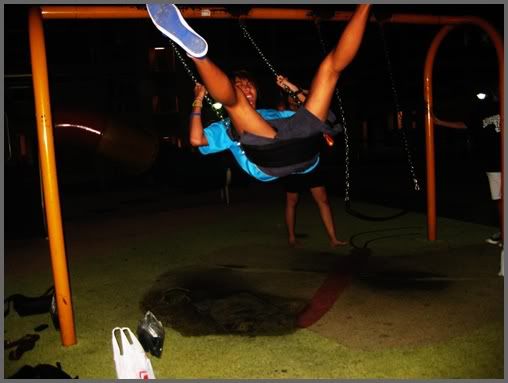 Is this good enough?! :P
Sebas is good at making this kind of down syndrome faces!
I'm all blue! Find out yourself
Chilling in the night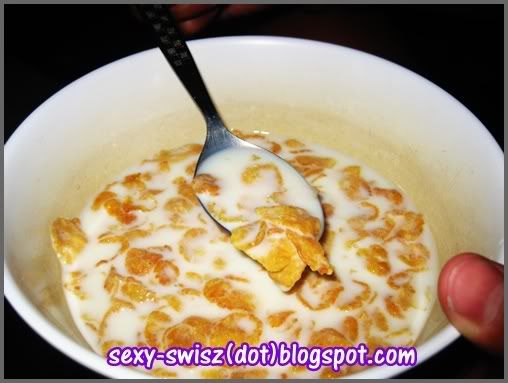 Corn Flakes Supper
Pearl Supper
"The night is still young"
**********************************
02 May 2009
- SG Blogger May'09 Gathering
Dined at soul garden in Marina SQ with bloggers all over Singapore!
( Just in case you are curious who the bloggers were, click on their name to view their blog)
Hongpeng
,
Weijie
,
Jiaqi
,
Kaixin
,
Kaizhi
,
Joyce
,
Fyn
,
Ash
,
Siyi
&Kelvin and lastly
Shufen
I'm "New" to them which means to say, this is my first outing with them :)
Happily chatting & cam-whoring all day long!
Straight to the point, I'm plain lazy to type lots of words and elaborate further because I took hours & hours to select the best pictures out of 200+ pictures taken and I have not done my school project!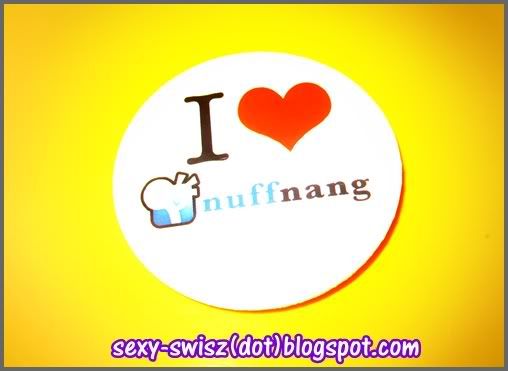 Nuffnang!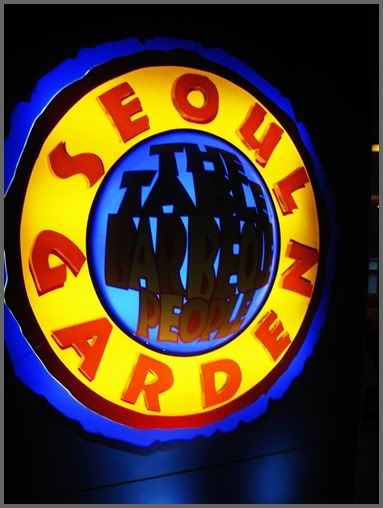 I love the logo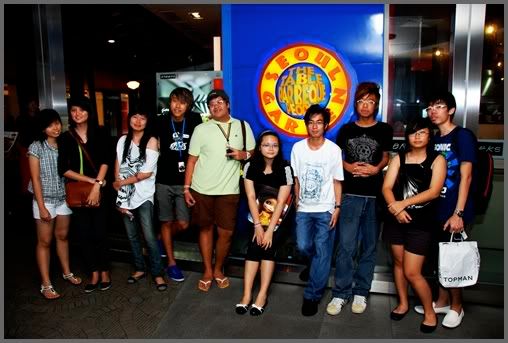 Posing for KZ's SLR cam
HP & KZ ( photographer )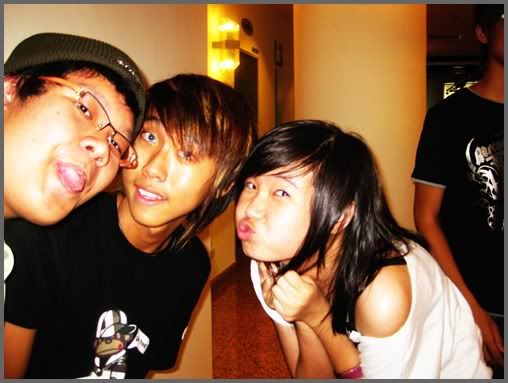 Ash ( Ash Catch'em) , Fyn (Barney) & me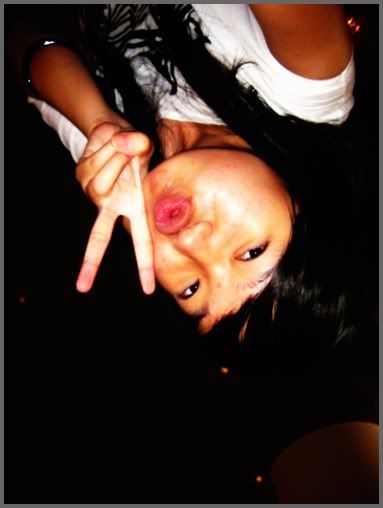 Fyn, the face like barney right?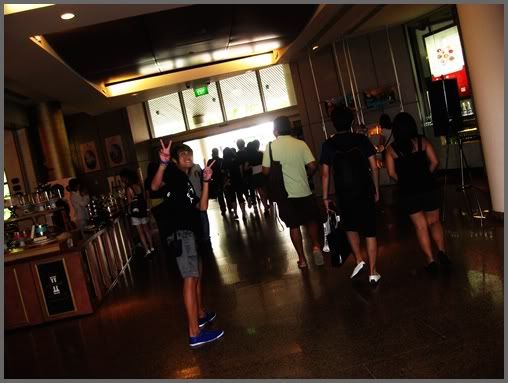 Posing for my own cam
Everybody getting into position for photo shoot
KZ
Ash & me posing for my cam again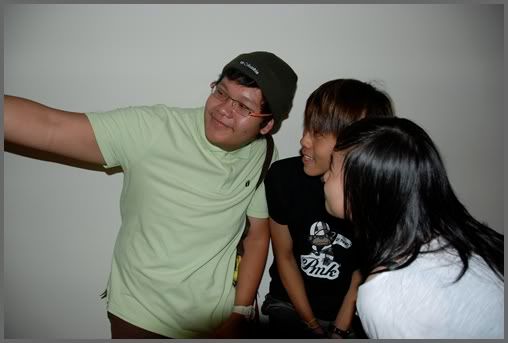 While waiting, we cam-whore :)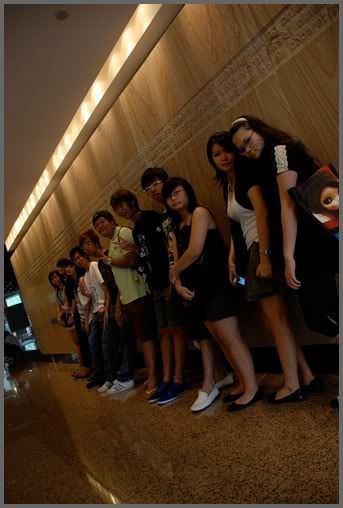 **********************************
Next we will be heading outdoor to take photos: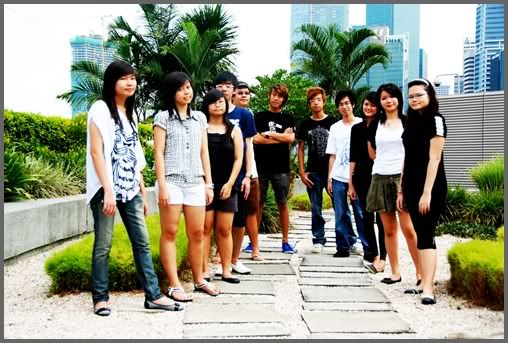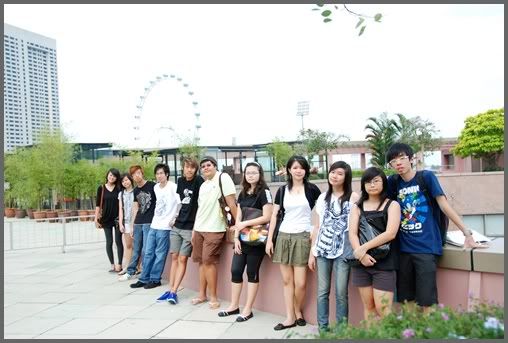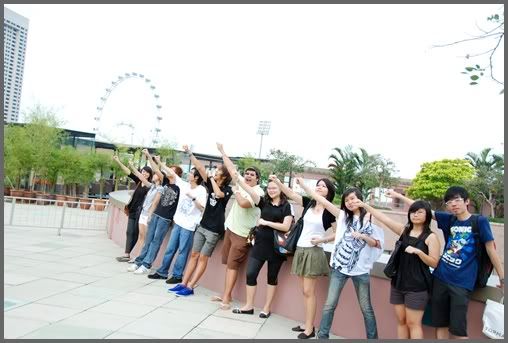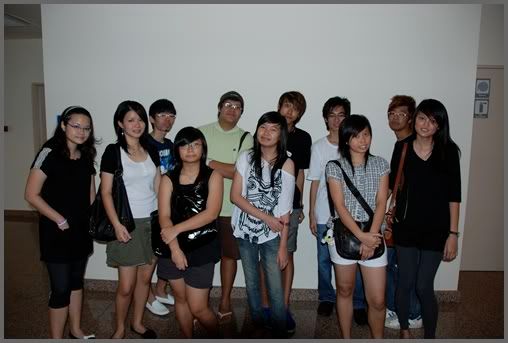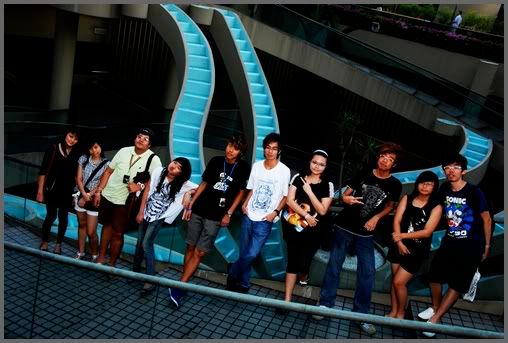 **********************************
Jump shot!
I know I flew up damn high can?
It's like as if I'm playing street fighter :P
Shot 1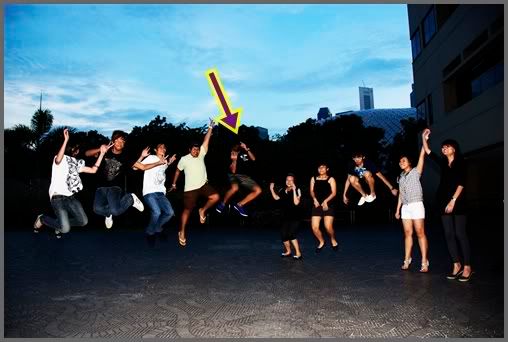 Shot 2
We ended the day with this group photo
I pose an unglam monster faces for Joyce's cam
and Barney bite me for posing that! :(
How sad
**********************************
Next will be all pictures on Soul Garden!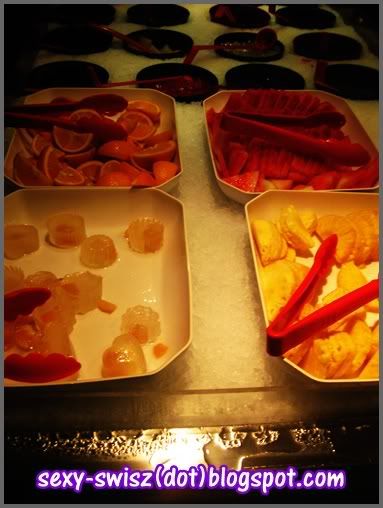 Our tables

I swear that my table was super quite and all we did was you stare at me, I stare at you
1 Table , 4 person which means to say my table mates were Ash, JiaQi , KaiXin & Me

After awhile of chatting with them, we went wild!
We started to play with the food and mix them all over to create our own dish

So Jiaqi suggested that we should add eggs with the chickens and BBQ them

We decided to give it a try:


Chicken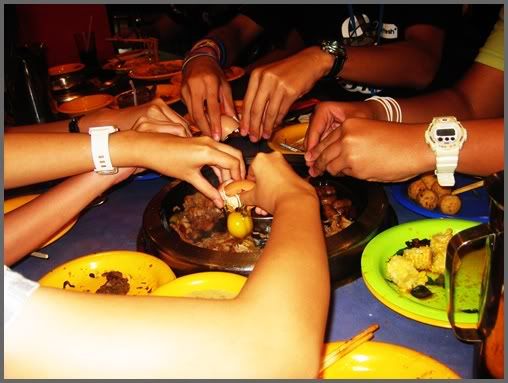 we added eggs onto the chicken and fry it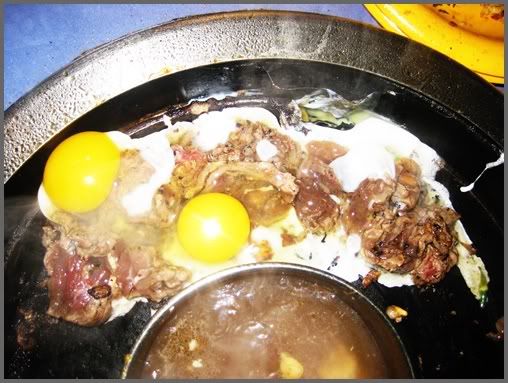 see the eggs? :P
Very slippery so we got to becareful when we crack the egg
Done! Our chicken cum EGG are fry well & tasty
You should try it. Simply delicious :)
LOOK!!!!!!!!!!!!!!!
Soul Garden's jelly is not clean!
**********************************

Next we will be mixing up our very own Ice Kachang
Different varities of syrup for Ice kachang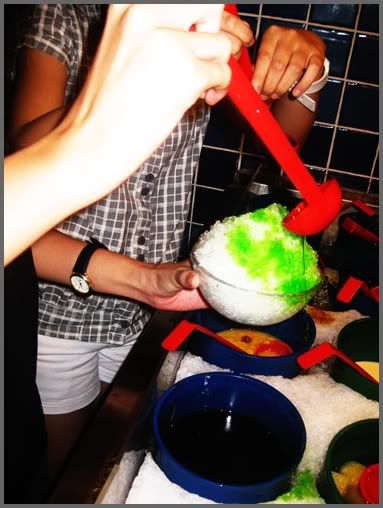 Un-skilled us making ice kachang :)
And here we present our own ice kachang cum some ice cream toppings
*Taadar*
After eating, let you see how neat our table was:

Damn clean right?????
We all know that :P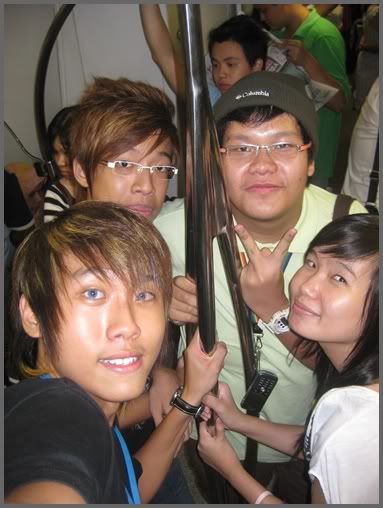 On the way back with Weijie, Ash, Fyn
Ending off with this picture of the day:


beeeautifuuul shot :)