Bah! It has really been a long long long time since I went to the Zoo
Really long time, if I could remember correctly the last time I went was roughly about primary 4 during my school field trip
School field trip leh! SEE THAT? If it wasn't for that field trip, I guess it will be roughly 6 years old since I went to the Zoo with my parents! I literally do not like to pay money to see animals because I get to see "Live animals" around me jumping around me.
What I meant was my friends!
EH! But it is quite true mah! :P
Okay okay this time round spent $18 to see live animals !!!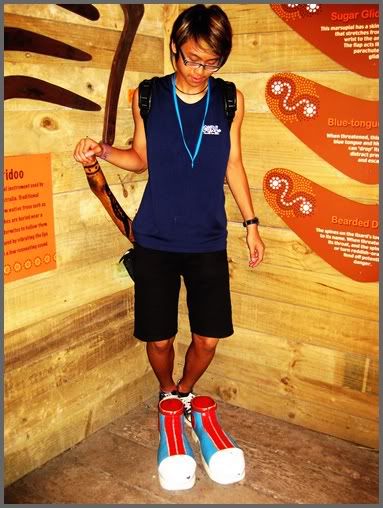 Very expensive leh the entrance fee.. ZzzZZ...
Once I spent $18, means that i will have to "PUASA" for 18 days because I limit myself to spent only $1 per day and no more than $1.10 :) Quite a unique way of saving up money.
CRAP lor! I think won't survive a day without spending a single cent -.-
Money are really hard to come by seriously which I'm trying hard to kick my habit of spending money like water previously before!!
ZOO with Colleagues
The queue was super long!
Without going into the Zoo to see how snakes look like, one can tell at the entrance before they enter!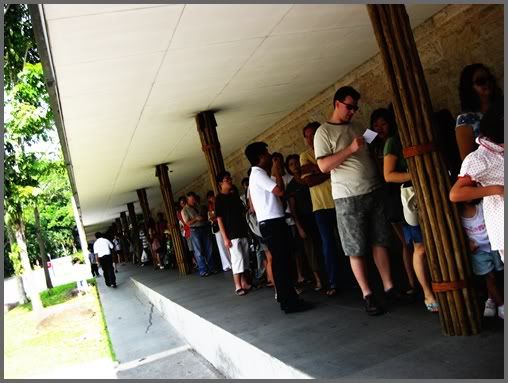 100m SNAKE QUEUE! SUPER LONG!
I wonder why people willing to pay money to see animals which they can see but not touch!
Paying $18 is just the entrance.

If you want to touch the animals eg. Pony ride/ Elephant rides costs additional $8.
If you want to take the Tram/ Boat cost additional $5!

So not worth it lah!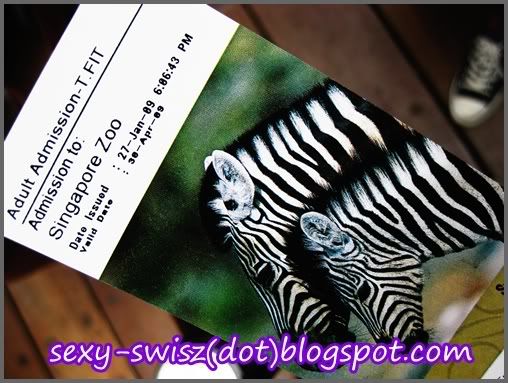 After queueing for so long and when we were about to reach the ticket booth, a staff approached us and told us that we can actually purchase the ticket immediately without queueing!!!

Which means to say we can actually pay cash & grab the ticket & go.

Very ridiculous.


Colleagues!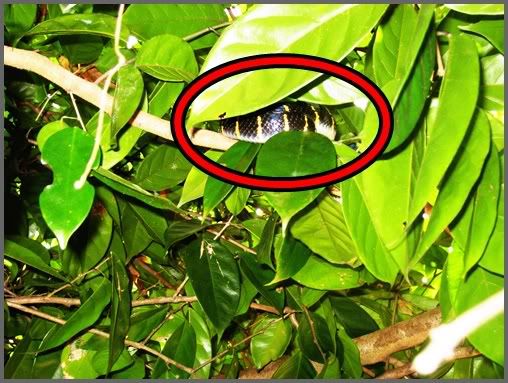 Snake spotted above our head!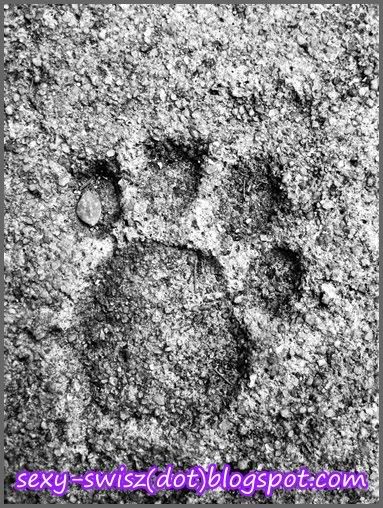 Dog print? or Horse print? Whose print?!
I'm in between of the 2 kangaroos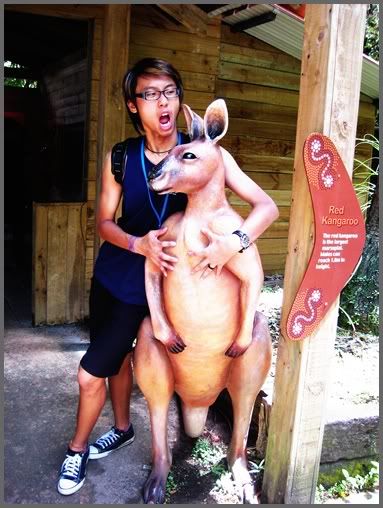 hehe! No fine no sue ok?
Sg do not have the law for this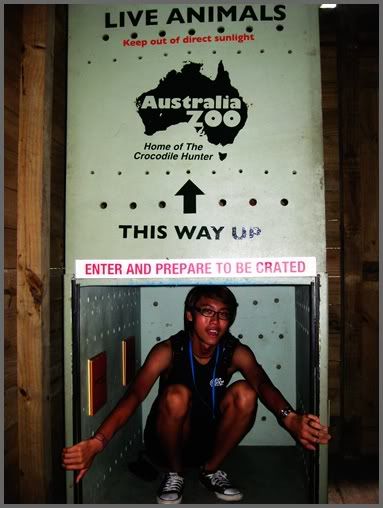 Bidding goodbye! I will be off to Australia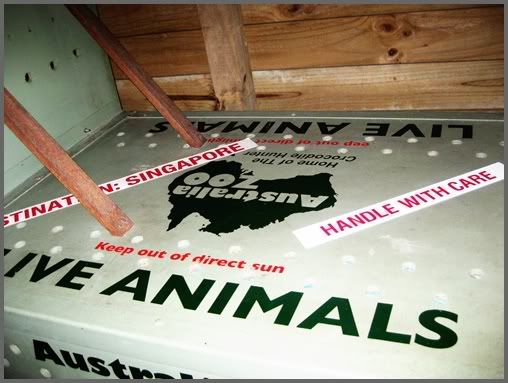 Love ya'll! See you guys soon :P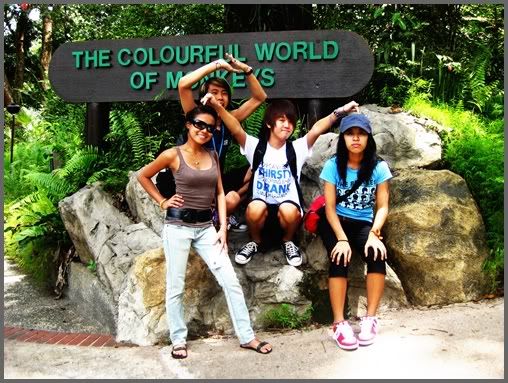 4 little chims :P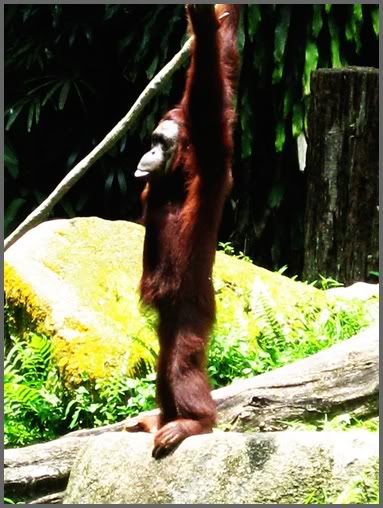 Say Hi to my brother Chimpo!
My uncle ChimPEE!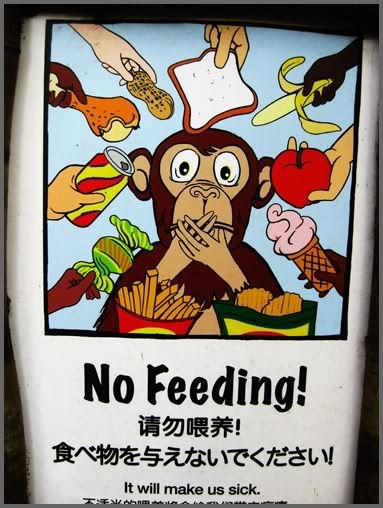 We don't want bread , apple all these!
Common sense right?
Obviously do not feed us with these food
Cheap food like fries all these, aiyah don't want also can!

What we want is Abolone because everyone wants that too right?


I love Polar Bears!
They are really huge in size & cute!
Camwhore, camwhore, camwhore!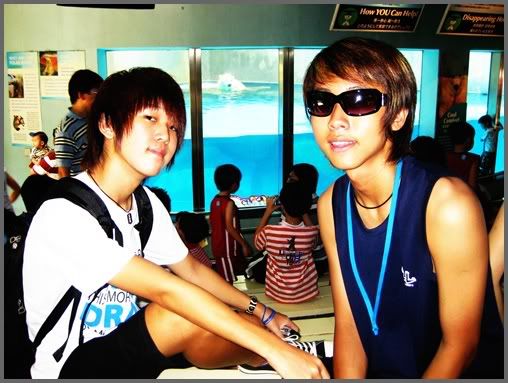 Rebonded Mike and me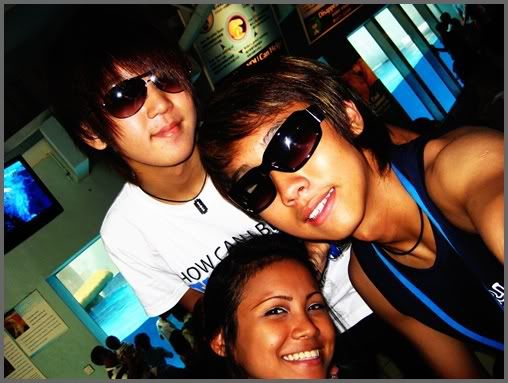 Fyza, Mike, me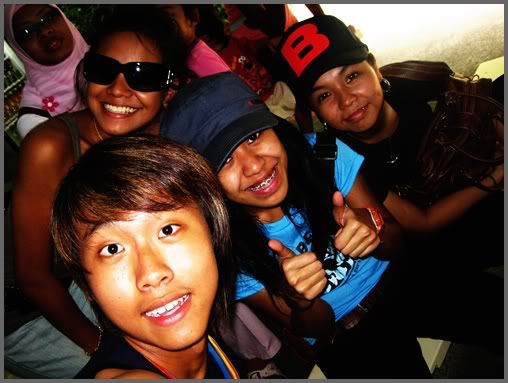 Falin (in blue) looks like Paul 2 Hill in this picture espically with the cap on!
The Big Animal's land
Tiger!!!
Can you tell it's gender by just looking at this picture?
.
.
.
.
.
No clue at all?
.
.
.
Okay! See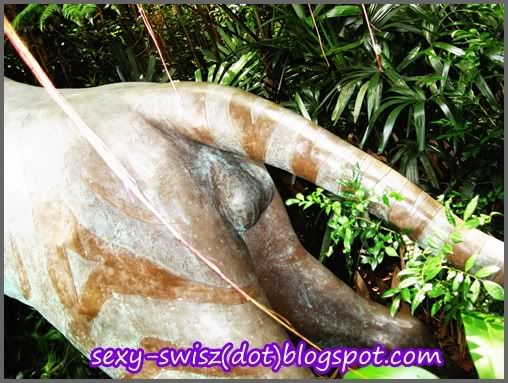 Double Ping pong balls!
The zoo is so sick! :)
These 3 white tigers killed a man sometime ago during the start of this year if you have been following the news closely.
Omar, Winnie, Jippie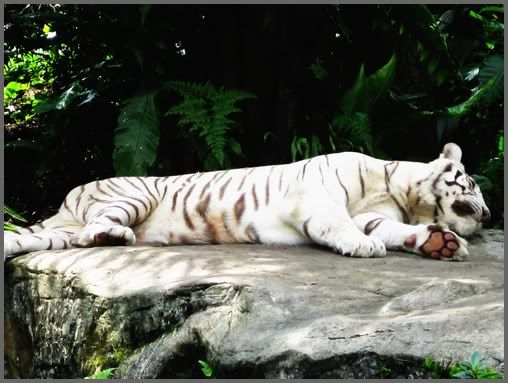 1 in 10,000 tigers are white!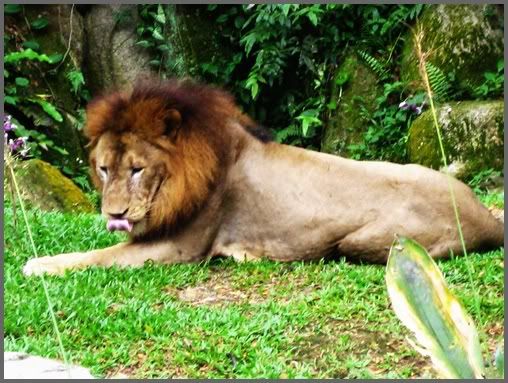 A random lion
Want to guess it's gender again?!
.

.

.

.

.

.

.

.


Aiyoh! Just for your info if you are still cracking your brains once you see the picture above , you should know it is a male right? Male lions all have the fury fury thingy surrounded his head.
Ha! Those who crack their brains to figure it's gender, you should go back to primary school science
Or rather not. Let me teach you my standed of science will be even more efficient!
See that 2 ping pong balls again?
Say, " wow, it is a male with strong balls"!

Repeat that once and you will get the information drilled into your head forever!!

No need for science lah. Waste money

The Reptile's Land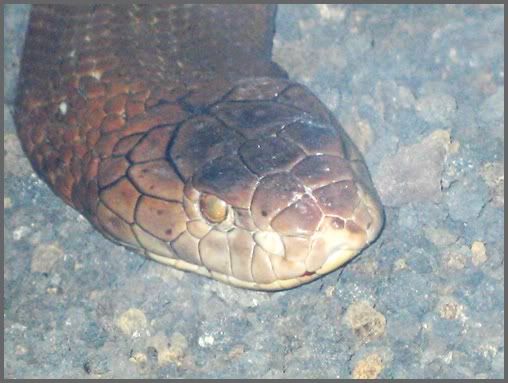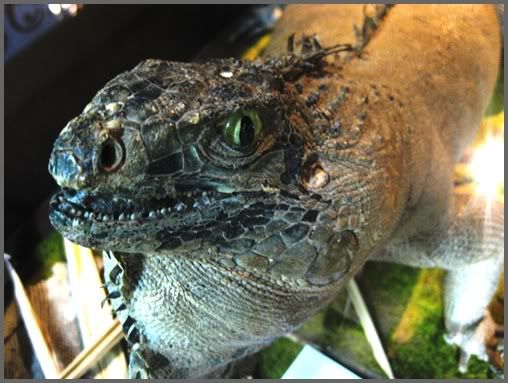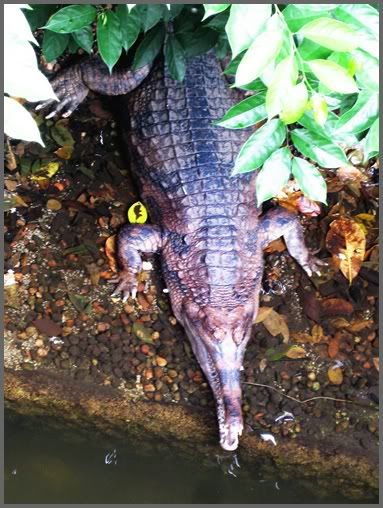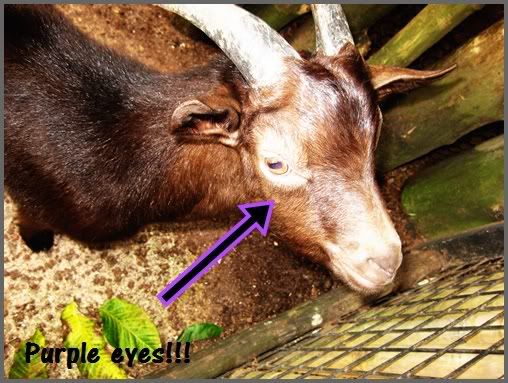 Chio not the eyes???
The goat wear contacts too
I find these baboons rather cute!

The loving Baboons are helping one another to find dandruff I suppose and scratching for one another!


Ya true. The red ass Baboon is like finding dandruff for one another
Their ass are like watermelon bubble gum !!!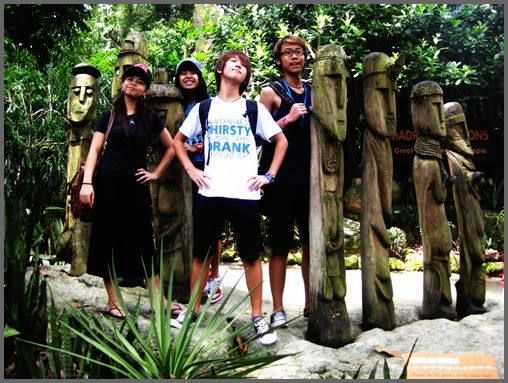 Yantie's cute little son; Nabil
Adorable! (:
Taking a zebra Tram to see...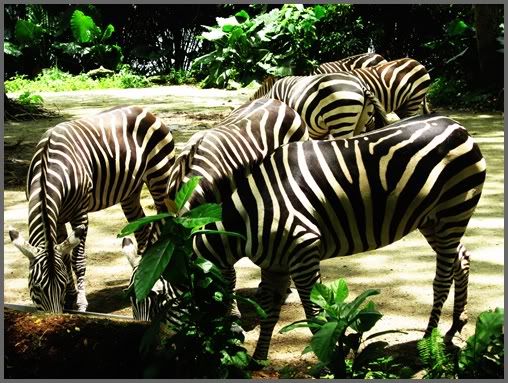 ZEBRAS!
Some animals to blog about till the end of post.
I'm too lazy to add descriptions for every of the animal pictures for now because
"WHO DOESN'T KNOW WHAT IS THOSE ANIMALS CALLED RIGHT?"
So I think a description is not necessary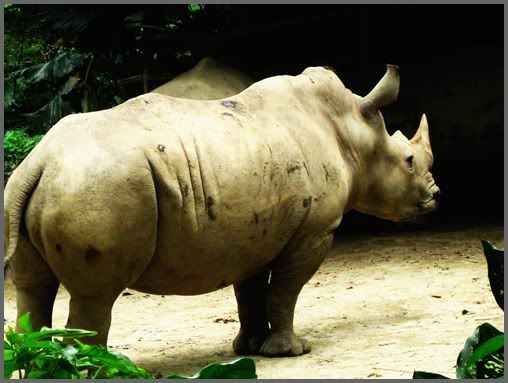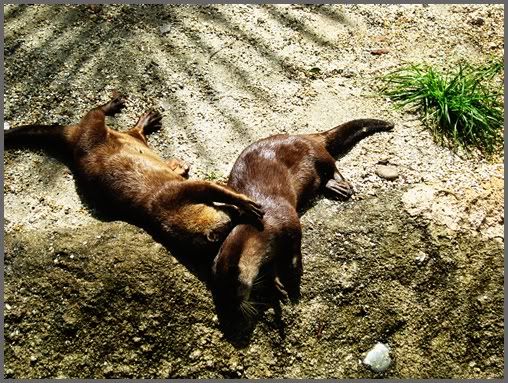 .
.
.
.
Some Gadget added on my site!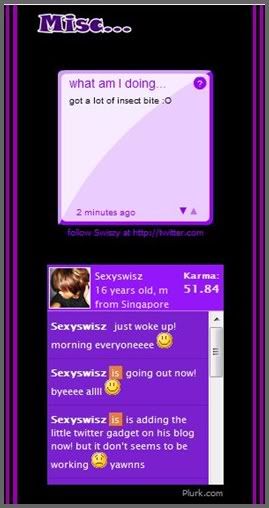 I have recently added Twitter gadget onto my blog!
Where can you find it?
Right hand side, Just under " Misc" heading, above plurk gadget
Want to stalk me live & get a fast update of what I'm doing during real life?
Hop on a second and read my twitter and plurk gadget to stalk me!
Chat with me? Without msn chat is not a problem! Plurk will be a better place to chat too with many other exciting plurkers all around the world!!!
I will blog more about it soon!
Stay Tuneeeeeeeeeee!