Hi!


How come my Acer lappy does not have the webcam functions to make "
special effects
" ?!
What I mean by "
special effects
" is..
. ( Take a look below)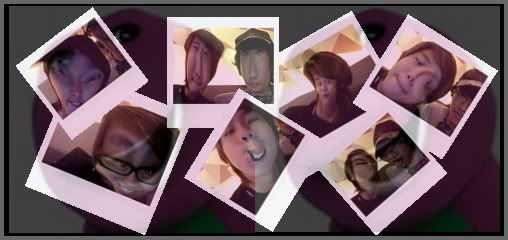 The picture above which actually make our faces looked "so-not proportional "
Can someone teach me how to set? Because I heard from my friends that Acer lappy is able to have that function but no matter how I tried, i still cant find that stupid function!
For your info, the above effects were taken by kevin's Macbook, which have the functions that I wanted. GOSH! I think I should get a macbook, but my course do not require it.
*Double sad-ness* :((((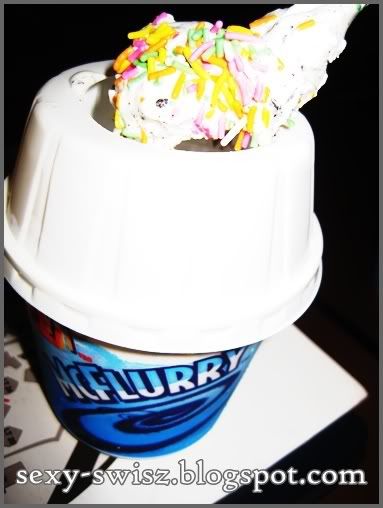 My ice-creeeam! Don't you love the toppings?
Our lappy-ies! ( Acer/Mac/VAIO)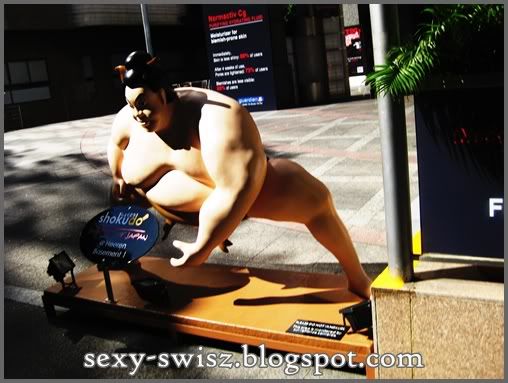 I whipped out my camera and took a snap of this fatso
and I dont even know why I took a snap of it. Random shot
Continued to play with Kevin's macbook; webcam to take more funny shots
This is getting out of hand because we took quite a number of shots in just awhile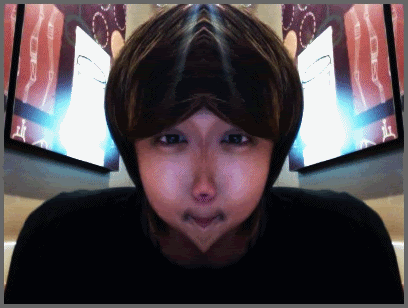 The ugly-ness sight of me!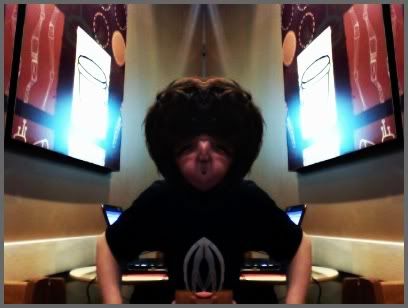 The jap hairy kid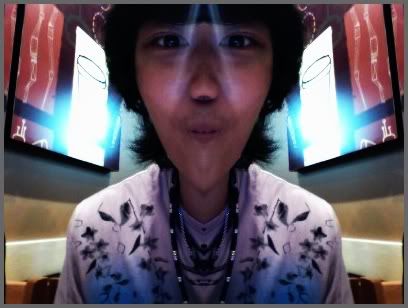 Liang Po-Po
Photo-editing time!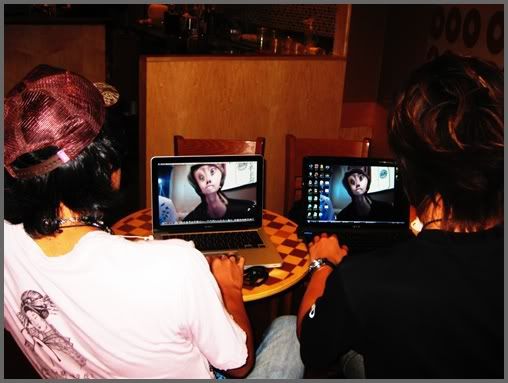 and we went. . . displaying the alien sight of me on our lappy's background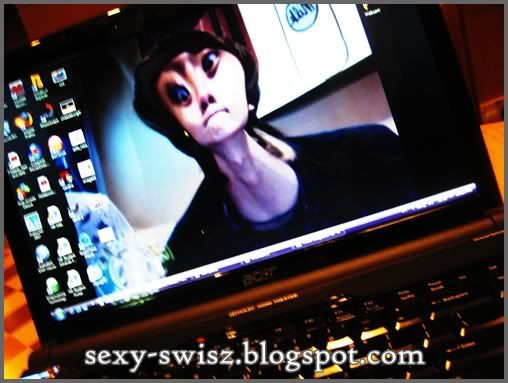 This photo is damn gross! ewk! LET YOU have a closer view of my alien version
You see you see?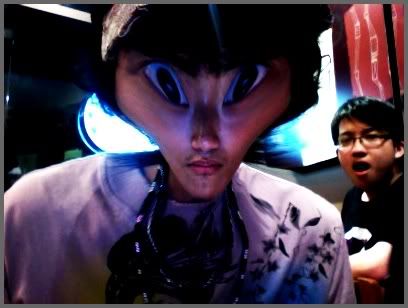 Kevin have his alien shot taken too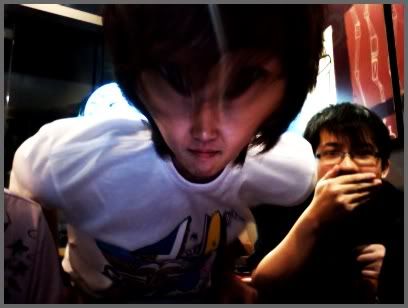 Mike's turn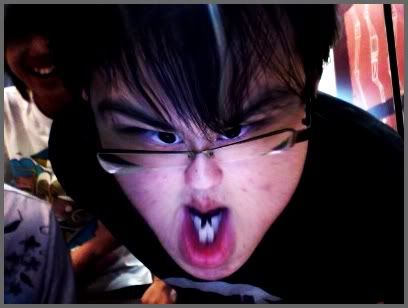 Alvin's turn!
I think that the japanese kid in the middle is super cute
Okay okay, enough of this webcam before anyone says that the pictures are disturbing. Lol
But who cares if the pictures are disturbing or not? I dont care! hahaaa because I think they are hilarious and funny . . and most importantly, they are cute! :P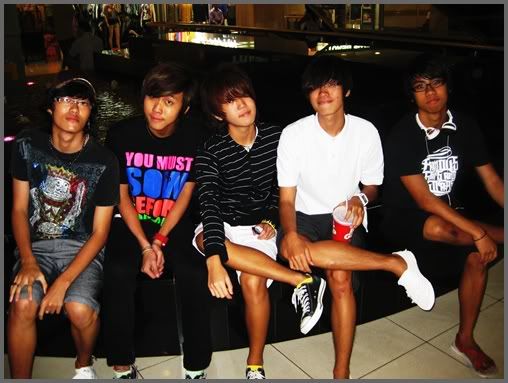 Is my shirt attracting enough?!
Candid of Me, Mike and Darren
I think I have a long tongue
hahahaaaaaaaaaaaaaaaaaa
Dragon Ball!
Catched a movie DragonBall yesterday, and I think I have mastered the skills of breathing out fireballs. SEE for yourselves lor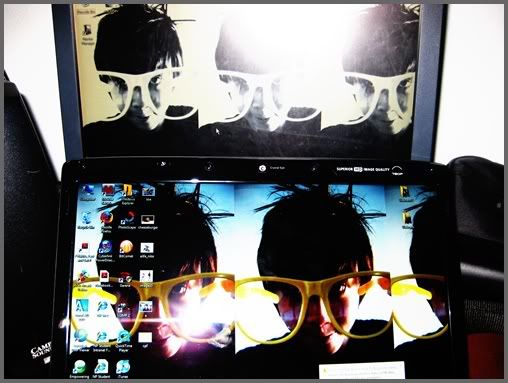 My current desktop background

See my desktop is so empty now. Just backup all my documents into an external 1 TeraByte hard disk and then transferred them all into my lappy!

Then my desktop is ready to be reformat and leave there to rot already! hehehee


Ending off with this picture

Actually the caption should be " bye " ...
but since it's already up in my post, I shall save the time to blog this entry quickly because I want to go jogging after blogging!!!
"jogging after blogging rythms"
It's getting late now.
Byeeeeeee!:)
Love you guys! hahahaaa