Oh my tian
ahhhhhhhh
!
( If I can be a god.......... my first thing is to remove the rainy weather)
Rainy day really kills my mood. . .
What's wrong with the weather man
!!!
Our chalet is tomorrow and the weather is not being very friendly
!!!
What happens if it still rain non-stop? :(
Must we stop all our activities because of rain?... There is still freaking lightning out there...
Just tell me who the hell would dare to stand in the middle of the rainy weather to continue with the activities?. . .
Obviously we are at the losing end right??!?
I doubt we have any abilities to take control over the freeeaking weather! -.-""""
Let's dont waste any effort to try something stupid... Twist your brain & think for a little.
So...
What we can do is to...
Transform me into both a lightning & thunder GOD so that I can control the unfriendly weather!
Muhahaha!!!!!!!!!!!!!!!!!!
If I can control the weather, i wouldn't even introduce
rain + lightning + thunder
in the first place
Because they serve no purpose but to irritate us!
Irritate us can be in many purposes like
we need to bring an umbrella whenever we go out, traffic jams on roads, more sheltered walkways need to be built, kill our moods, troublesome meeting friends, cancel appointments due to rain
etc etc...
" I wonder how much many much many millions & trillions of braincells were killed when we thought of ways to counter them"
Some might agreed that rainy weather gives us a cooling atmosphere , so why must you be so selfish not to introduce to us?!?
hahaha.
For me, I would introduce "
snow
" to you peopleeeee :)
Maybe it would be a good excuse to say that snowy weather provides us with windy environment
PLUS PLUS PLUS
a wonderful environment for people to cam-whore toooooooo with the natural snows falling in the background. wooo-laaa-laaa!
Plus plus plus, we get to enjoy such a comfort season where we get to play snow without getting to worry that you might get struck by lightning or any so called " gifts" from lao tian ye ! :P
I realllly wish I can add lots of boulders of snow right now in Singapore to avoid the classic climate that we have ! wahhaahahahahaaa
OH SHIT
, when I'm nearly going to type my next sentence that I'm going to say, a fucking lightning just strucked pass my window followed by loud thunder...!!! GRR. its affecting my mood to blog now.
I guess its time for me to put a fullstop towards the end of this sentence huh??...
NO WAY I am going to stop!..
neveeeerrrrrrrrr
Neverrrrrrrrrrrrrrrr....
I am going to tell everyone how much i hate rainy days :(((
* evil smile *
Okay lah... enough enough
If i carry on more, i guess the lightning would strike near my house more lah!
I know you guys are bored reading my shitty rant about rainy weather.
because its sooo wordy! :)
I love snow by the way. haha!
***


Time to relax guys! so sorry about the wordy content.
I sounded so naggy repeating over and over again.
Let me introduce my girlfriends...
Take a look till the end of my post before you make your judgment!
They are damn cute lah! Dont believe, take a look for yourself
Cute right?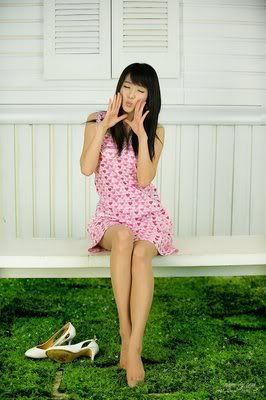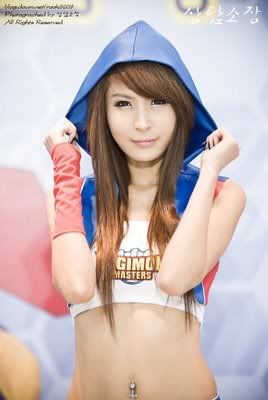 Haha!
If you are really bored like me, you can find yourself in this site
ReallyCuteAsian
MUAHAH! take a look at the korean models!
I think their pose are unique & the photography skills are not bad .
I prefer korean models to Japanese models. I dont know why. hahaa
Yah it really sucked a lot without work these days. I have been blog hopping to many blogs, watching videos, playing the pathetic FACEBOOK games, surfing the net so on & so forth. . .
How boring can it be........
* yawns*!
Stay tune for more updates after my chalet :)