Loooook,
It was my dad's birthday yesterday & we went to a chinese restaurant...
And...
This was what my dad meant by posing this action
This picture made me laugh so badly cause I think that my dad love to "act cute" whenever he take pictures now.
Not only this picture above, the bottom 2 pictures too!
Seeeeee that?
Another oneee.....


hahahahahaha~
Some secrets regarding my parents; I'm revealing a little for now :D
Whenever my mum saw that my father is trying to be cute in a photo, she will say, " eh uncle dont act cute lah, so old already take pictures still want to act cute, want to follow youngster's trend nowdays har?"
*Faints* I really cant stand my mother, I know that she reallllly reeeeally want to pose a cute picture of herself too, but she's
shy
i guess... & she even told me when I blog, never never post pictures of her because she dont want me to tell the whole world that "
SHE IS TOO CUTE
"!
But actually they both really do support the fact that I'm blogging & they even warned me to blog carefully such as posting pictures with cautions & do not write any offensive entries :)
Yes yes yes I know all these, & I know you many of my readers including my parents are all reading my blog all these while during work time right? haha!
I have got the sixth sense to sense it..... :D
The dish we ordered!
I wanted to say that the food was nice, but how am I able to judge it?
Because all restaurant has their own standard & quality of food, So everything that rolls down our mouth will simply feel DAMN SHIOK!
***
I named these BIG spectacles " Alien spects"
Which one should I pick to wear? I have got a yellow spect for myself and Mike have got a black spec for himself...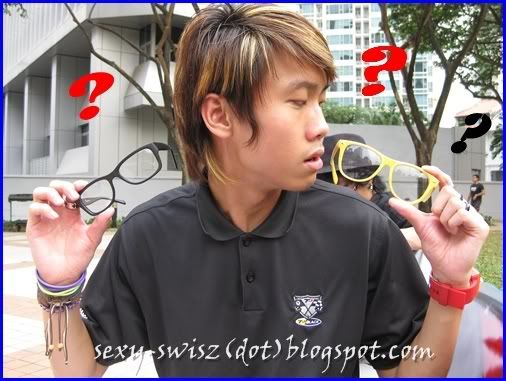 Does Yellow fit me?
Or black?...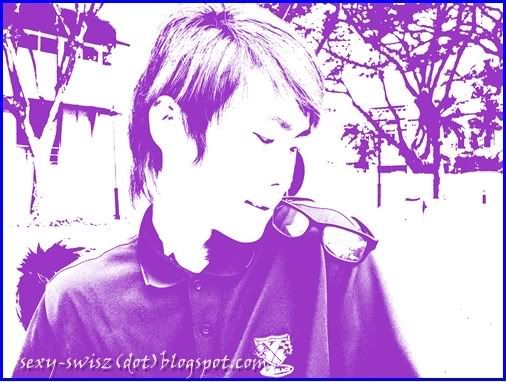 What I am thinking is yellow specs suits me best!!! :)))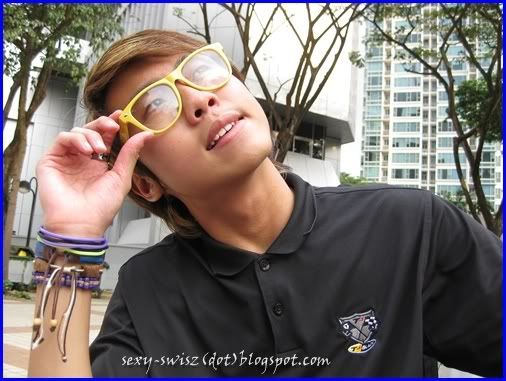 So we started to take some pictures to show off our spects!
Ops, not mean to show off larh actually, but to share with you guys thats all
:P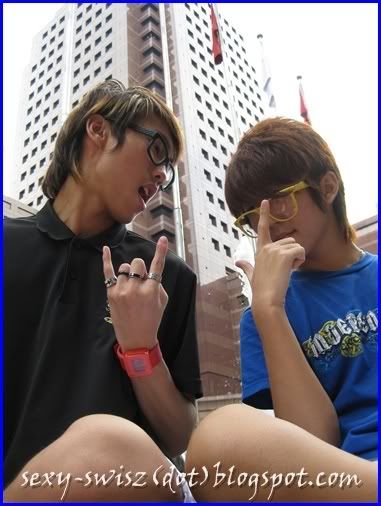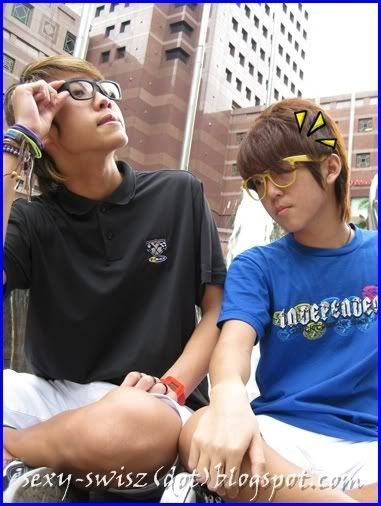 Yeah!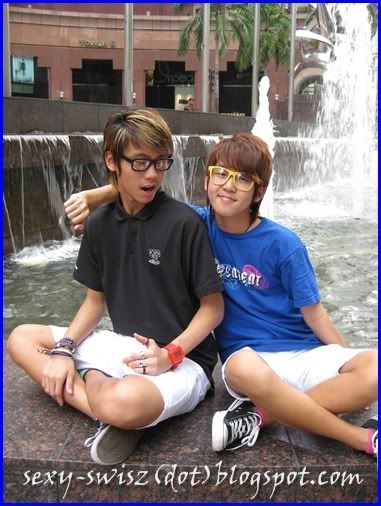 So how do we look? very kuku right?
maybe you havent got use to it so that explains why we looked rather funny & wierd to you
"The fashion show of the pigeons"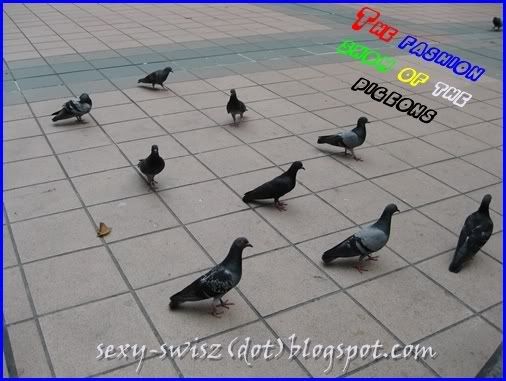 I'm so close to them, instead of flying away, those birdies stood still & make a fantastic pose for me to snap!
B for birdie
; just in case you dont know hehe!
***
Few days ago, I went to my future school;
Ngee Ann Poly
Actually the reason was to accompany Mike to apppeal for a space in
Ngee Ann Poly
, but unfortunately the appeal wasnt successful, so he was still posted to
Nanyang Poly
(!)
Nevertheless, we still went for a tour in Ngee Ann.
I was so desperate to see where my course building is located larhhs!
Luckily it was not located very far from the entrance, just beside school of media & Humanities.
Which means to say my dear friends who are in school of media or Humanities will get to meet up together often, hopefully.
I cant wait for POLY TO START!!!!!!!!!!!!!!!!!!!!!!!!!!!
ffs
Its finger licking good - KFC
But for the picture below....
Its toe licking good - Swisz
Kidding :D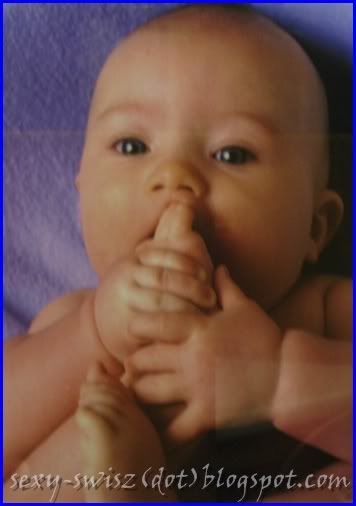 I have some story to share!
Here me out first, i'm ending my entry soon... :)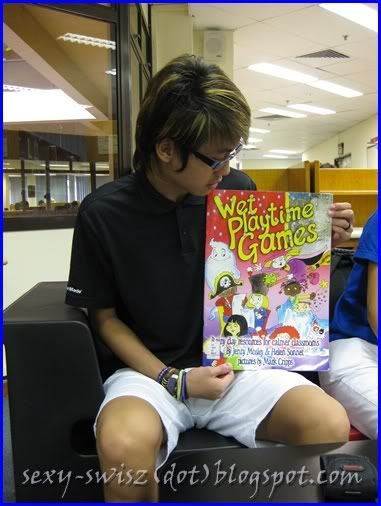 Whenever people view this book....... ,
They will read the entire contents in the book before making comments or saying things around...
If they dont get it, they will read twice or even thrice before they give some comments , so if we change this logic into blog lets say @ sexy-swisz.blogspot.com for example, after reading...
PLEASE GIVE SOME COMMENTS PLEASE!!!
Thanks!!
HAHAHA =D
Yeah? Told you i'm ending...
This is not consider any sort of tricks can?
*giggles*
After reading, you can start comment now!
Picture taking credits:
Thanks Jing Long to be our camera man for the day :)