Heh-Heh-heh
I have decided to remove my tagbox now :)
Two months ago I tried to influence my readers to comment on my haloscan comment box , but it ended up that the majority still loves chatbox & chose to ignore the comment box!!
>Dont like that leh!
<
Trust me
, it wont take up more than 1 min of your time to comment me :)
The reason is very simple ... ...
If you comment on my HaloScan comment box, I can reply to your comments individually & you can also comment on my individual entries so that I do not have to keep recalling what comments are you referring to whenever you tag.
Sounds very systematic righttttttt? :)

Look, just scroll down to the bottom of my any entries & click "
Click for comment box
"
Sweet & Attractive, I have added a purple background & rainbow pictures to outshine where the comment box is located.
( This is to reduce the number of people complaining; saying that they do not know where to click for commenting )
To reduce my explanations here, look at the picture below.
hehehehehehe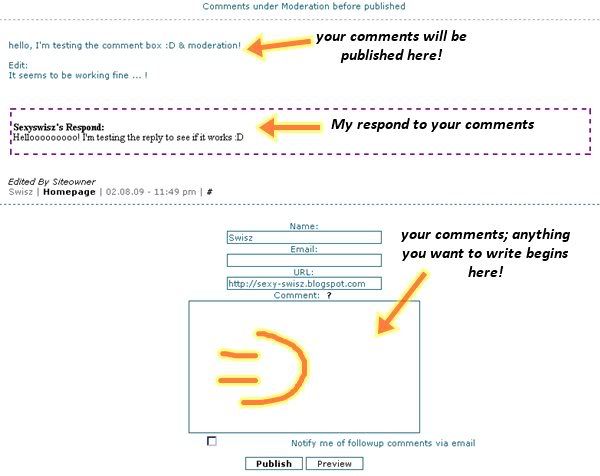 See that?
This way, you can receive my respond to your questions fast & sweeet lah
And, I can save the trouble of replying your tags at the bottom of my entries.
Note that your comments will not be published immediately, as I have moderation turned on.
Which means to say I will have to read through your comments first before it is publish.
Sorry but I have to do this to reduce the number of irritating spammers around our blogger community :0
> So start commenting me now! <
Your comments is precious to me cann? :D
P/s:
If you want to comment about some random stuffs or want me to link you up, try commenting on my most recent commentbox ( my latest entry) for my convenience
P/s/s:
I will link people that I want ( active readers) , if happen that your link is not up, you should know why ( you are inactive) .
Thats all Have fun with the comment box :)
***
Last day of chinese new year
So far so good right?
*winks* So far no stress for me except I'm sad that my buddy didnt manage to enter Ngee Ann poly with me. Well, Jiayou for the appeal AGAIN! :)
So for this year's last day of chinese new year, my cliques came to my house for visiting :D
Over a dozen of people came to my house for gambling & some watching movies
A picture explains a thousand words, so why not let them do the job of explaining?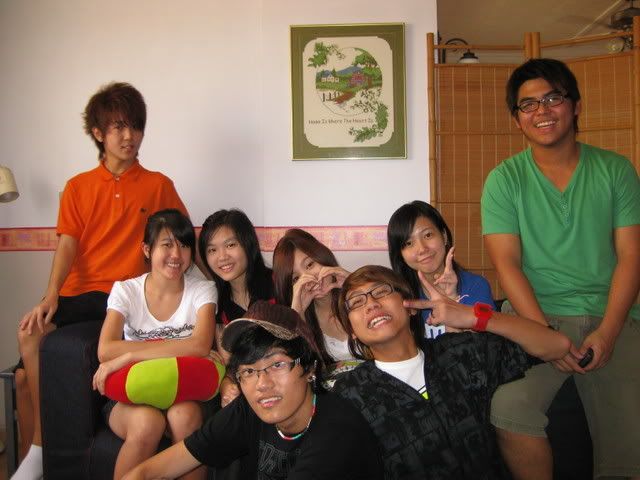 Some fun shots for your entertainment!
If you are getting a bit stress or angry these few days, this is the time to burst out all of ur laughters!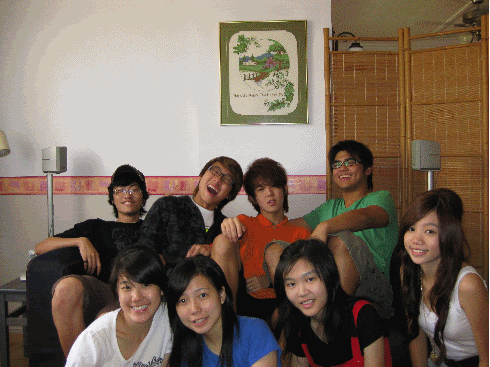 Actually its not that funny to the extreme, but then you try focusing on their actions & soon you will find something funny.. LOL
Its very obvious!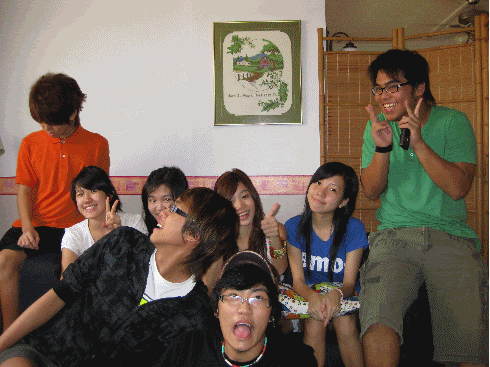 Me & SiLin
I'm 200 months pregnant now!
Use your fingers & toes to calculate how long is my pregnancy & how many babies I have!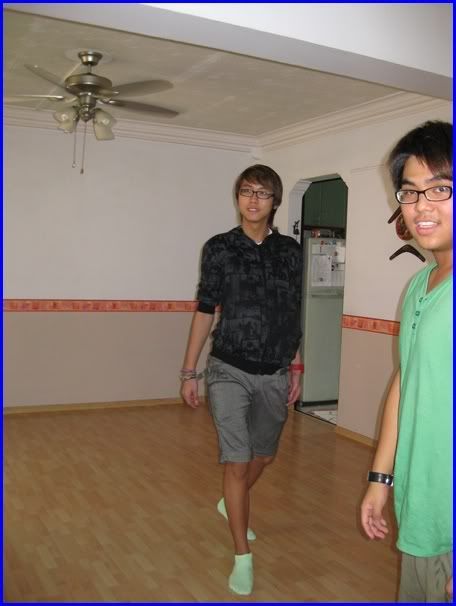 Since I'm the host this time round,
I'm the dealer &
ended up losing lots of $$$ :(((((
Not my day!
Some cam-whores pictures for the day @ my house!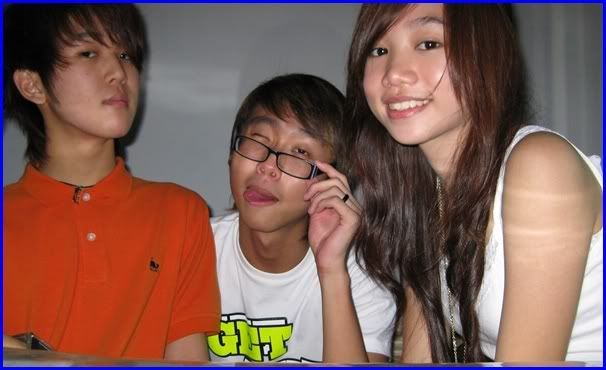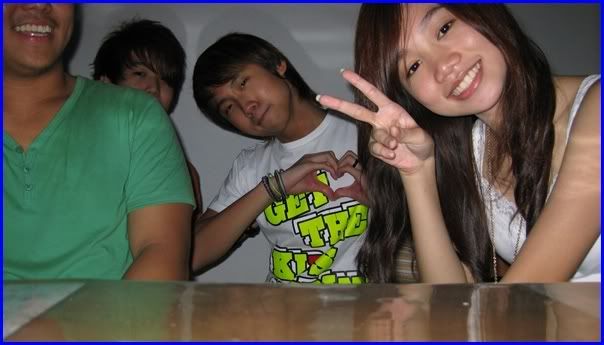 I love this blur effect of my camera
Lmao
Thats all for today entry!
Have fun guys :)
Bye all