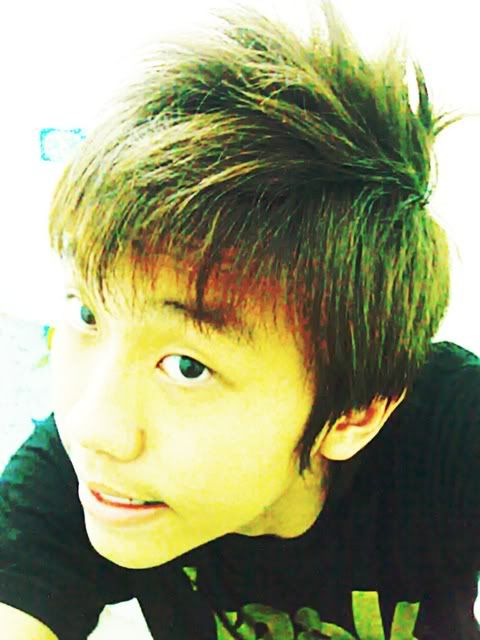 Hello readers!
Happy New year!
Have a great year ahead always.
How's your countdown to year 2009?
Was it fun?
Was it boring?
Was it like shittyhole?
Nothing beats counting down @ home!
I really regretted going to Vivo city for my countdown.
The atmosphere was reeally BAD.
Very cramp, as usual huh?.. Every Singaporean was like sitting down on the floor of the rooftop waiting anxiously for the counting down.
I noticed that many people were going there well prepared! :O
There was like radios, maps, light sticks, spray cans getting all well ready beforehand.
When the minute hand was 5mins away from striking 12am, everyone was like standing upright & cheering loudly making hell of noise.
There were many bogus shouting from some shittyholes eg, 5..4...3...2...1...
That had mislead most of us & we didnt know whether it was the right counting down until the sound came from the stage of vivo city.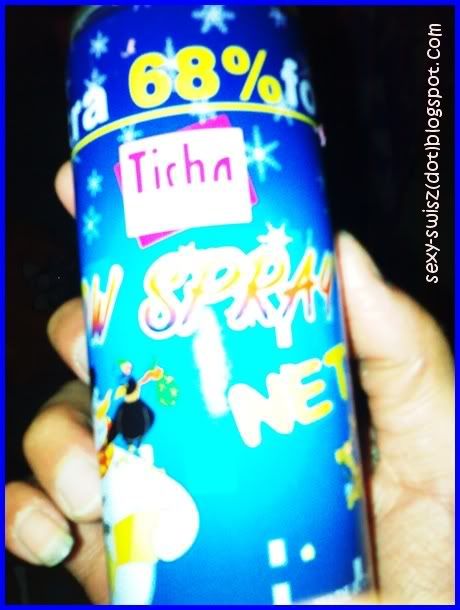 This is the spray can that many teens sprayed at one another after we officially arrived in the year 2009!
Everyone went wild! :O
.
.
.
Here are some scene in the process of producing my own vid for the year 2009!
The song title : Aslyn - Thats When I Love You
The vids are taken. Just the editing part I encounter problems!
I totally forgot how to edit it. Laughs
Its kinda retarded lor
Some kind soul teach me, will you?




Nevermind
I estimated that with the speed that I'm going through ( working & schooling )
, it will take like 3-4 months before I can produce just 1 video!

So stupid.. haha...
I hope it will be nice!


.


.


.

I have just got my Knee length Khakis from Messy!
I'm so happy & I love this Khakis so much!


Very often, I will be wearing this :)



.
.
Cam Whore time for the counting down @ vivo 2009
At a glance....
We went to a place called
" National Geographic
" in Vivo
I havent been to vivo for such a long time!
&
It changed so much. It included a place which sounds so wierd.. and no link at all..
National geographic..
very no link lor...
It sells geographical stuffs. LOL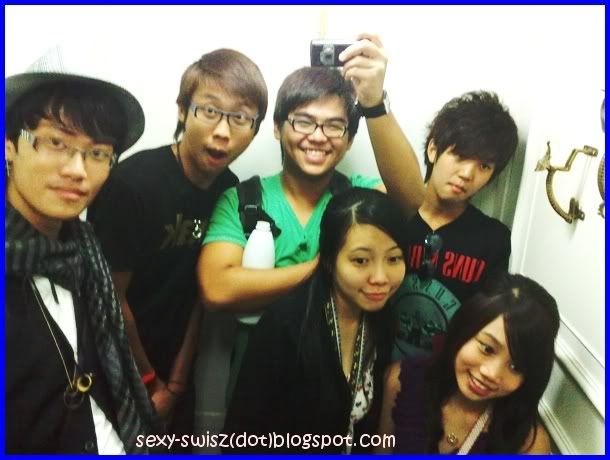 its so cramp in here.
actually, this place is a fitting room in the national geographic.
Comparing it to a normal fitting room, isnt it abit too huge hereee?
err.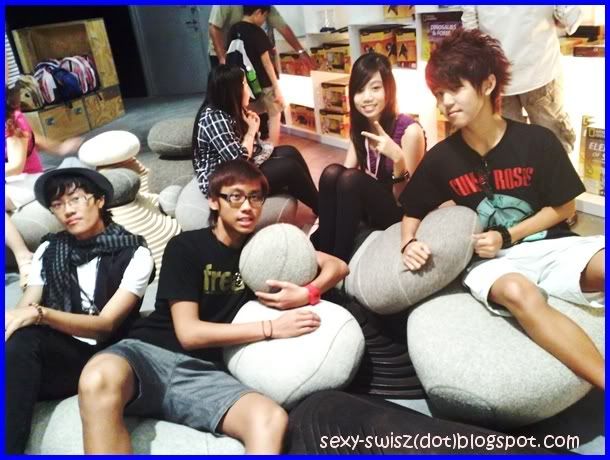 My butt hurts when I'm sitting on huge rocks
I love my khakis alot, but i doubt it can protect me from such pain!
LoL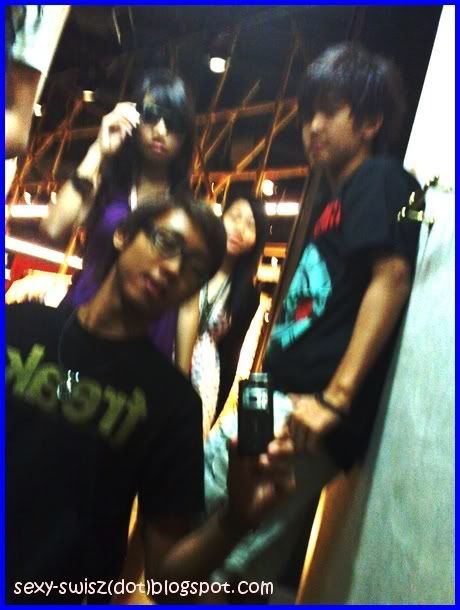 Image abit blur ( sry about that cause I moved a little)
Smile
is the cause of everything (:
I think this girl wants to have her picture self taken.
But then I popped in & destroyed her picture!
So in order not to let her Zilian, I came in!
*extra sia*
Wearing purple means supporting my blog!
Heh (:
So this girl is supporting my blog too
Since she is wearing purple, why not take some shots to express out the supporting part right?
The old school association!
The new year's catch!
We are looking for dandruff at Si Lin's skull.
I can see spiders, cockroaches ants all over her skull! :O
I'm kidding (:
Intesting gadget!
I dont know what is this called! :P
Mike & Me!
Nice & clear shot here (:
Looking abit blur with my facial expression! uh
Yes! I look better now.
Counting down to new year, but what is this christmas tree doing right here?
Totally no link lor
But the tree is beautiful (:
Going home is such a big headache to all of us!
Cisco guards were stationed all around the place
Including MRT!
The MRT was chocked by over population
which made us all stucked outside the control station waiting patiently for the guards to give signals for us to enter the train!
Very irritating
Have I known earlier, I would have stayed at home to countdown.
I hope that this year 2009 will be a greater count down for me!
Cause some friends that I mixed now are really...
very very not supportive already.
Either by disagreeing with my opinions or they changed alot due to some reasons which I dont want to know. I really want to have my rants here! But then, I think its abit unfair to them, so i would prefer the way we are now.
Hopefully it will be better!
P/s:
I dont mean anyone here lol... Maybe its just my own judgement & Opinion
.
.
.
Left vivo at around 12.30am and arrived at Boon Lay around 1am plus...
Went up to a carpark and slack with Mike and Kelvin
We didnt went home straight. We drink, we play and we chat till around 4am.
It was really fortunate to have them as my brothers
We even made a
vow & pledge
that we will stick to one another forever till we aged.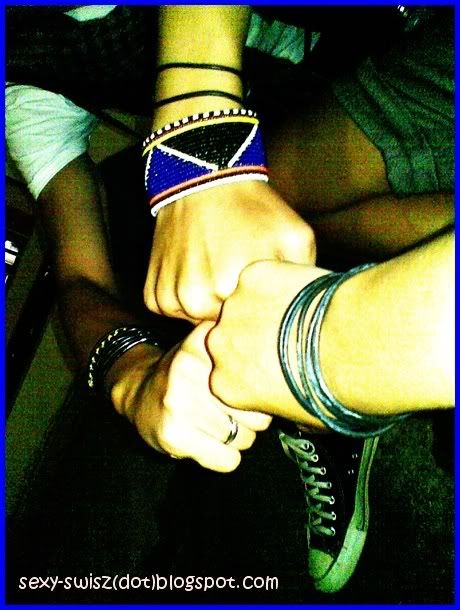 Yes & I strongly believe that the 3 of us will cling on with one another forever (:
I have the confidence it will, so I decided to blog about this.
And yes, how can we forget
sebastian
?
We shall see, if we have the next meetup, we will ask him about this vow ;)
HELLO!
Cam's focusing on me. not mike (:
.
.
.
Picture 1
Picture 2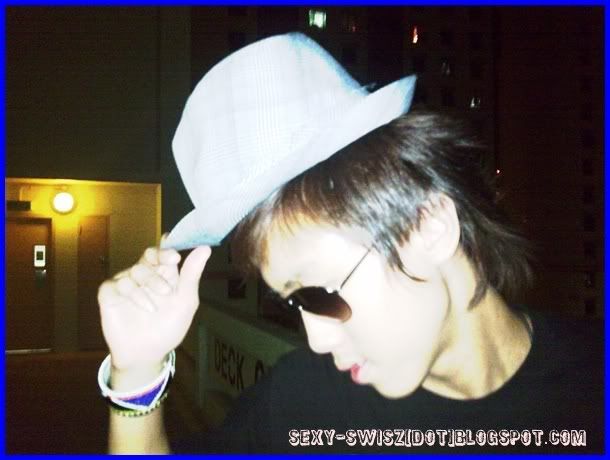 Picture 3
Lastly, I would love to end off this FIRST POST OF THE YEAR with 3 favourite pictures!
Why?
Picture 1: I love my hair
Picture 2: Trying to act cool
Picture 3: Mission i-m-possible!
I had a great laugh looking @ picture 3....
every heard of
wang sha ye feng
?
I think from the way we pose, it resemble those 2 characters in the past. HAHA!
Have fun viewing!
Reminders:
Please vote for me
Not sure how? Click this link and rate my blog from 1 to 10!
http://www.sgfriends.net/modules.php?name=MS_TopSites&file=in&id=954
And
Give me some comments about my post.
Tag me only if needed too (: