Having the feeling of welcoming year 2009?
Going countdown?
Afraid that the places are very
cramped & packed
?
Thats what I'm feeling now.
uh-oh
Heard that places that are hosting the countdown will need to pay :O
But its ok lor just bear with it :)
Shall see later..
Meanwhile..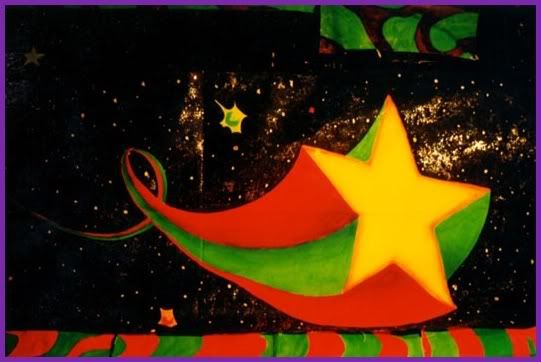 May this star bless you guys with good luck in the following years (:
&
Dont forget this "cute" little dog.
Being abit sensitive, this dog will guard your house & bring you good luck & wear off EVIL.
(although he looked abit ... erm... retard you know? )
haha
Alright!
Happy new year guys
I'm blogging my last time in year 2008!
woohoo
SEE YOU GUYS NEXT YEAR!