Announcment:
"
13th January 2009
will be the most confirm date of receiving our O' level results"
Do Spread
-]
:D
[-
Firstly,
I'm very stunned when I came across a drunken malay guy lying on the ground of the MRT
Without hesitation, the very next day(Today) I decided to send this report to STOMP.sg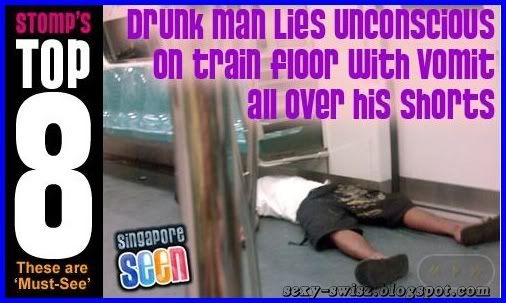 This is what I wrote to Stomp:
"""
On the night of 3th January 2009; 11.30pm, my friends and I was going home by MRT when we encounter this awful scene by a particular man who was drunk!
When we entered the MRT at Jurong East Station, we didnt know that there was such a "man" lying flat on the floor in the MRT so we sat on the sit more or less close to him ( he was lying on the ground so we cant see him as we have to bend down)

But it was the beer smell which brought closer attention to us. Everyone in the train was looking very stunned as they does not know what to do with him.
As you can see in the picture, around him there was simply NO ONE because everyone was avoiding him. The smell was very stink!
Vomits all over his shorts could be seen clearly in the picture.
I told my friend that maybe this could be the last train & perhaps the train would be traveling back to where it should be parked.
So if this guy were to be sleeping in the MRT till the next morning, and if the train operates the very next day without checking if everyone leaves the MRT the day before, it will just frighten new passengers!!
And people will misunderstood it as " dead man in train" & not " drunken man in train" anymore!
I really feel that singaporeans should lend a helping hand in future, maybe not by pulling him out of the train, but should at least inform the MRT personnel immediately & not wait till it arrived TILL BOON LAY!
"""
I apologize for my broken english
Hopefully they would help me to amend my grammars & stuffs.
P/s: I know some dislike stomp. But no nasty comment ok?
So lets wait for stomp's reply to me & do visit www.stomp.sg to give that post comments or you can comment here! (:
I feel veri disgusted! eeewk.
Do you?
.
.
.
Darren & Alyfie have bought 2 similar guitars from peninsula
I wished I have the patience to play a guitar!
but too bad.. i dont quite like music because i cant stand loud & noisy songs..
Even how persistent my bro wants me to play a guitar with him, I rejected.
sometimes all I could do is to stand by his room, hearing him playing those loud & noisy songs! ugh.
Playing guitar really do cost TONS of cash.
You need to learn proper way of playing by going to music school, buy a guitar, maintain the guitar ( oil, strings ), auto tuner, AMP, wires, guitar bag& more stuffs when you are better.
Perhaps for me is like wasting money. Depends on different people (:
This is their guitar! (:
.
.
.
Happy birthday to "EN EN" Delphinna's sister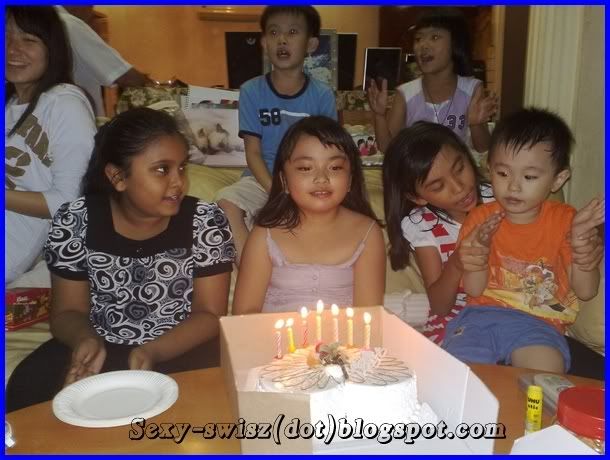 Birthday girl (: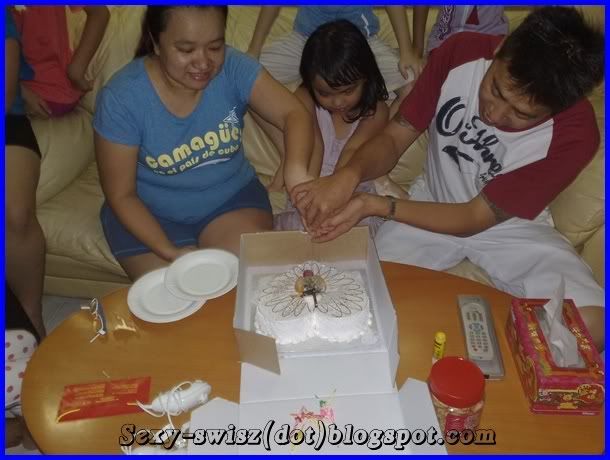 One big happy family (:
hohos!
OMG! I am helping this BOSS to massage his thigh!
He seemed so shuang lorr...
& I have to work like a servant.
ugh
Afterwhich we played wii at her house.
&
"I cant imagine I lose to a girl while playing wii ( Boxing) "
gosh. lols.... playing boxing game, I won sebas that tanker.. but i lost to Lyn.
*sign*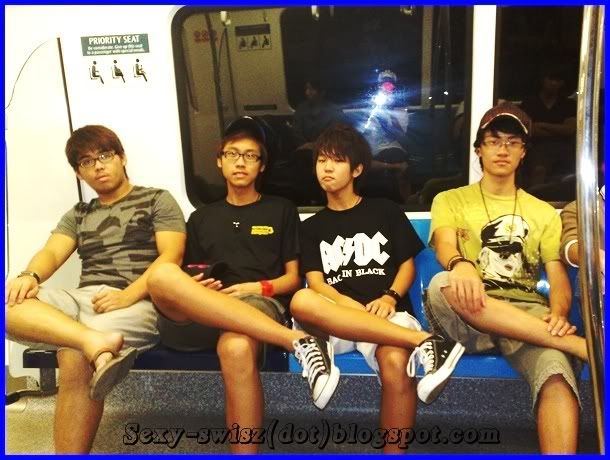 Brothers-in-arm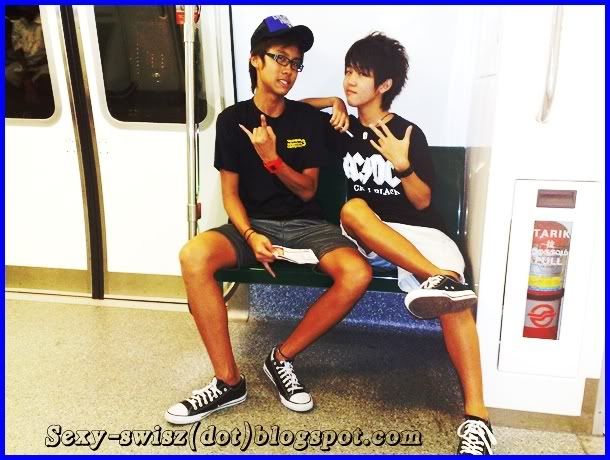 I've got my new cap!
Its purple top
I really enjoy my day in Delp's house... ( Only the MRT incident)
But when I got up the next morning & flip the papers,
I discovered shocking news!!!
.
.
.
.
Netizens mourn Blogger's death!
This picture is taken directly from her blog
@ http://www.shandysim.blogspot.com
Some of you might have seen her on news.
Despite being very sick & weak in the hospital, she still update her blog with all her heart.
Guess she loves blogging like you & me but its really a pity when she left us after a cancer battle.
Although I do not know her, but I am very touched by her story & the way she expressed her thoughts & description when she undergo chemotherapy all this while.....
I recounted randomly from her posts:
She mentioned that her body is so weak & she is in a pain after chemotherapy.
Although she was in pain & was very weak to update her blog she updated till oct 2008 & her brother took over since october on behalf of her reported the news.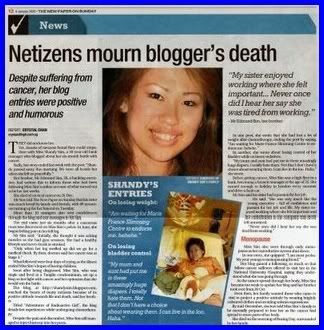 How I wished that I have known her blog earlier so that I could read her blog daily to understand more about her condition!
UHH! Till she left us, only then it was reported on newspaper, then I know. Its like too late?
Nevertheless, I still hope her family is doing fine now & her as well.
This type of feeling really stinks!
As we all know its really hard to accept close kins leaving us.
Its HER now!
She inspired me more in BLOGGING since today!
God bless you shandy (: