Hello everybody!
Yesterday morning, I was dragging my feet all the way to the temple to pray lor
I'm very tired but still have to wake up super early..
I dont believe in any religion, but for the seek of grandma, I have to go to the temple like few times in a year!!
* sniffs*
I came across these
" wonderful words"
hung on the walls of the temple
They are chinese characters
See if you know how to read them (:
Cos my mum dont even know that too!
She says that it seemed to be like ancient Chinese words :O
For me, when I look at these characters, i saw...
2 eyes, 1 mouth, a human body shape & blah blah...
It resemble a human being for me :O
( sry for poor quality of pics as i have to sharpen/brighten/bloom the pictures becos original pictures were very DARK& Dirty )
.
.
MY TREAT
yah yah!
I already mentioned it in my previous entry
But kinda wasted! we didnt go Malaysia to eat.
All blames the bad traffic -.-
WTF man!
So we ended up in
Novena
" Long xia huo hai xian"
( In mandarin)
To translate directly, is called
"Lobster live seafood"
( English )
I dont know if I translated correctly... but then again, I hope I'm correct la. hehe
Okay lets kick off with the pictures below!
Too many varities... so mum have trouble picking the food...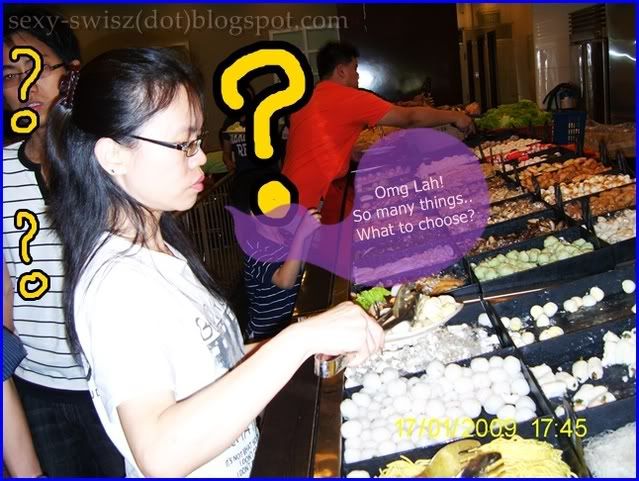 ArLah!
So she just anyhow grab whichever food comes infront of her!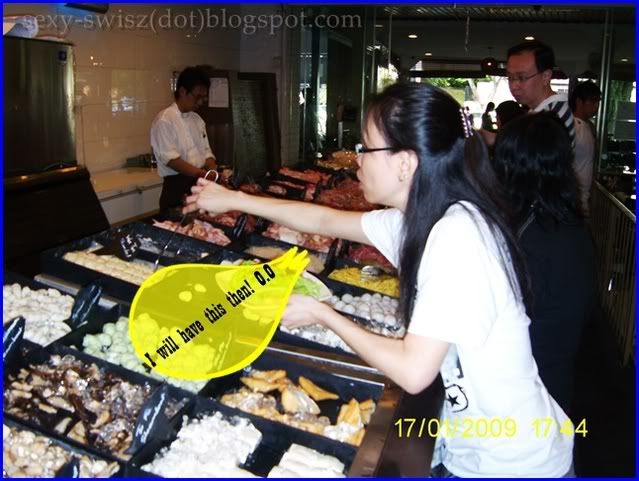 Not my mum grab the food alone...
My GRANDMA also do the same thing too! :D
Mum Grab raw food for steamboat, then grandma grabs fried food...
Since both took the food, I shall just sit down & enjoy larr..
Look! I'm just relaxing & eating continuously...
eh! now then I realised I'm not the only person who is relaxing..
My Brother is also relaxing -.-
All we do is to eat :D
P/s:
The seafood is really god damn fresh! (:
Mussle...
Yummy ..
They are nice.......
BUT THEY STINK MY BREATH!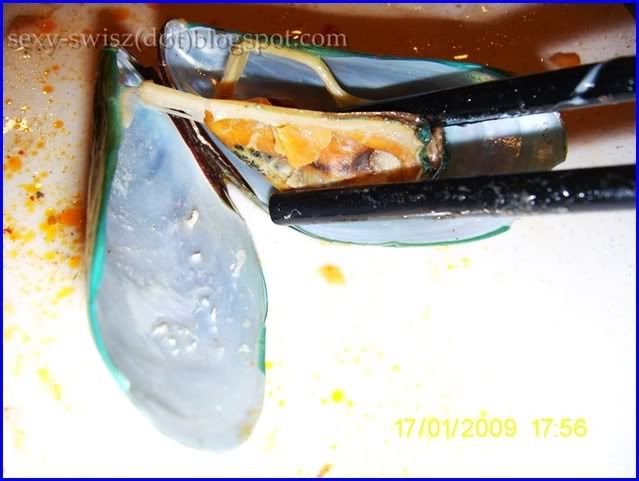 After seafood, I'm craving for fishballs & meatballs!
Ah-HAR!
I just hooked on to a fishball...
I attack the fishball simply by just stuffing it into my mouth with one bite!
muhahhahaa
2 fishballs floating in the air!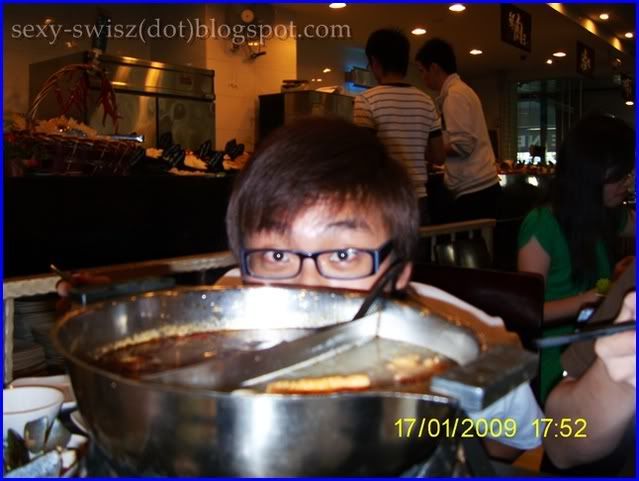 Oh my GODDDDDDDDDDD!
look.. with piping hot soup, my mum scoop & hit onto my nose!
O.O
Guess wats my reaction?
Actually is nothing lor..
cos the fact is...
It didnt hit my face
The picture is bluffing you guys.
haha!
( Nevermind, continue with my story... Take it as the lader hit onto my face)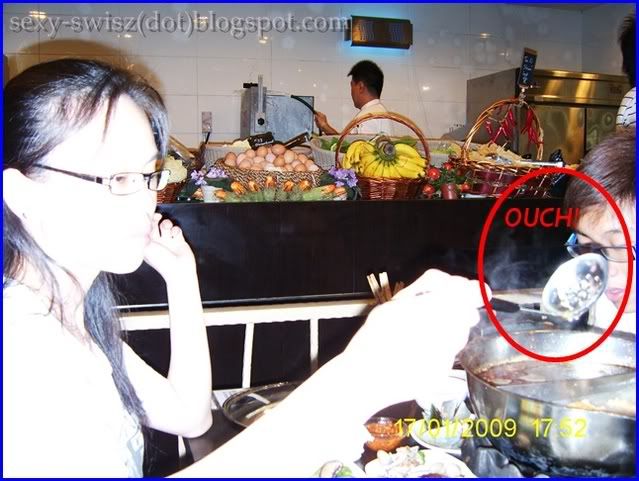 So I went
a bit insane!
I treated food as a small piece of dirt..
... & look how it goes..
Then I see these seafood on the table...
Tiger prawn & crabs on top ( DEAD)
While normal prawns below ( ALIVE )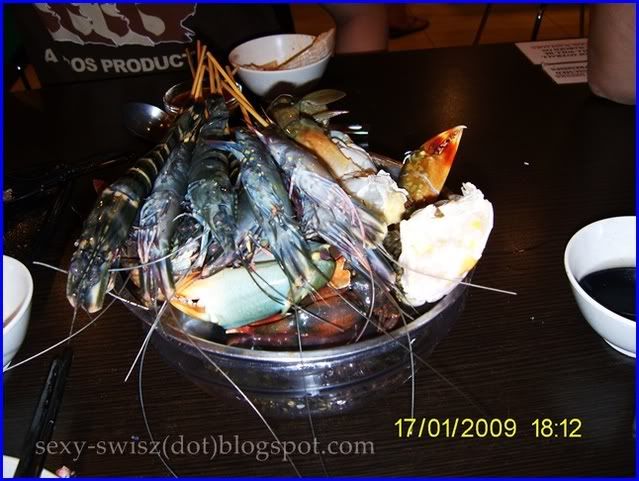 The live prawns is very nice to play with leh...
They will Jump out of the bowl..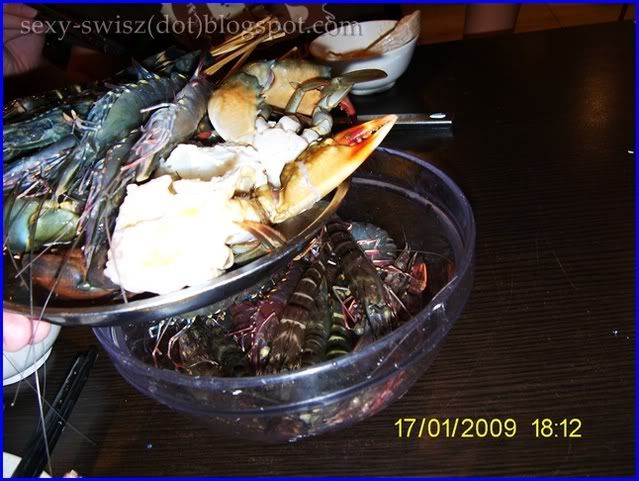 So I attack my prawn with soaking it in the deep hot soup!!!
hohohoh...
Family reunion?
:O
Look @ my brother.
Wow .
He is so engrossed with eating..
We came to the live seafood restaurant leh..
But then .. he is craving for the small little chick ..
see how funny he was?
( Joke)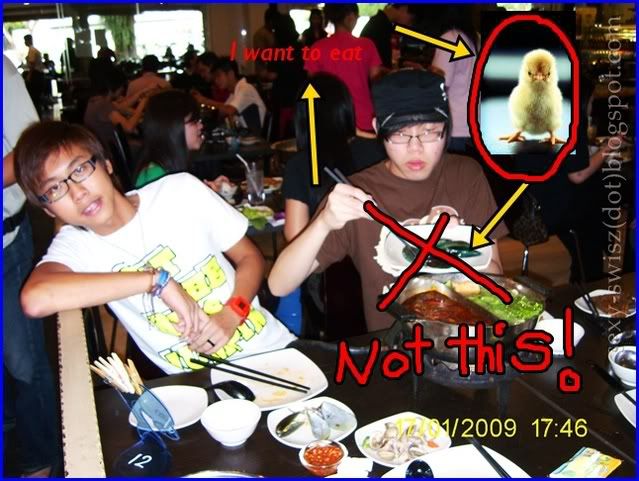 My parents (: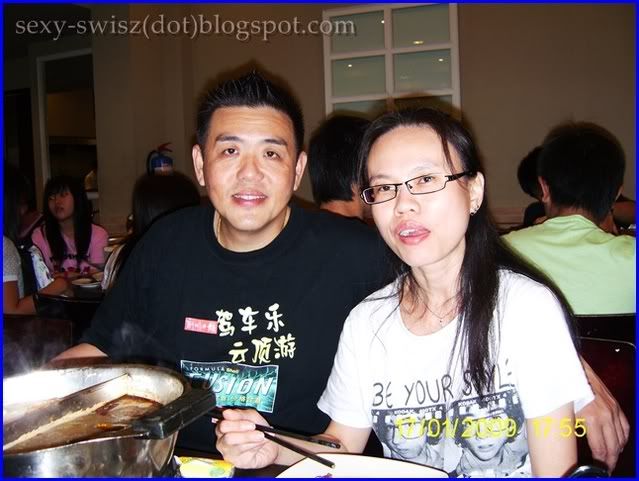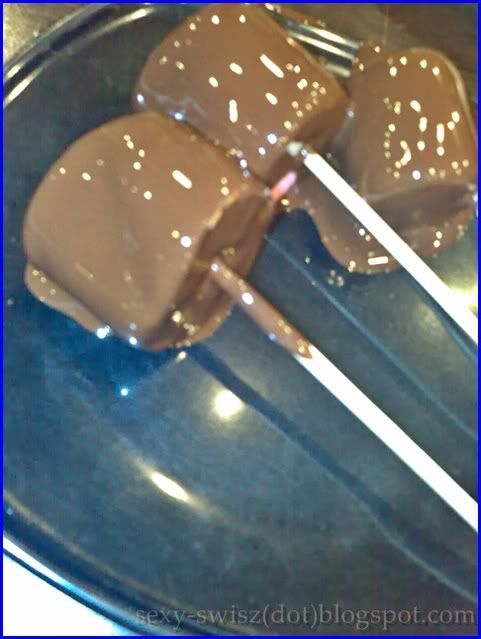 Lastly, I will end off with this picture.
Chocolate mashmellows :D
Bye!