Hello everyone!
Previous entry I ended a little bit short
Kind of rushing off that type dont you think so?
Because I went off to get something....
Something nice & sweeeeet (:
Know why I'm so happy today?
Guess
Guess
Guess
Guess lehh!
Okay okay... let me tell you...
I have
Finally...
Bought
My CAMERA!!!!
camera leh! BIG deal can?...
Why No One is clapping for me? -.-
( Crystal clear ; NO PIMPLE xD)
I say I have bought my camera le right???
Okay, I'm just being a little hyper for now. So I'm testing out cold jokes which made none laugh.
Fine lor.. I admit my jokes are stupid enough to make some people feel fustrated.
*giggles*
BUT
Do bear with me for awhile I really want to share with you guys how sharp image can my camera produce. Oh yes, The brand that I have bought is Canon Digital LXUS 801S
So from now onwards,
NO MORE BLUR IMAGE FOR ME!
I can finally let my Handphone's camera rest for the moment, meanwhile this canon camera will have to complete the job!
Lets review...
Very fine image right?
No choice but you have to say yes with me..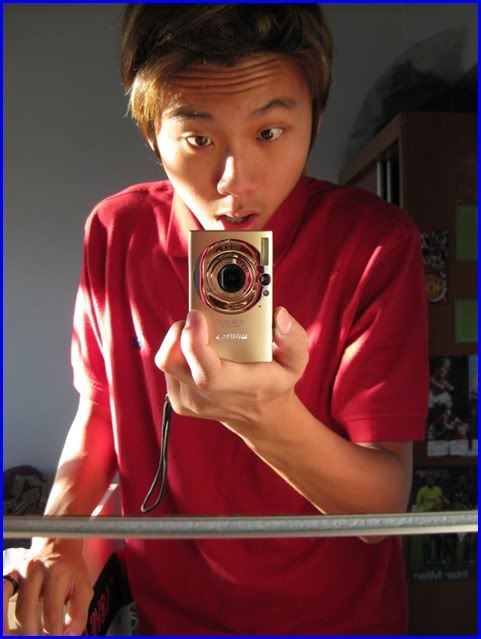 My goodies for buying the camera..
8GB memory card...
Tripod stand...
Card reader...
Battery..
( All standard one)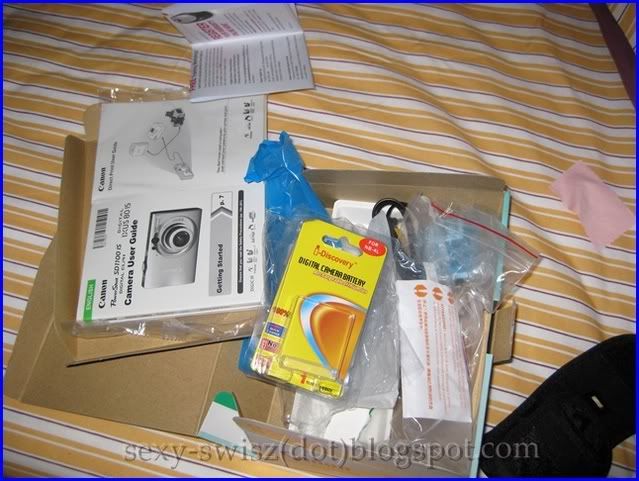 I got beige colour
Unique & nice...
P/s:
I beg to differ, silver are not very nice for me... they are kind of like very very common .. so beige is still looking handsome to suit my liking...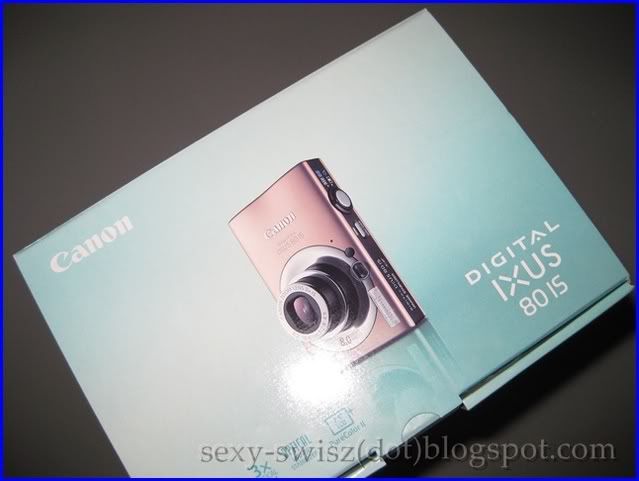 My wonderful sideburn ONLY IN PICTURES.
But real life, it really shows the opposite.
Dont put too much hope in it.
I have given up in my hair now...
I dont know what to style...
Just very irritating when comes to make my hair. Z.z
& today i just wear a headband on it.
( For your info, every picture i'm wearing a headband on my head )
LOL! _o_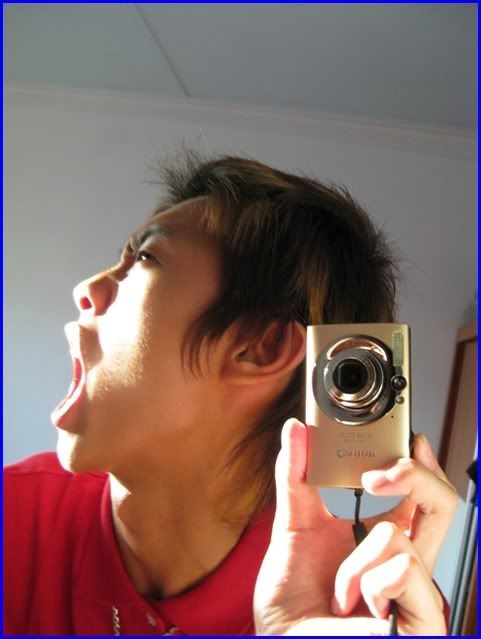 The salesman told me that there is an anti-shake function in my camera..
Trying very hard to pursude me, salesman told me that " you shake how hard also the same, picture very SHARP leh... get one la... very good... see, the image still very nice right after shaking; he shakes & showed me)
Yes i did saw him shake yet picture still so clear!
BUT why cant I do that too?
But whenever I tried to shake & take my photo, it will still be blur.
LOOK!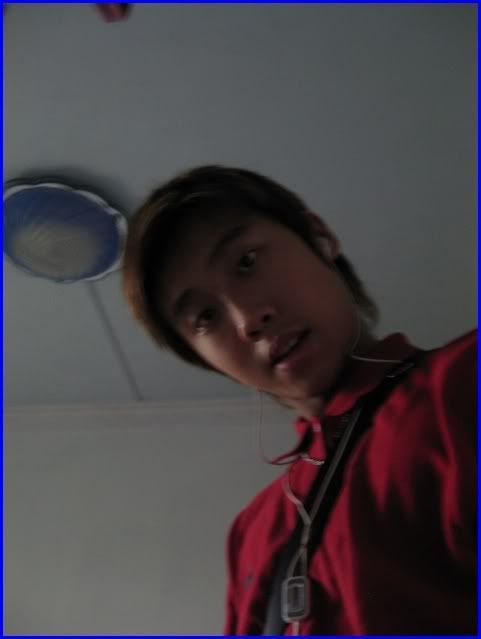 Saw that?
No difference from my hp camera..
Obviously different because I shook it by purpose.
But again still, its still preeety sweet to have my new wife!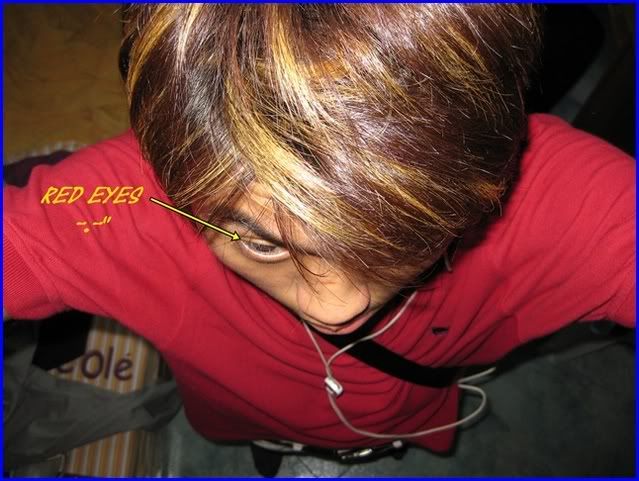 Alright I'm tired.
I dont know why i'm always very tired.. you can see my yawning every 20 sec ...
yar -.- I noticed it long ago myself.. but i cant help but to yawn.... Yawnning makes me look younger & healthier i guess so.

Tags Reply:



Reader:

yes I will. you are?

Yawen:

Hey. I got r4 16 pts :D

Wendy:

hahahaaa Cos i got lots of pictures to be loaded ma..

Queeness:

heys! Thanks ! Tag often .. haha

Cheryl:

I'm taking care now. haha

Berlian

a: hehe ! shave? hell nope. lols.. I wont shave ard. yarr hannah montana is super cool!

Jasmine:

vincent work there? @ novena ar? novena there fresh..

Fazila:

oh i see. i mean alyfie sis too. councillor oso. haha, cheryl last time oso

Franky:

got zharbor right?? hahaha all have the same reason for going there.

Loong:

nice right?? hahaaaaa...... got ppl BBQ for u leh

Meng Huat:

Dont spam so many people blog leh. -.- who are you.

Vivian:

its $20.80 per person ;D

Shyan:

I'm taking business course :DD hahaa