DAMN!
I have never met anyone that
cheapskate
before! UGGghhH!
.
.
I have lost my slippers! OH bloody hell.
I was wondering..... My white slippers that is very cheap was being stolen.
In addition, the slipper I wore was tearing apart soon & the friction has worn out;
I intend to change it in a couples of days or weeks until it has fully tear..
.
.
BUT;;;
There's still so many
cheapskate dudes
out there trying to steal it.
Well, i guess that was my beauty of my "run down slippers". *giggles
I have a quotation for that dude/babe, "
Have FUN with that slippers
" Lol
omgOMG!
***
***
Here are some previews of myself.
I'm trying to take some shots of my
" purple fringe"
HAHAAA! But i couldnt pose a nice shot! ;x
.
.
Thats the best I reckon...
(",)
***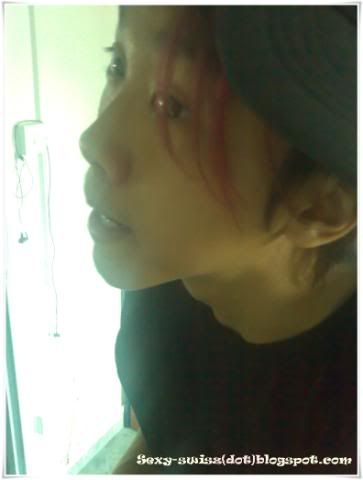 ***
So, hows my fringe man? did it drop colour?
I think it has turn from purple to a little reddish colour..
hehe!
Remember I cut "botak" few months back? my godly fringe grew damn fast!
*better believe me *
Oh my,... If you really did believe, i will..........
;D
***
***
Let us take a closer look at our super model below *MIKE*
went tanning with him mid-afternoon..
The sun was rather stubbon !
and now I became a malay or mayb indian now.. Laughhhh!
***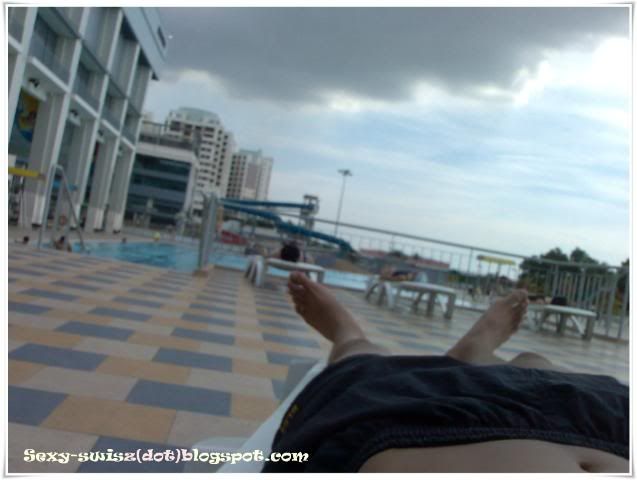 Toasting in process.........
Choice 1: Malay
Choice 2: Indian
Choice 3: African
Choice 4: NONE (:
I'm choice 4.. hahahhaaha
I'm Over-Cooked!. Rah!
See my tan? Theres a little difference..
Yip!!
We went Jurong West Stadium for tanning..
I dont deny the fact that the pool is damn small la. =,=
Last, LETS play!!
Hehe... (;
Work starts tomorrow! 8.30am - 5.30pm.
O.o
No more playing & enjoying animore.
*yawns*~