Aches all over.....
Slowly, I'm getting used to my office job.. "SCANNING documents"
Been doing that since tuesday and its from 8.30am to 5.30pm..
Its kinda repeating most of the work..
*
*
eg, take the documents from the box, sort, den scan into the computer, see if the documents are properly scanned
(no dog EARS; means: folded edge)
Dog ears? what a cute name for a paper.. haha
*
*
P/s:
The AIR-con is TOO cold for me :S
I'm freezing & I guess I'm bringing my sweater tomorrow :D
Pictures Pictures!
***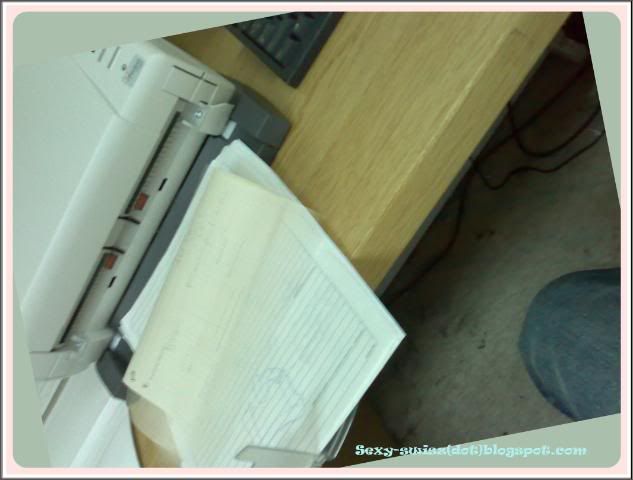 *
*
This is my scanner! Been with me all day long ;)
But it suck sometimes!
It made me so ~Pek Cek~ as sometimes the scanner caused my document to be totally
DELETE!
& I have to re-scan everything again! Ffs..
*
*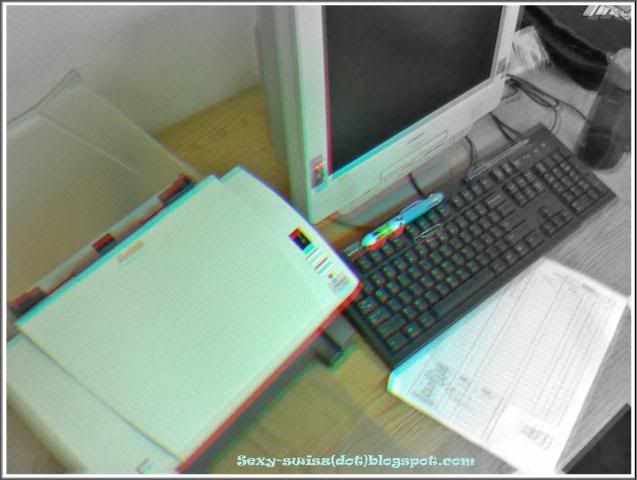 *
*
My wonderful messy table!
(The best part is not yet to be shown ;D hehe )
I'm bored when working!
Someone entertain me will be good!
*
*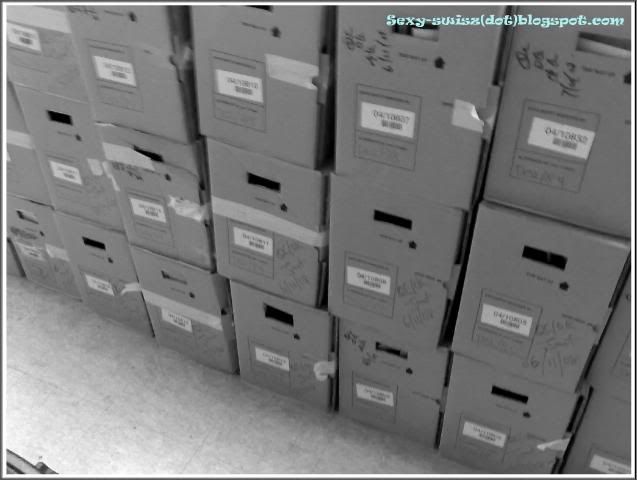 My work LOAD!!!!!!!!!!!!!!!!!
Its a never ending scanning job..
hahaha...
Tell u guys something,
I'm on my MP3 all day long while working.
I'm in a air-con room all day long.
No one gives me stress while working.
How SHIOK!
*
*
I enjoy looking at babes! (but theres none; perhaps 1? or 2.. Aww)
BOooOHOoOO!!!
*
*
I will be back for more post in a few days!