At last the nomination for
SGFriends
has open & I have summited my blog oredi.
I have been waiting since I started this blog.
P/s:
Some might have been wondering whether if I'm a new blogger or not.
My answer to you is... I'm not (:
I started blogging in the July 2006...
This blog link is newly created on
5th Nov 2008
. I have no Archive cos I dont intend to expose out my history.. So let november 2008 be the new history for me. Thats all I have to say & have fun viewing! Rawwhh!...
You guys can observe around that I have added a Nomination button right on top of my Tagbox & at the very end of every post...
Do vote for me please! :D
***
**
**
***
Purple tops makes me high!
This was what my colleagues & me wore that to work ToDAY!
They are the supporter of my blog.. Purple is cool (: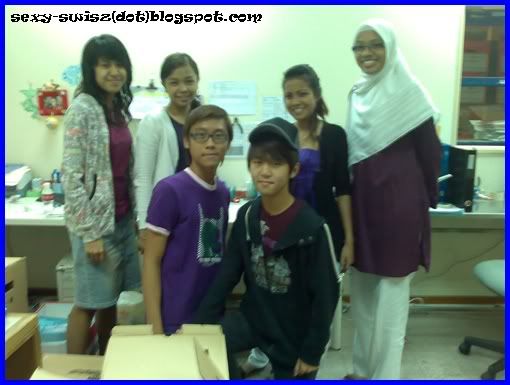 Seriously, i simply think that we look great when we wore the same colour tees! :)
ahhh ! Mike & I is the only guy in the office & the rest are the ladies!
(Finding their facebook currently)
Fizah & Yanti is a bully!!!
Keep bullying us! hahaaaa
"
Merry
Christmas
on behalf of Boss, Kenneth which is not in town" says Manager Jaslyn ...
By handling a bar of
TOBLERONE
to us...
I should comment him as a very nice guy... despite away for a holiday, he still have the heart to pass us a christmas gift! very good...
BUT THEN
..................
..........................
...................................
At times, I really hate them... because we dont get a half day off Even when it is during CHRISTMAS EVE! *sign*
What thing good is, we get to go home at around 3.30PM W/O transport -.-
Better still, we are working in TUAS & its hard to get home
ASAP
for celebration
Continued from Post 18 DECEMBER 2008
I mentioned that I wanted to take more pictures!
This time round, Mike & me really did hold on to our courage & went even deeper to the dark alley!
Move on
& see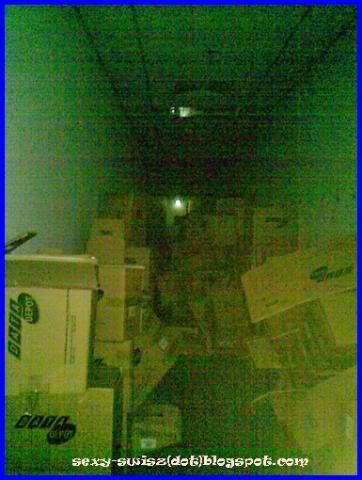 This is the 2nd dark alley.. thats deep inside.. all cartons & stuffs over the place
I can even post in that eerie place :O
Left hand side: I went there without Lights on. Its damn dark
You can hardly see my head.. very misty...
Right hand side: I happen to feel that theres switch & I switched it ON!. so can have a clearer view.. Theres a hidden dooor at the back... ( get clearer view at the next pic)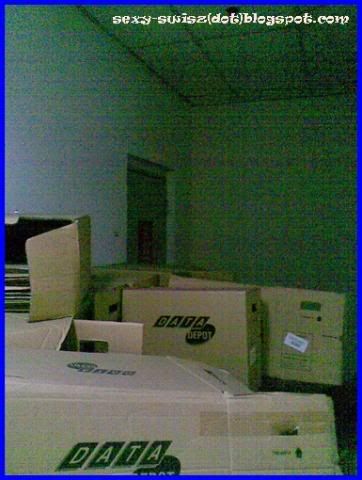 THERE! Thats the hidden door by the cartons...
We cant get close as its all covered up by cartons!
&
we can barely walked around there..
Thats me @ the 2nd dark alley..
Lights are turned on this time round...
Not as scary as before...
But HEY!, I could hardly breathe at that place..
My mind just went spinning around cos I lackeed of oxygen...
*Arks*! that sucks... its an enclose area thats why...
What does this picture looks like?
Dirty minds think alike
Clean minds think alike
And I belongs to the Clean minds team (:
So its a................................
:D
Tardarr*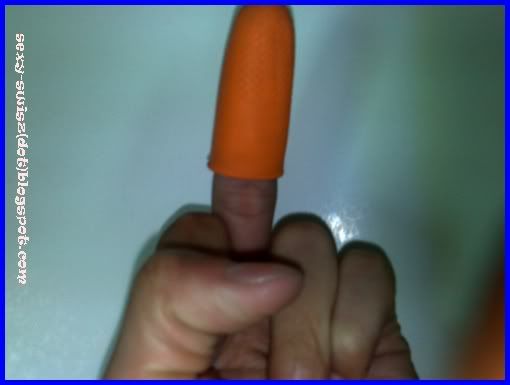 This is called a "finger coat" ...
I called it "finger condom" for short
Rubber friction thingy to ease flipping papers easily..
So,
What are you thinking of that rubber thing HUH?...
**
**
**
Christmas is reaching VERy veryy Soon!
I'm wishing all of you..
Happy
Merry
Christmas!
&
A Happy New Year in advamce (:
So whats your Christmas wishes?...
This is my wish
&&
I want to eat these!!!!!
I'm Hungry! UGHHS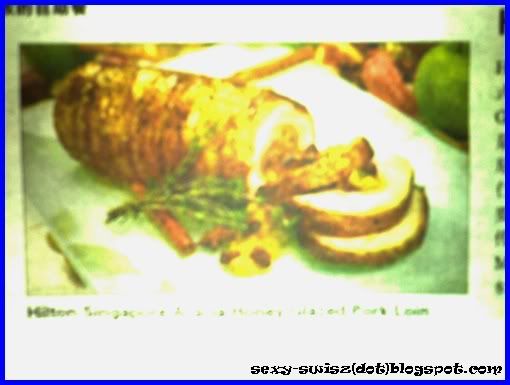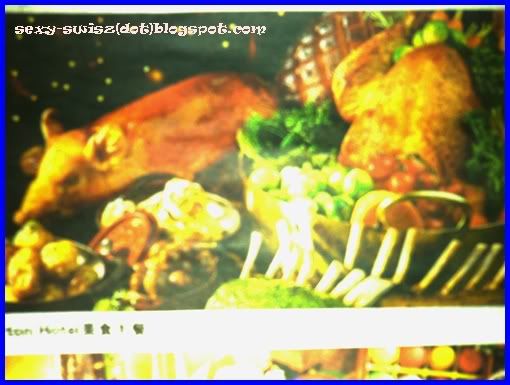 I have borrowed this Disc from brenda...
Looks like I'm bringing this to the chalet to watch it!
Looks like scarry
LOR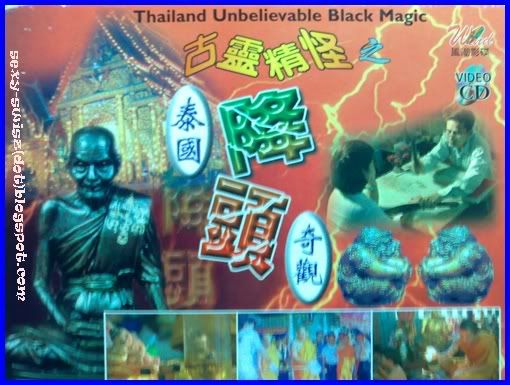 This disc is from my colleague;
yanti...
She says this is scary.. Should check it out when I'm free..
There is
- Pontianah
- Hantu TEH TEH
- Pochong
( my spelling sucks sorry about it)
Looks like I'm bring both discs to chalet tomorrow!
Wahaha!
To scare the shit out of them! (: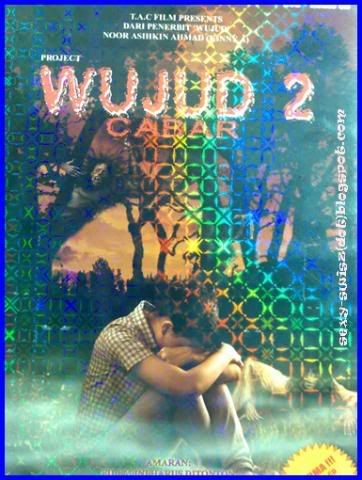 Lastly, bed-time!
Too tired to continue..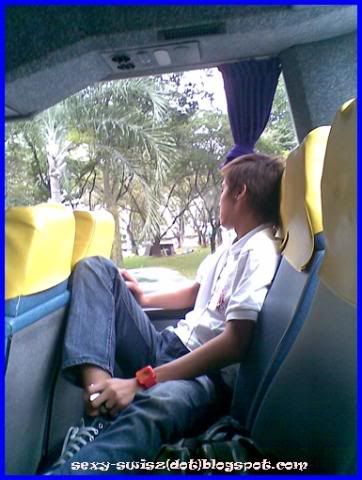 Going to Uncle house for christmas celebration
&
Going to chalet @ Midnight!!
Will update once I'm back.
Bye!
Vote for me ;P