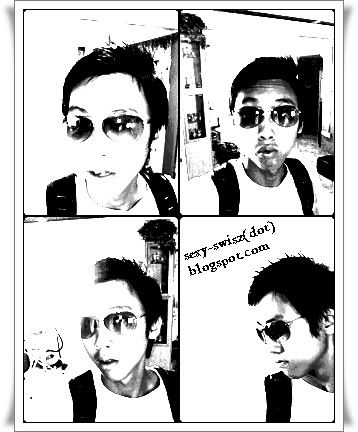 Work's finally here. I'm a new at doing hospitality work.. but I wanna try it.! haha
Went training yesterday.
I felt soooo NOOB!
1st day at Marriot seems so raw to me... BUT, the staffs are friendly. ;D
All i can say that is 2/10 of the staff are FOREIGNS! *bangs*
But the fun thing is, I get to make new friends! Theres people from secondary schools, CHINA, INDIA, Indonesia & Sri Lanka..
Hopefully 2nd day will be great for me! woohoo.. I'm excited to get into real business today..

The Hotel uniform seems so brown-ish... (PS. The Boss's Indian, so was that his idea ? ; Indian loves brown is it?)
I dont know. Dont ask me. hahaaaaaaa............ But he is friendly :)
Here are the Shitty Jobs I gona get it done. (WIPING Glasses)
Seems easy and relax? but its 30mins given and we gotta clean 4 trays of it.
WEALAUU!~.
Training wherre got clean cups!!..
Oh YARRH! aand at the same time, I get to enjoy the JOKES in the ballroom.. wahaha.
Its OCBC Dinner and Dance so its kinda of cool entertainment. xPP
Today's work is from 5PM to 1AM. so i'm trying to get a breathe of these.......
CHAO~ BYEBYE!