Added Tagbox now. TAG ME !!! ~.~
First of all,
I would like to thank everyone for making the graduation night a memorable occasion for me. I really do enjoy everyone accompany yesterday!
Thanks "
SebasTIAN
" for the flowers when I'm up on stage.
.
.
One thing that I have to comment on the food, "$75 we paid isnt worth the food that we ate"
hahaha.. I mean its true, we expected course meal but it ended up with buffet.. RIGHT? :)
I have been up on stage several times.. starting is Speech, Emcee for Appreciation towards Ms Ho, Song, Nomination for Prom King ( advertisment ) , and lastly the voting for Prom King.
Indeed I really dare to went up on stage many times even when I think i have stage fright the day before. Looks like I have overcome that alrd. hoho
.
.
Well, although I didnt win the title "Prom King", but I'm sastified enough that 3 guys was selected from the crowds of over 200 student and I'm one of them. Which means to say I'm position 3/200.
.
.
One person told me this:
Look mel, u know that 10 Tables supported you?
which means to say har, 1 table 10 ppl, 10 table 100 ppl support u sia!. 100 out of 200 means half le leh. so its equally as great as well!
.
.
Thanks Buddy! I'm happy even I was not selected.
Its student's night to enjoy this joyful occasion , not competition or wat-so-eva.
Pictures:
Ms CHUA!
My wonderful Principal of Accounts Teacher for 2 years! (:
hahaa.. If theres any chance in future, Hope to see you again!
Yup..
Some random pictures taken... guys, feel free to grab these pictures.. If its not big enough, let me know. I can send you through MSN!.
Grab it! :D
Random shots with friends at the graduating cohort.
My 2
"wonderful"
NP teacher in charge!!
Woohoo!
Mrs Ramash & Ms Wee...
They led me to greater challenge & gave me opportunities to develop my hidden leadership ability..
Thanks teachers! Hope to see you guys if there are any opportunities in future!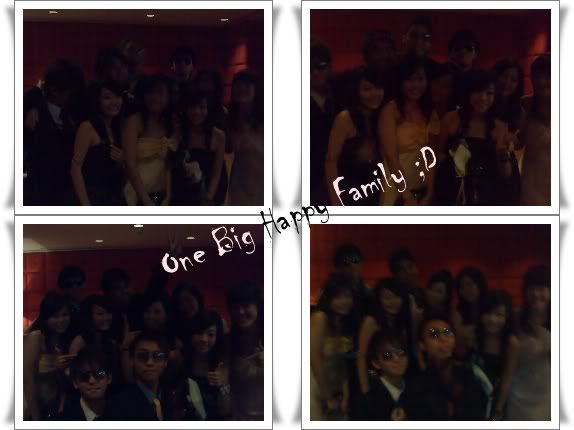 its blur a little.. but this pictures will be glamourous if the background is brighter.
..
..
..
Post will be continued either within 2 days...
Lots of pictures are stucked in my camera's memory card and I'm unable to extract all the photos out. UGHH!
It takes time.. enjoy this post first :)
To be continued..........