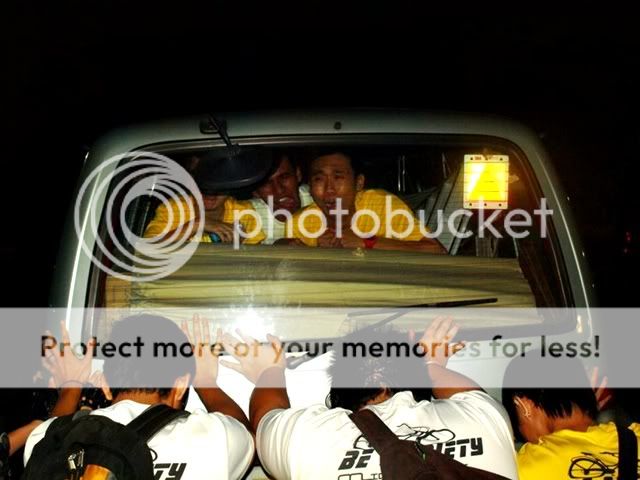 I really couldn't stop laughing at this scene. It seemed like all of us are enjoying this moment...
They actually treated the van like a hearse and push it.. You know you know? .. Like usually when someone passed away and when the coffin is laid inside the van, then the family members would stand behind the van and push the van while the van is travelling at low speed...
THIS IS WHAT WE ARE DOING THAT DAY!
Pretty stupid, yet funny. lol ...