Here the button! Press for me!!
I'm still lacking far far behind from winning, so if you really want me to win, do me a favour, get your friends to vote for me!!
*

Note

: Only unique votes are counted, so you can't vote twice. Do me and yourself this favour to start spreading around asking your friends to vote!!!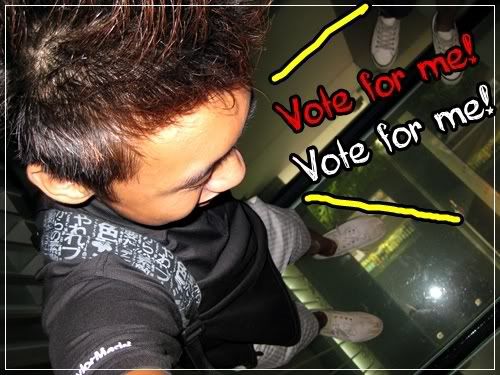 Without everyone's support, I won't be able to reached 300+ for now, I'm halfway there so..
.
.
.
What are you waiting for? (:
Get your friends to vote!