Nuffnang Award Contest Entry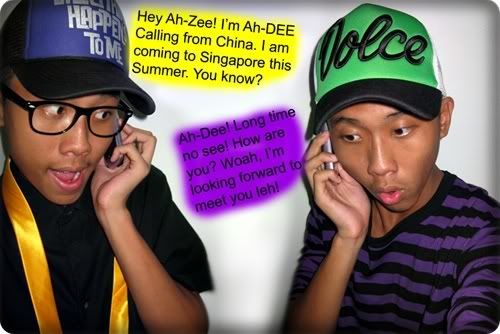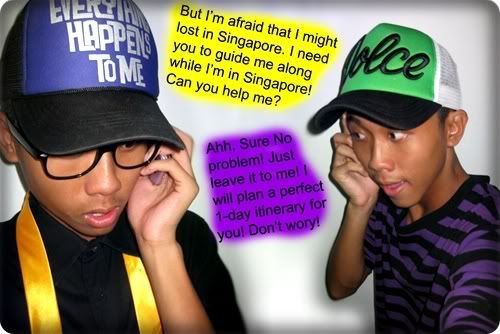 -
" Before I start telling Ah-Dee his holiday plan, I shall tell you all why I think Singapore is the best holiday destination and what I love most about my country. "
-

Most of us are aware that Singapore is a multi-racial country. That's what I love most about Singapore because we don't
discriminate races
unlike other countries.
What do I mean by discriminate eg, More privilege were given to their locals and Lesser privilege were given to foreigners.
(
If you know what I'm talking about , if not flip your social studies textbook to check!
)

Hahahaha!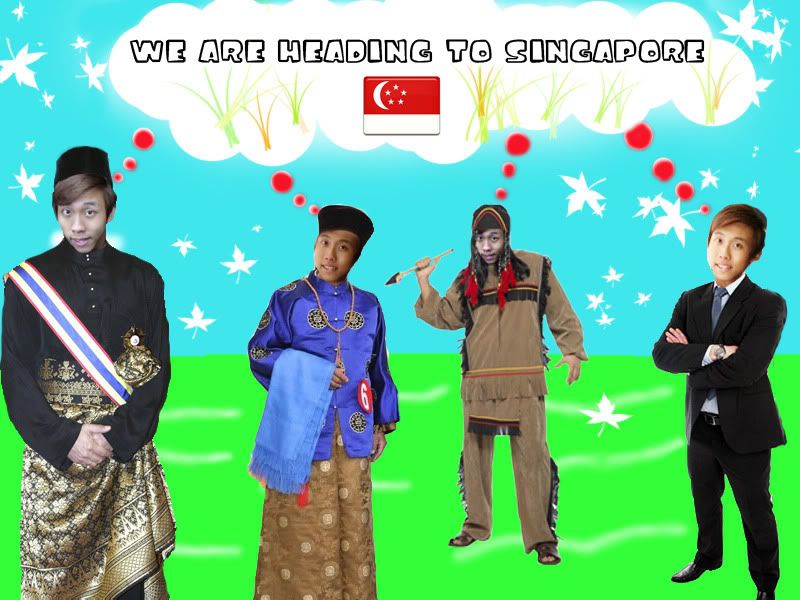 Malay, Chinese, Indian and Eurasian
Another issue that I'm about to say is: Singapore has no
Natural Disaster
!
Yey! I'm so proud to say that I feel extremely safe in Singapore! (Apart from recent Earthquake)
It only happens once in a blue moon, so it's not counted ok!
And

and

and
,
Terrorism
isn't that popular in Singapore too!
We don't go round and see people killing one another right?
Oh yes, obviously I love the food, places, shopping, entertainment in Singapore, read on to find out more because I'm planning to bring Ah-Dee for his tour in Singapore soon.
Therefore Singapore is the best holiday destination!!
-



A perfect 1-day itinerary Plans for Ah-Dee ( My pal from China )
(Click to enlarge image)

The programme list is totally packed, which means to say the day out with Ah-Dee is guarantee to be very eventful!

Confirm it will be eventful because I will be bringing Ah-Dee to many different places in Singapore and even try out our local delights.

Not to worry about transport like Bus, Mrt and Taxi because Ah-Dee will be traveling in Limousine throughout his entire tour in Singapore!

I will be his driver for the day! :)


Activities
Time: 0830-1000 - East Coast Park [ Roller Blading ]
#1
Get your own blades
#2
Wear a proper skating attire
#3
Training in the skating ring
#4
Get ready to skate on your own!
Skating at East Coast Park early in the morning is a form of exercise and if you do not know how to skate, there's training for you in the skating ring with instructors around to guide you before you can actually skate by your own.

Skate all you want because skating in East Coast Park is free!

Just remember to bring your skates okay Ah-Dee?



1000-1200 - Sentosa [ Beach, LUGE & SkyRide ]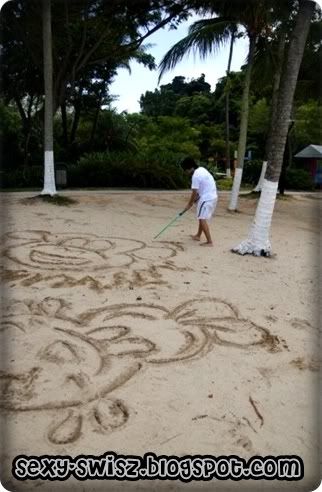 Sentosa is one of Singapore's famous tourist attraction.

You can spent your time on the beach, building sand castle/volleyball/collecting seashells and many more!



If you are not interested to visit the beach, you can visit their underwater world, LUGE, Skyride and many other fun locations in Sentosa!!!

You day will be exciting with those chilling entertainments on the island!

However note that there's entrance fee and some chargers as well! It's not free!

Ahhhhhhhh!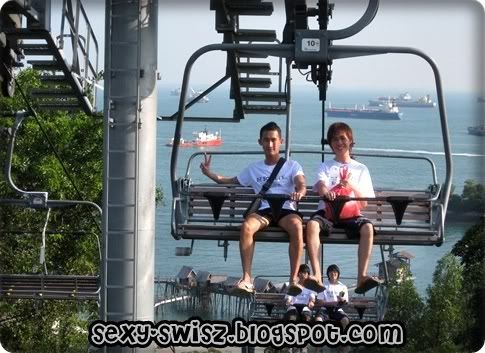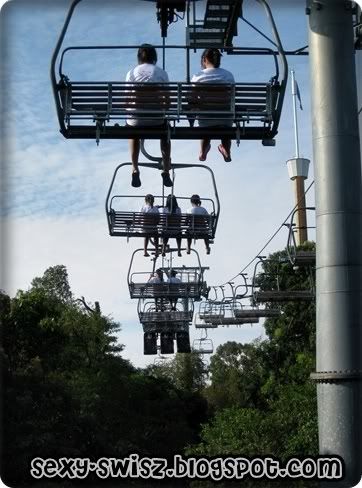 SkyRide!
Time: 1200-1300 - Lunch at Maxwell Market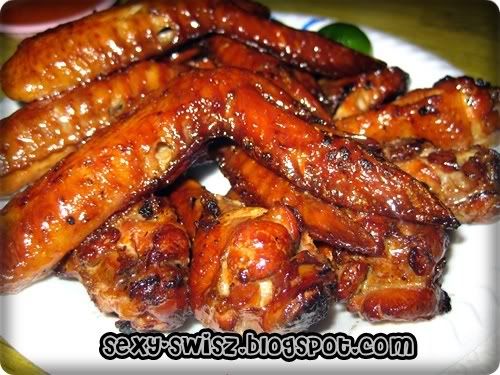 BBQ Chicken Wings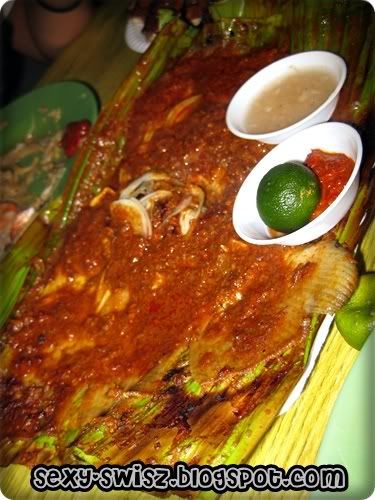 Sting-Ray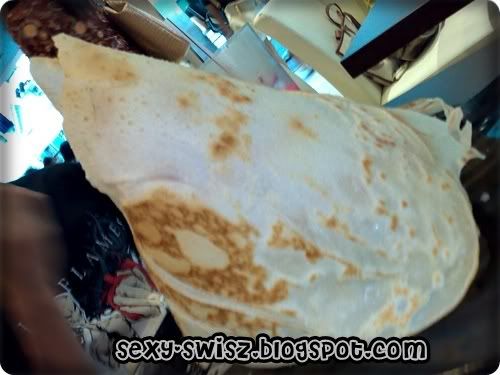 Paper Prata
A mixture of:
Otah/Chicken Wings/Satay/Curry/Rojak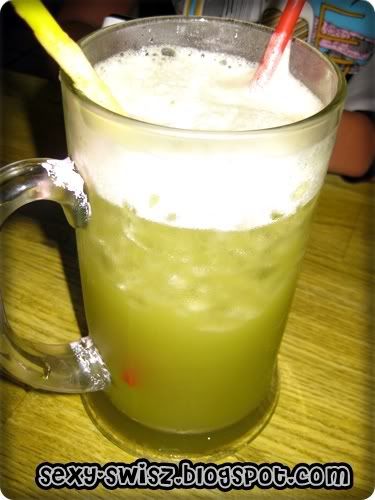 Sugar Cane Juice
Time: 1300-1430 - Visit to Haw Par Villa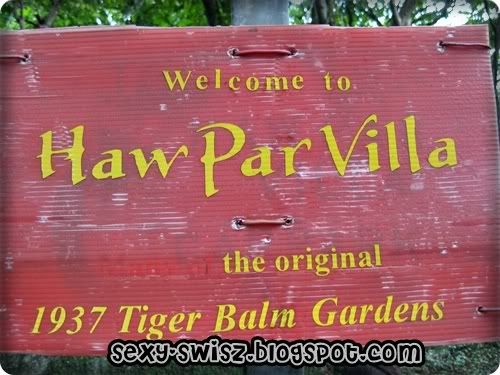 Haw Par Villa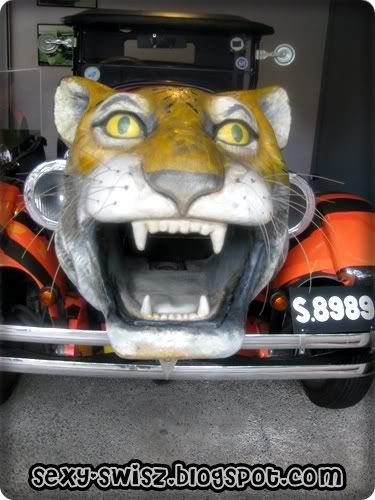 Haw Par Villa is classified to be more of a Chinese heritage and it shows us Chinese believes regarding the aftermath of life & death

The stages of torturing that you will be going through depends on how serious your crime is when you are alive!

Sounds creepy right?

You got to visit Haw Par Villa!



Time: 1430-1600 - Singapore ZOO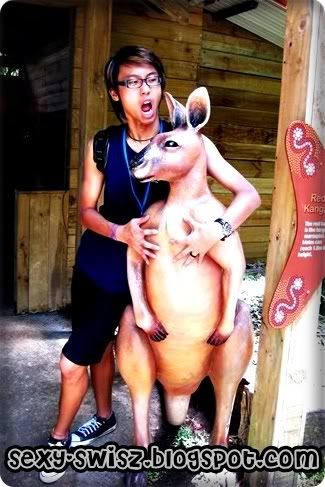 You've got to visit our Singapore Zoo!

After visiting you may be astonished to know that Singapore Zoo has kept and maintained a record for a very high standard of cleanliness.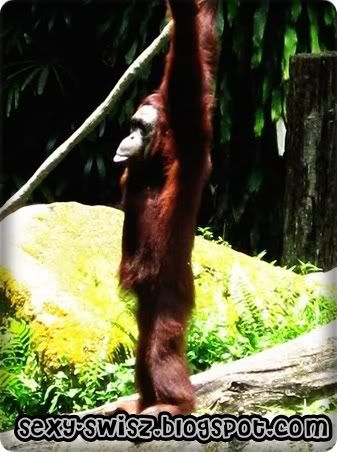 You would love to see one of those! (:
Time: 1600-1630 - Tea-Break [ Apple Strudel/ StarBucks ]
After the trip to Haw Par Villa and Singapore Zoo, I assume that you might be a little hungry.

Therefore I recommend some yummy snacks for you to satisfy your hunger.

Apple Strudel!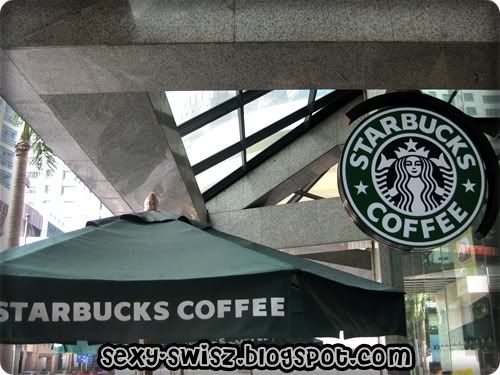 Starbucks!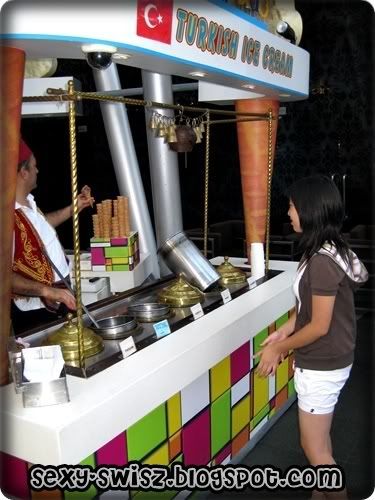 Turkish Ice Cream
Time: 1630-1700 - Bungee Jump Ride @ Clarke Quay
You've got to try out the Bungee Jump in Singapore!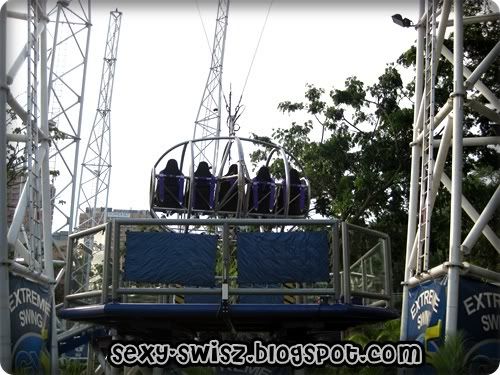 Don't MISS IT!
Time: 1700-1730 - Chinatown Shophouses
Time: 1730-1830 - Hippo Tour / Duck Tour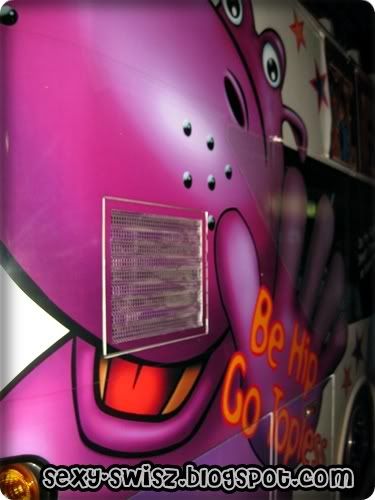 Hippo tour will bring you to tour around the central areas of Singapore eg, Little India, Chinatown, Bugis, Kampong Glam and many more...

The benefits that you will gain after the hippo ride are knowledge about Singapore history, how the street name came about so on and so forth...

Time: 1830-1930 - Dinner at ZamZam [Indian Delights]
Murtabak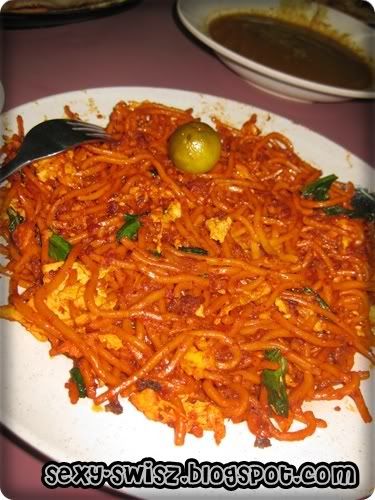 Mee Goreng
Time: 1930-2000 - Singapore Flyer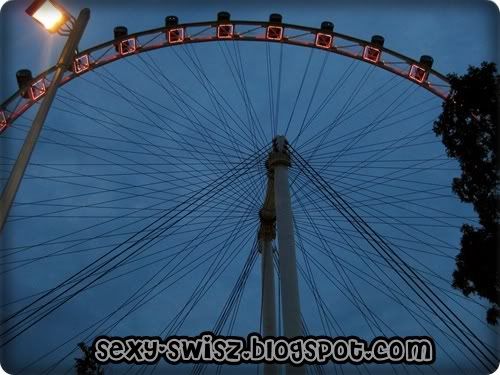 Singapore Flyer - Everyone's Favourite regardless of locals or foreigners!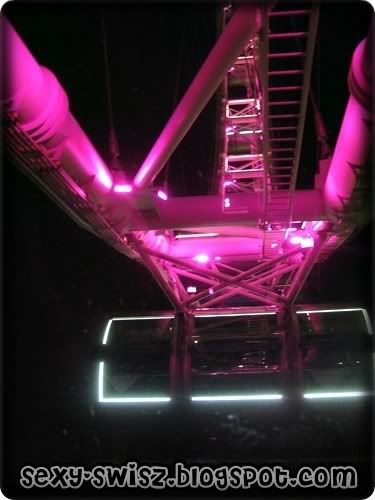 Singapore Flyer is the world's largest observation wheel.

Standing at a stunning height of 165m from the ground.

The Flyer offers panoramic views of the Marina Bay, our island city and beyond of what you expected!

There's also a wide range of shops, restaurants, activities and facilities.

It's really really fun and you MUST NOT miss it! :D



Time: 2000-2200 -Night Safari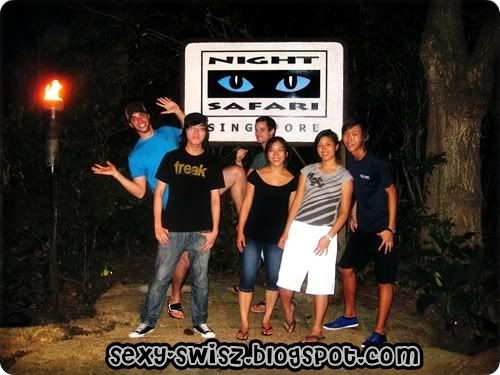 Animals sleeping in the night?
It's totally the opposite of what you are thinking!
Perhaps after the visit to Night Safari, you might even think that Animals are forever awake because they appear Day & Night!!!
Not even a single chance to spare!
Curious? But you have to believe every single words that I mentioned!
M
u
hah
ah
a
!!!!!!!!!!
Time: 2200 - 0300 - Clubbing @ Clarke Quay (Optional)
If you are still hyper and energetic after Night Safari, head over to the clubs at Clarke Quay.

It's the area where the night becomes lively and many things could happened during the night!

However if you are tired, we shall call it a day, therefore I shall say it's Optional!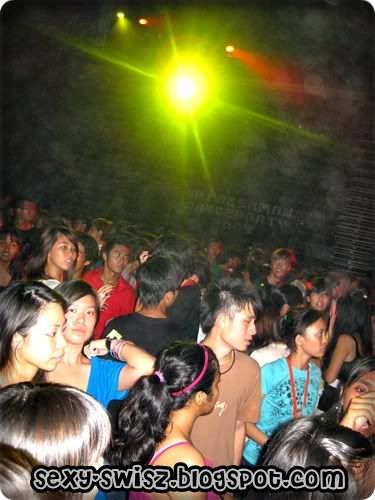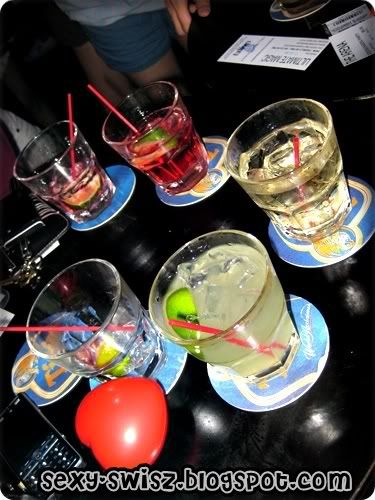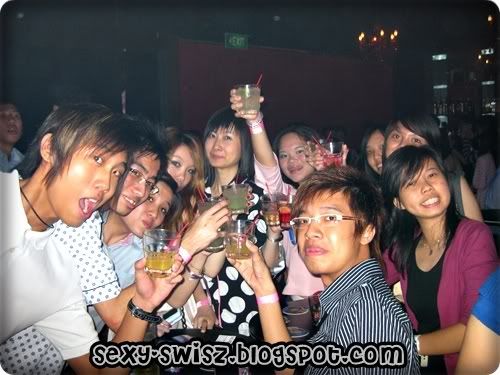 Hahahahahaha!!!
Looking forward for you to visit Singapore SOOOOOOOOOOOON!

"Indulge in the Uniquely Singapore experience"