...my overdue pictures!!!
Hello all!
In this entry, I will be Rojak-ing 4 events together because I don't really have the time to blog about each and individual events.
Will just pick out few pictures
School's starting and I'm currently so called "Preparing for school" already.
My sleeping time for holiday is totally screwed and by the time school starts, I don't think I'm able to survive for long if I continue this way. Hence I'm unscrewing my sleeping habit now.
Of course there are a lot more things for me to blog, however I don't wanna torture you people with long entry! Maybe other time!!! :D
" Picture spamming
+
Word spamming
... "
That's a NONO for sure, I don't love to blog for the sake of updating and I don't love to blog about short post unless I'm really that bored just like the
previous entry
!
What to do when you are not busy; yet trying to act busy???
Do something stupid !!!
.
.
Like this!!!!
Projecting my blog onto the classroom's screen!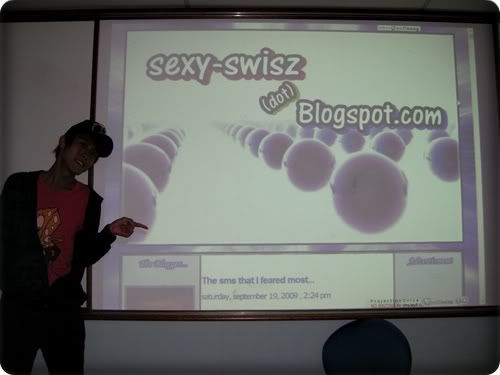 I swear that it's friggin retarded! (:
Ya, I took over the lecturer's position and lecture the whole class about blogging!

Everyone was paying their 100% attention to my lecture and...

None could really imagine that blogging could turn out to be so funnnn!

Ha! Joking~ BOO


Look at my magical hands! Lovely...
Twitter
Not forgetting Twitter as well!!!
I had fun twitting in front of my friends and told them much more about twitter!
If you are following my twitter closely enough, you would have noticed that I've even
Twitpic
a photo of it instantly the moment I took this shot!
P/s:
I wanted to know how old is this picture and when I checked, I'm surprised to know that it has been uploaded for "
21 days ago from site
"
Means 3 weeks ago! Wow! I'm so far back in date...


F1 Rocks Singapore with LG
I'm not a fan of any Chinese vocalist, however since I've got free tickets to go, why not?
Thanks 24Seven for the ticket to Singapore F1 Rocks with LG -
Day 1
at Fort Canning Park
Soda Green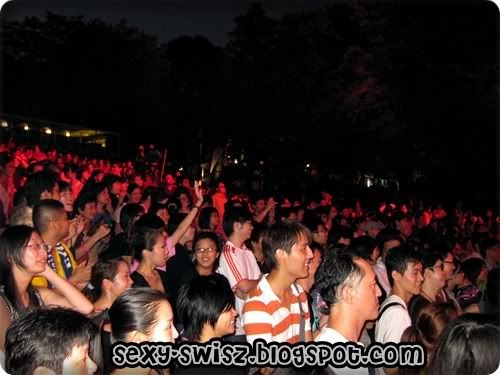 I don't know whether to consider myself lucky or not to be right at the front; near the stage lor!!

I know it's fun and exciting to be right in front of the stage because you get to see your favorite artist but for me I don't really like because I'm squeezing with the rest of those enthusiastic fans and their screams is fucking irritating!

So hot and squeezzzzy, screams and loud musics blasting right into your ear.. EEEE!

Hate the feeling yucks!

Chio! * Eyes rolling out*
HOT! * Eyes popping out*
Soda Green and his crew members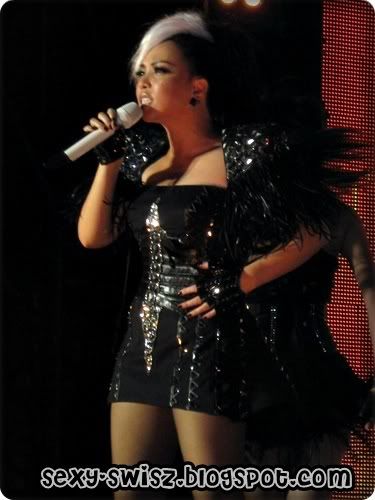 A- Mei - Zhang Hui Mei
Zhang Xue You - Jacky Cheung
Cheryl Ryli's 20th Birthday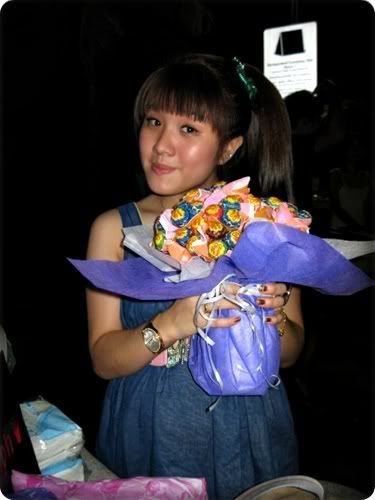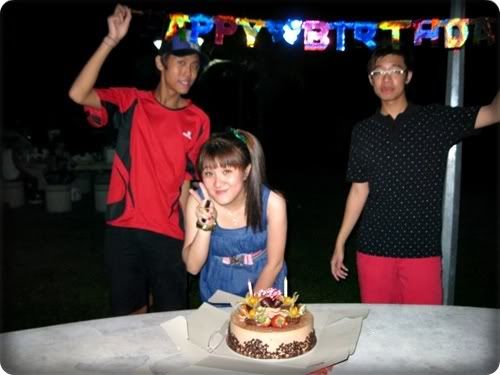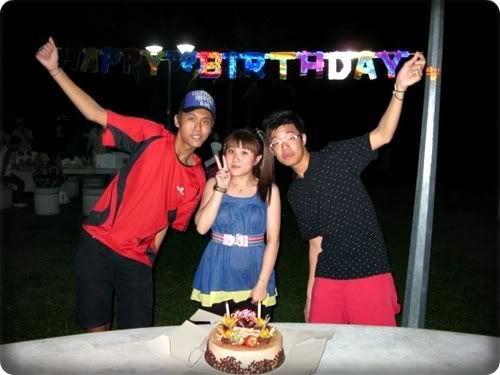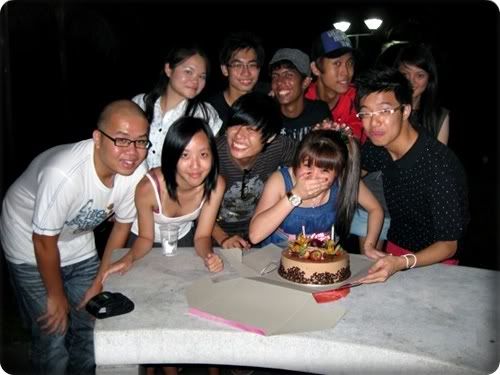 Happy birthday Cheryl! (:

Lantern Festival
Lantern festival this year was great because last year I didn't really celebrated Lantern Festival!!
Was mugging so hard for my O level plus I didn't want any distractions so in the end i kept myself at home 24/7 daily to
study study and study
. Good boy right?
However this year I met up with my lovely secondary school friends ( not many ) and we went to Chinese Garden to play with candles and Lanterns!
Like small kind only!!!!! :D :D :D
We got ourselves 12 packs of candles to play with...
... and we open all packs and mixed the candles together...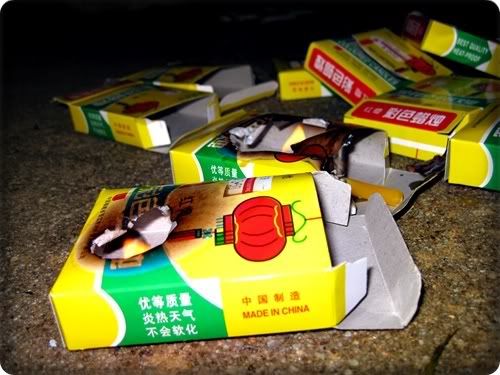 I started to burn those empty boxes first instead of candles...

It's not an easy task to start the fire you know?

It require skills to light up and keep the fire burning!!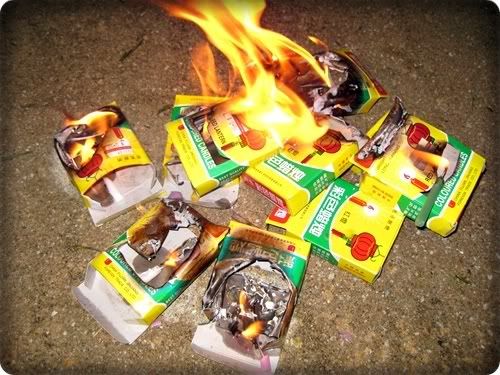 finally........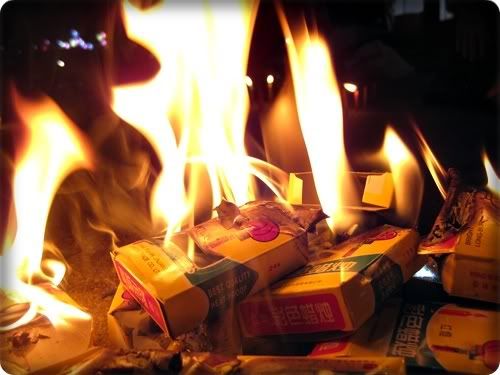 Yay! It's burning!

"Somebody call 911.... Shawty fire burning on the dance floor... WOAH"


Getting more fireeee! I'm determined to burn down the whole garden! Muhaha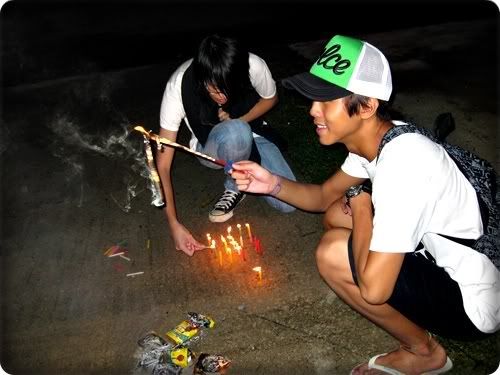 Bah! The stupid wind extinguished my fire! :(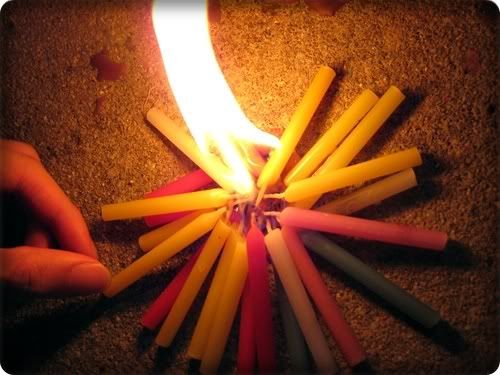 Sebastian & Jing Long started playing with candles and they put lots of candle sticks together and burn...

What they did is to keep adding and adding candles onto the flame and let the wax flow down like a wax stream...

Agreed with Simyee that the feeling of getting "burn" by wax is actually quite shiok...

A little hot, but it's sooooooooo shuang can? :D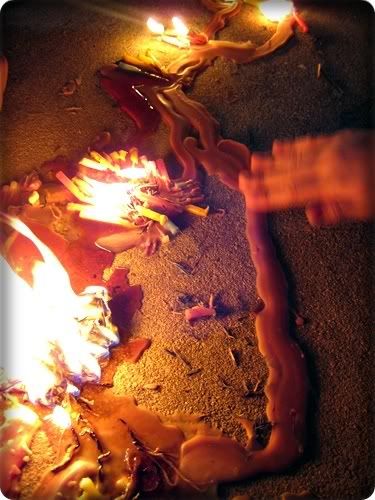 Wax!
Loving them to the max though they can be quite bastard at certain times, you know who you are!

Hoping for more secondary school gatherings with more people!

Pooppppy! :)