"
It's
sin
gap
ore
eee
eeee
flyer
!"
Totally yay-ness* because this trip was fully sponsored by nuffnang!
"My virgin trip to flyer leh!!!"
Ever since flyer operated since last year, I have not been up on the flyer untill yesterday :)
It was boring up on the flyer because there was totally nothing to do!
Every capsule is just an enclose area, all you could do is to admire the scenery.
ADMIRE SCENERY?!
Singapore have meh? More likely the best view is the singapore river and the "construction of Intergrated resort" capture my attention.
So unglam scenery because everything around the flyer is all construction, I could see the soil, cranes, construction sites and more construction!! -.-
360 degree of scenic view? Bullshit lor ! !! !
Mummy was so generous that day! Look what she got for us...
A picture of us!
I was rather shocked that mummy took out a $50 note and told me buy a copy of our photo from the Flyer store and the photo cost
EXPENSIVELY
$18 for one copy !!!!!!!!
So unsual of her to spent so much on just a photograph because by judging from her character, even 10 cents or 20 cents makes a very very BIG difference for her unlike this photograph!
How shocking :P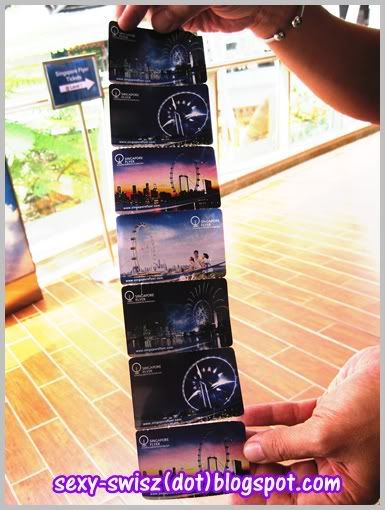 Our 7 tickets
Oh by the way, I was so shocked to see
Valarie
at the Singapore Flyer ticket booth @ Boat Quay, she exchanged the letter to tickets for me! So coincident la!
She told me that SP organized this mini event by distributing the tickets.
Why there is no such thing happening in NP!
Bah
!!
On our way to the Flyer
By right I shouldn't even take picture in this green area because this area is for the staff to take a snapshot of you and sell the photos to you! But I didn't know!

Too bad... :)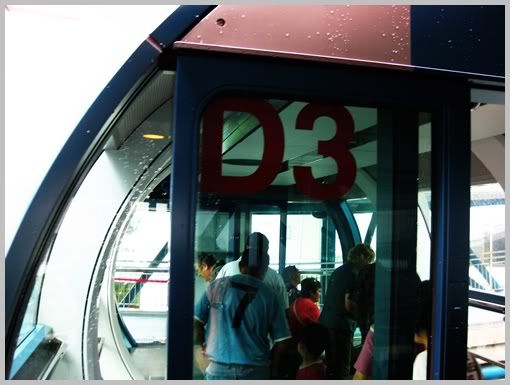 The capsule that I entered... "D3"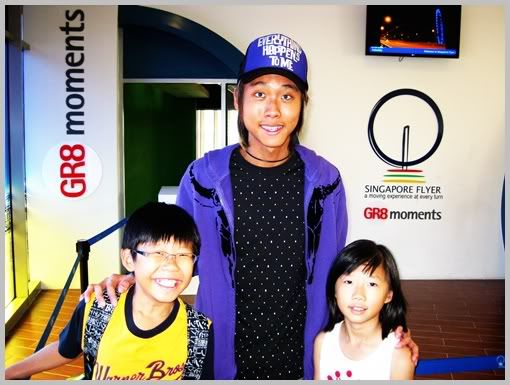 Didi and mei mei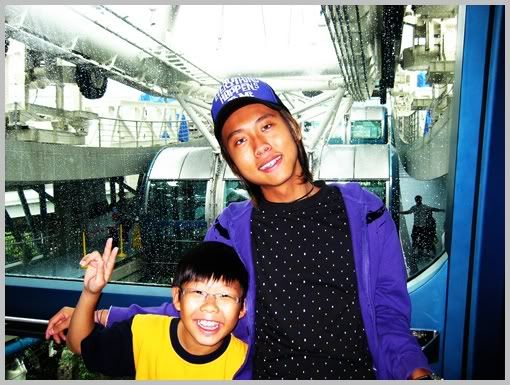 Before setting off towards the sky!
Going higher & higher already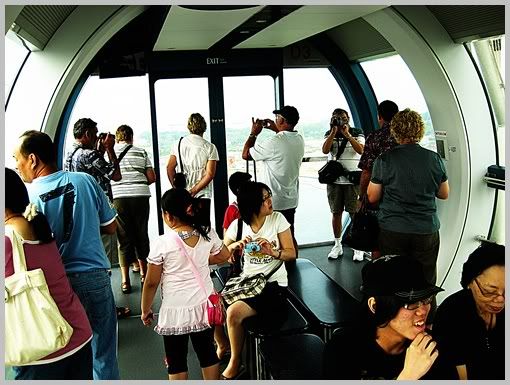 In my capsule... Lots of angmoh
F1 race track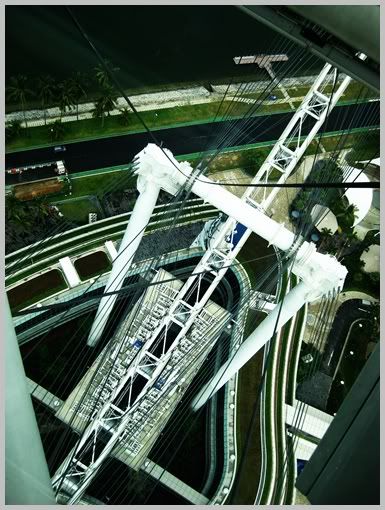 This angle is nice!
Reaching the top soon! * excited *?
Yeees! This is taken at the peak of the flyer!
The moment it reaches the peak, I swing out my camera and took this picture immediately
Somehow you can feel that the view is not very nice actually

Like I said earlier, constructions everywhere!
Maybe few years down the road, the view will be nicer than ever? Who knows :P


I think I'm the tallest! *yay*
It was fun cam-whoring high up in the sky! (: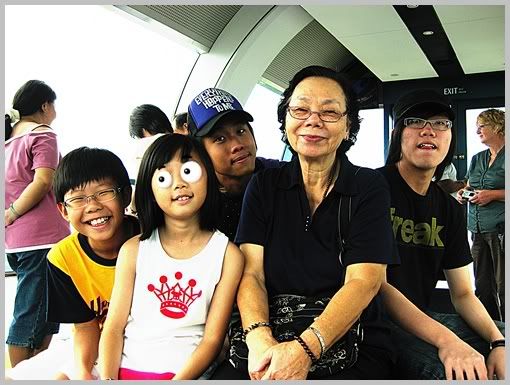 Finally
a photo with my grandma
Why did I mentioned "
finally
"?
Reason was simple:
BECAUSE my grandma was sitting at this position with her arms on her knee for the whole entire journey!!!!!!!!!!!!!!
She was damn afraid to look down nor stand up and look around. Her eyes was close for the entire journey until i beg her to open her eyes just for 1 photo taking then she agreed!
AHhhHHhhh.......
So that's what I called "
Finally
" Actually flyer should reduce the price for elderly for my case, but since it's free I shall let the matter rest. LOL!
Do this resemble love shape?
Double IR in singapore! Do you believe me?
Told ya'll
There is a twin IR. So now do you believe me that Singapore have 2 IR in marina bay? :D

Our Kit Kat Ice creammmm once we reached the ground floor!
I won't go up to flyer anymore because the trip is expensive yet fast!
Nothing much to do up on the flyer except cam-whoring and looking at construction sites.
Hahahahahahaa
Construction site ah?
So many parts of SG that you can see for FREE :P
Just joking, aiyah! Free tickets leh, what to do...
Of course must say it's fun right?
VERY FUN!
-
Boon Lay Sec NPCC POP 2009
Time flies really fast!
I could still remember that 1 year ago, I was still in NPCC and that moment was my batch's passing out parade!
There was like formal passing out parade eg, handing over the drill cane with our white gloves on and we did some formal way of passing the drill cane and matching around in our smart uniform!
But this year, it was a total .....
SHOCKNESS? LOL
There was really a huge difference, there is no formal way of passing out and no drill canes involved. How sad...
nevertheless, I'm so glad that I'm still welcome back by my teacher officers, cadet inspectors and my juniors as a
formal-formal overall in charge/Station Inspector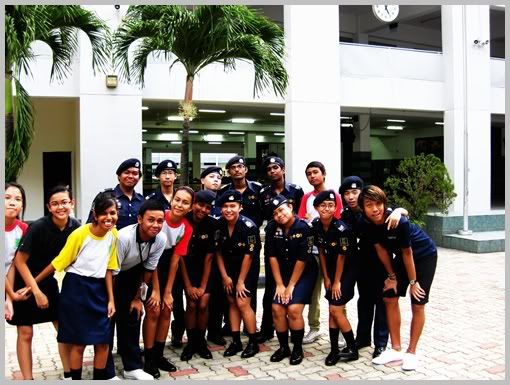 2 years ago, this is the squad that my batch took over as a senior squad, yet now they are passing out already! Time really flies...

and lesser and lesser faces are appearing now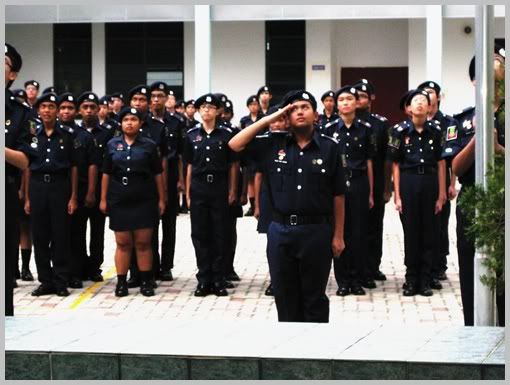 New Overall in-charge! ( Middle )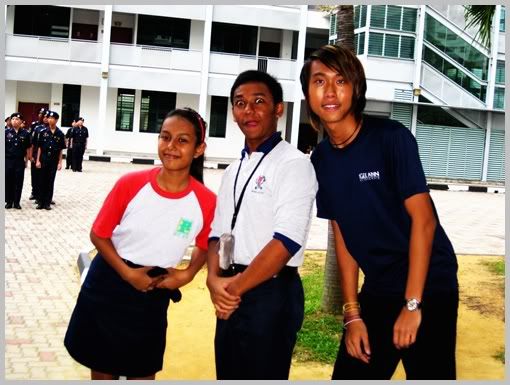 HEHE! (:
POP procedure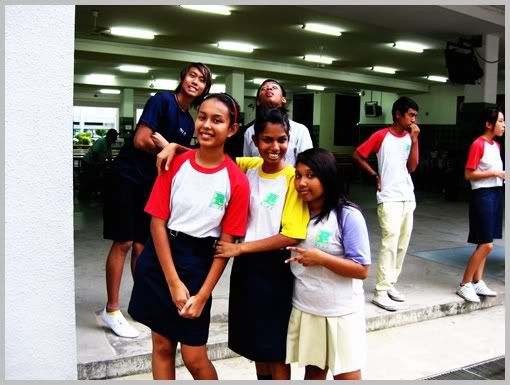 BOOOO! :)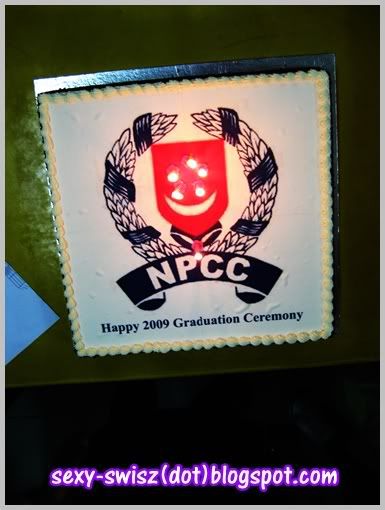 NPCC cake
As usual lah! Every year we bought the same cake over and over again
Got sick and tired of it because the cake appears always the same pattern -.-




-
POOL with Classmates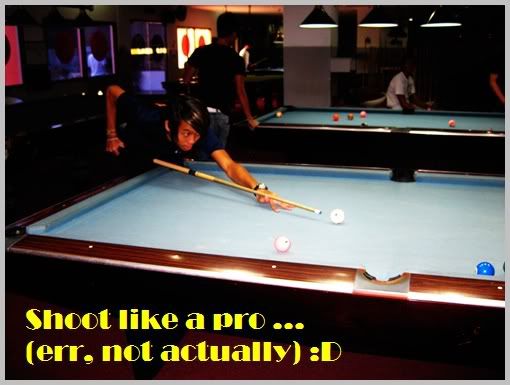 Picture deceives you!!!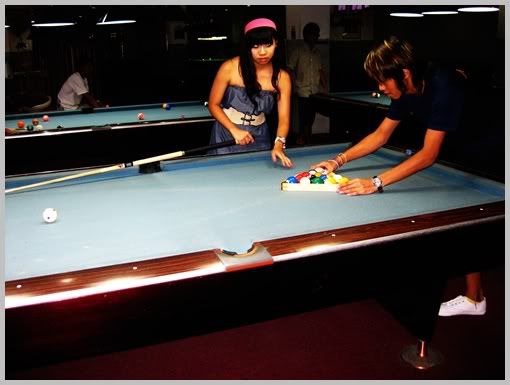 Arranged the balls like a pro, yet not
Picture deceives you again!!! :D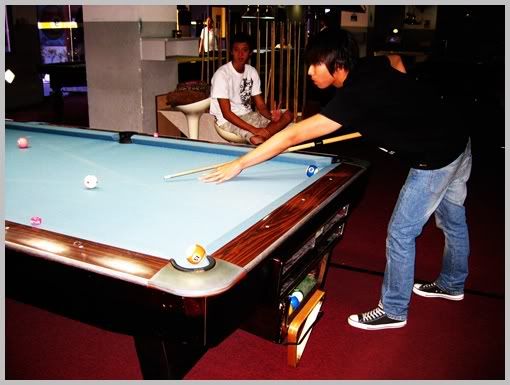 Bryan with his sexy posture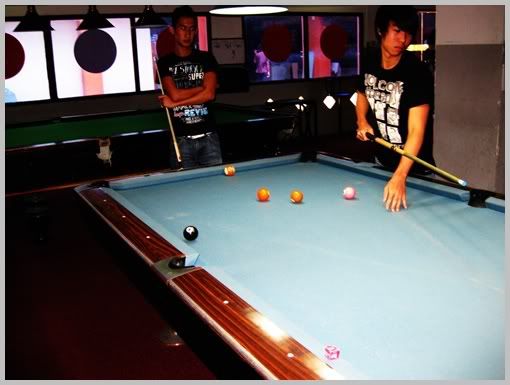 Emmanuel and Bryan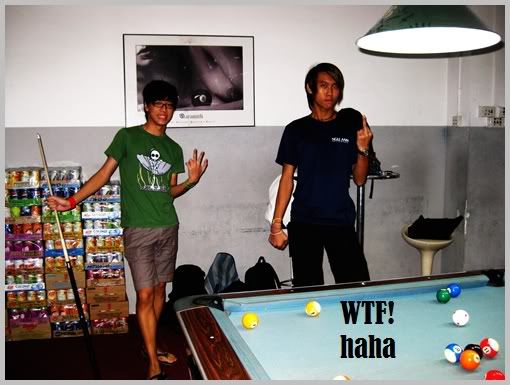 Louis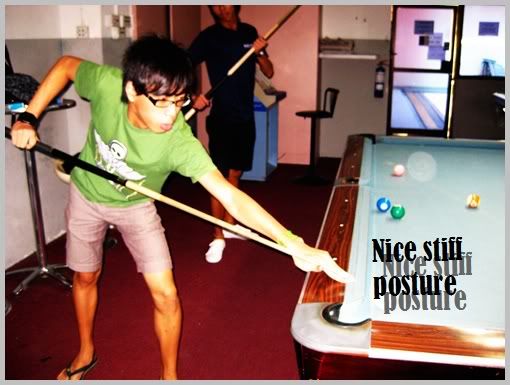 PRO you know?( shall not elaborate further, it makes me laugh like shit )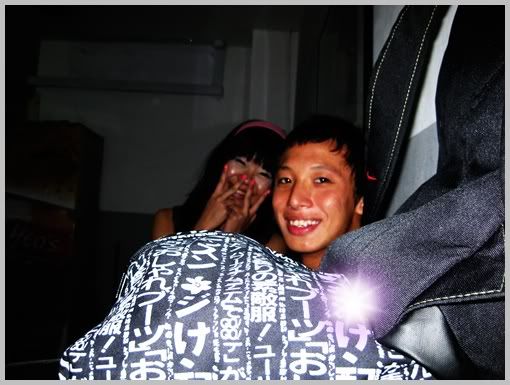 XinEn , Ziyuan
-
1st time visit to Nuffnang office
We ran and ran..
Many days ago, Met up with
Hong Peng
and we went to nuffnang office to collect our tickets
We ran and ran, from different exits of the MRT, we ran from exit to exit until we got to the correct exit! Then we ran from the exit to the office... Can you imagine how tiring is that?
I am carrying my heavy bag and my heavy lappy running from streets to streets
Nuffnang office close at 5.30pm and we reached that place at 5.25pm!!! Just so lucky :)
After that, we went to
KaiZhi
's NAFA graduation:
HP and I took more than 1 hour to reach NAFA because we were lost on the way
Damn funny man!
The dramatic part comes along:
We alighted at bugis and we walk/run to cityhall , then to Penisula, almost to Singapore RIVER, then we walked to SMU, then Calton Hotel, then Bugis street, then to si-ma-lu chinese temple then to NAFA!!!



That's why it took us like an hour plus to get to NAFA! What a joke man :)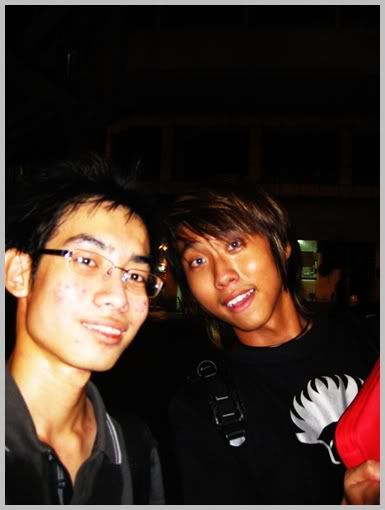 HP
Kaizhi , HP
Look at our shirt! Perspiring badly :x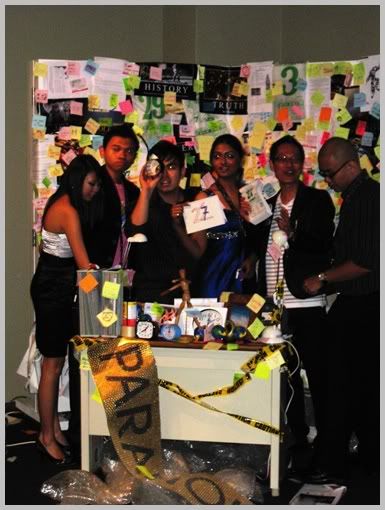 All I know that my leg is damn pain because we have been walking for such a long distance, furthermore I'm wearing shoes without socks!

wonderful ~

Anyway, it's fun walking as I haven't been exercising for such a long time!


Wahahahaha!!!!!