Hello everybody! :)
P/s: My HP's battery has some problem nowdays
It became bloated till like fuck now due to charging! -.- and it won't last long so that's why the battery became flat easily and you can't reach me asap!!! I apologize for that... but i will get it settled quickly :D



Here are 2 overdue pictures of my orientation!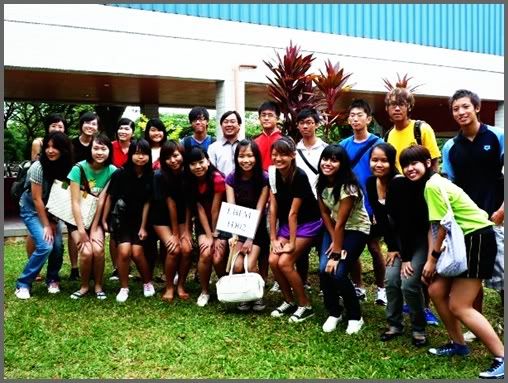 My fellow classmates; 1D02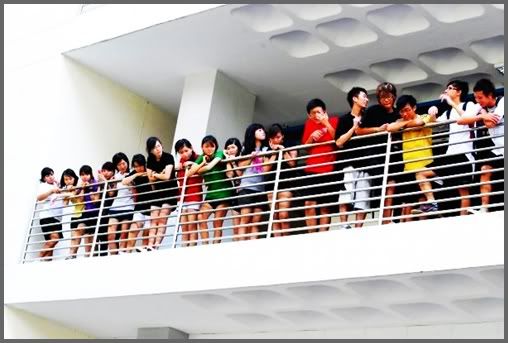 ***
Amunified's (FOC) BBQ @ Chesterville
I should have blogged about this BBQ party last Saturday but somehow due to my laziness, I delayed till now! How wonderful :D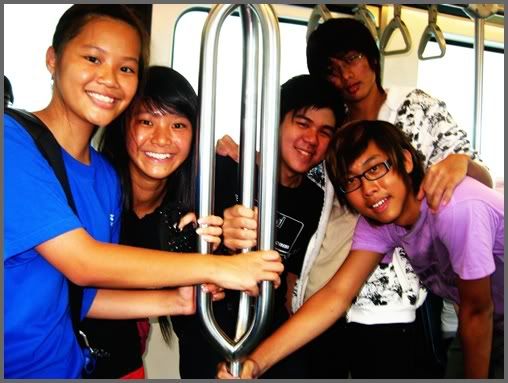 On the way to Junhao's condo...and we cam-whore in the LRT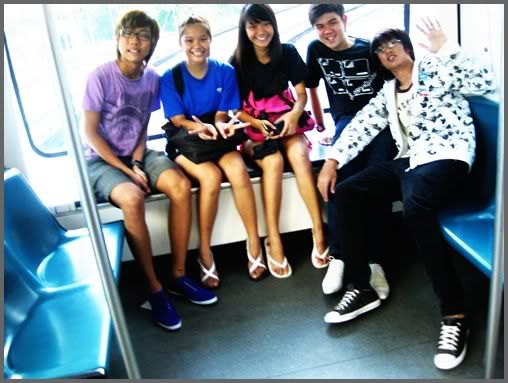 Sorry for the poor quality of picture
BECAUSE

This picture was taken by a bangla who does not know how to aim the camera straight at us before taking the picture =.=

if he aimed higher a little, it will be clearer.

Karaoke sing-along-session!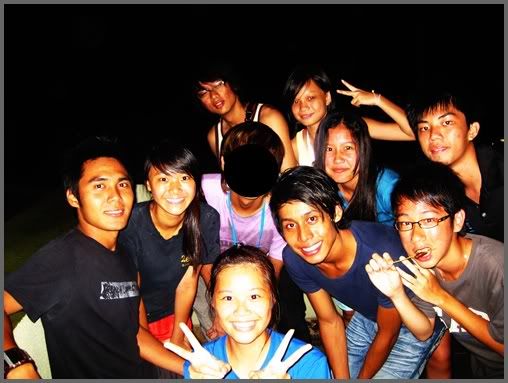 Amun oi!!!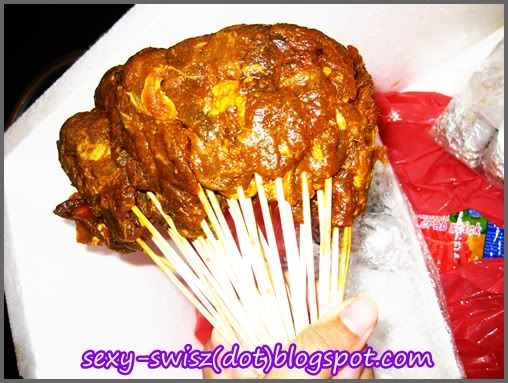 The frozen satay...
Joe took it for a photoshoot...
then...
Jaslyn took it for another photoshoot again...
and she...
place it on the BBQ pit and BBQ lor! :D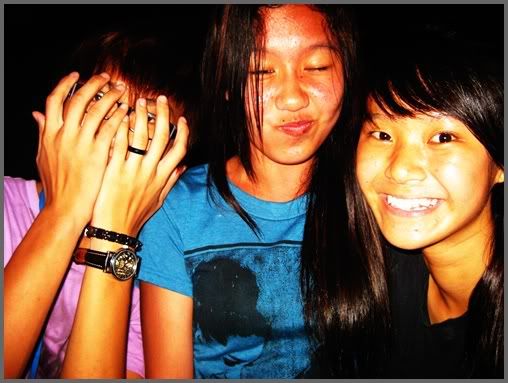 Retarded me, Jesslyn and jaslyn ( 2 so-called "Jass-Lin")
Omg i don't know why I look so funny when taking pictures after I rebonded my hair =.=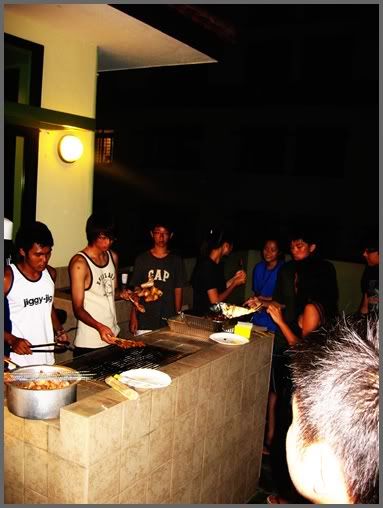 Amanda with SLR camera
Dunking the host (Junhao) into the pool
Oh goshhh! I don't know why the security guard in that condo is so damn KPO!
Or maybe I shouldn't even blame the security guard , I should say the resident is fucking KPO !!!

Complain complain & more complain ! =.=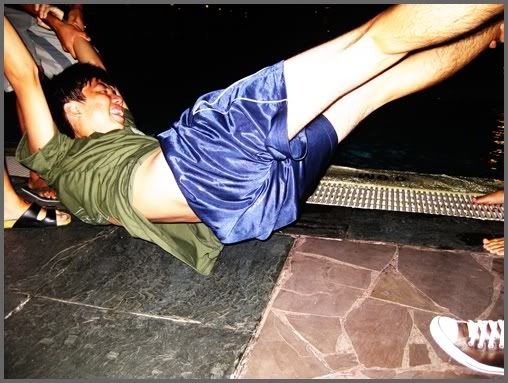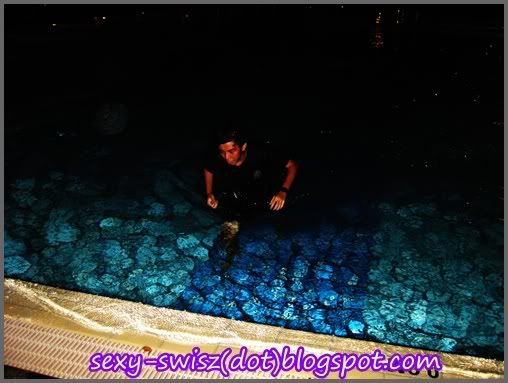 Lol! got owned!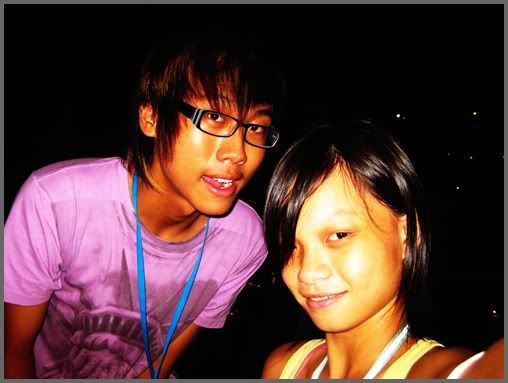 Nicole!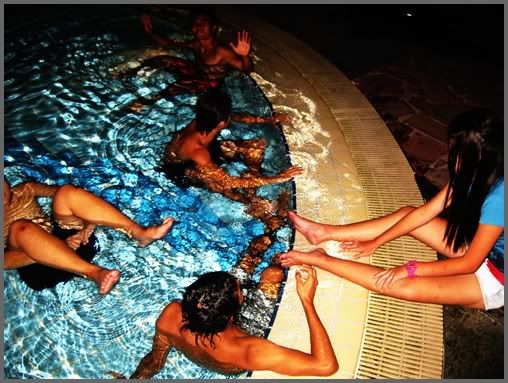 err? swimming pool's water? hahaa I have no idea why i took this shot :D but i love it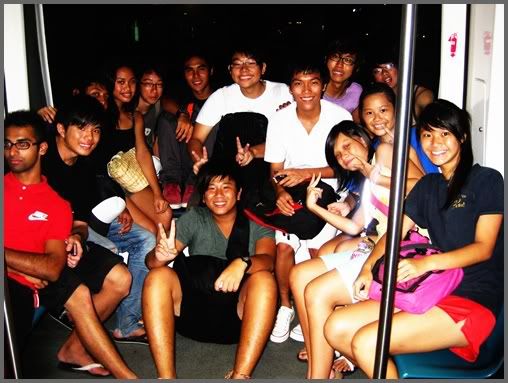 us! :)
Train home & went over to simyee's house to ton till dawn
And I am so shagged because I am lacking of my precious sleep these few days :((((
In addition, I have no appetite too!

Making it worst and I do not know what is wrong with me .
*Yawns

***
Chilling out with my XZXZXZ pornstar clique!
Obscence right the name?...
I have no idea why are we called XZXZXZ pornstar clique. hahaha
( They are my poly classmates)

I just feel like laughing when my mind pictured out the way how louis spoke and sometimes I really have no idea what to say and all I have to do is to " laugh, laugh, laugh" even it is not funny at certain times.

Hahaha

xzxzxz pornstar clique consist of Xin En, Xiao min, Louis and me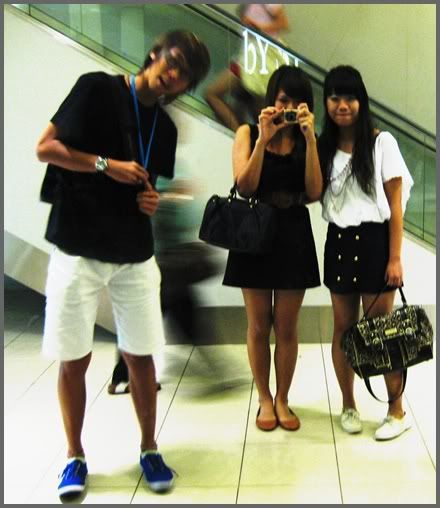 I love my shoeeeeeeees!:)
Clearest picture that I could captured

we walked high and low around bugis to find a huge mirror to take mirror reflections and we finally found one.

But then there are so many people staring at us when we took this picture.
Felt damn paiseh so I quickly snapped and go. lol

Xin en's lumix cammy! Nice right my shot...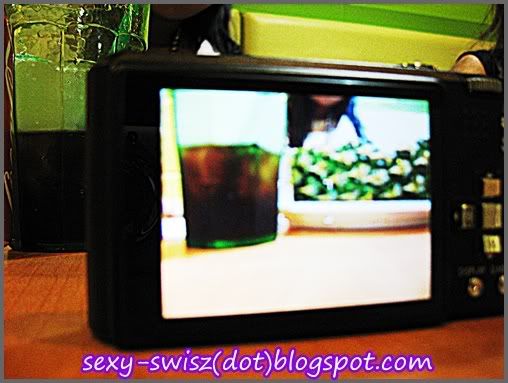 Style~
Number 1 to 10
Walked around bugis street and junction for quite sometime then we decide to head over to the new mall beside bugis street. (Top level; outside arcade)

WAH! When we entered the mall, the reaction from Louis & xiaomin was " WOAH"
Damn sua-gu can? :P


We took lots of pictures and we keep laugh like there's no tomorrow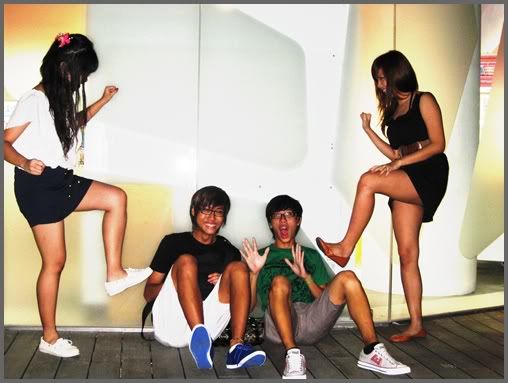 They kicked us!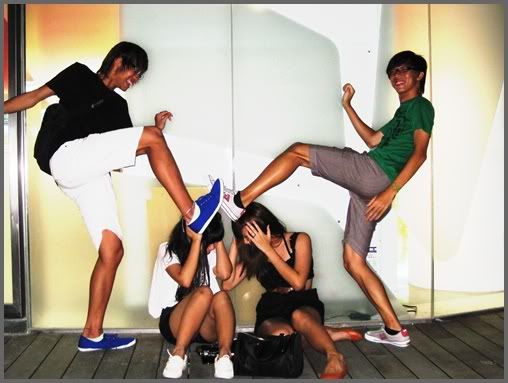 and we kicked them back :)
Xin En & Xiao Min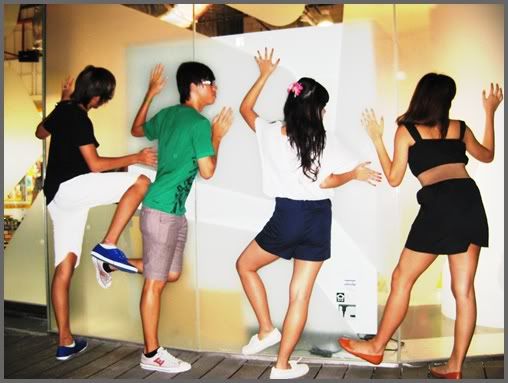 What a stupid shot. hahaa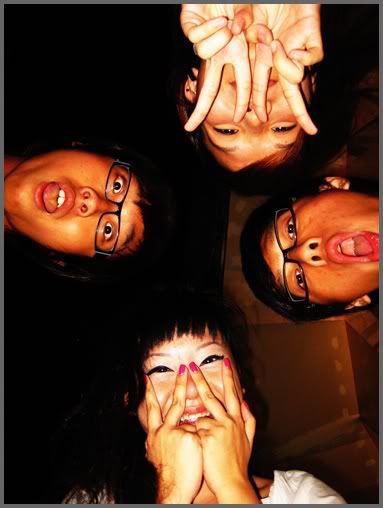 Jump shot!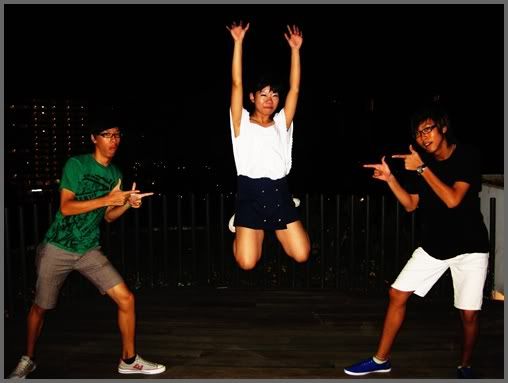 and she flew higher than us~~~
These 2 porn stars... hahaa
Damn style! Cheers for the picture that I took!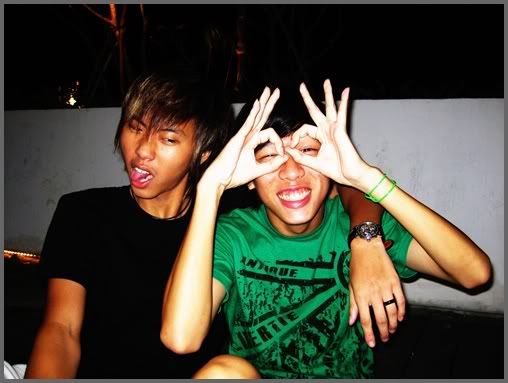 What a stupid pose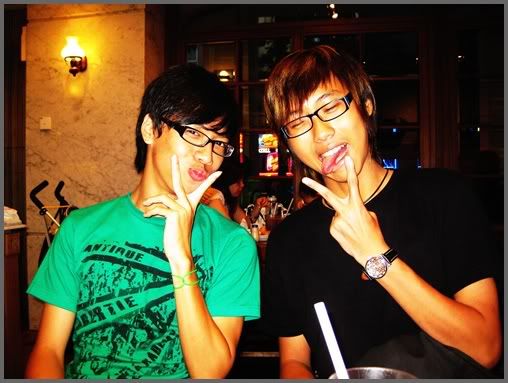 :P
Whattt theeee FUUCK?
Want to see the 2 Pornstars of my class again?

Here you go... they seems so happy when we called them pornstars...
Hohoho! LOOK more alike when they are in glasses and if possible " + some Japanese wordings" will look even more alike
I think I mentioned pornstar everywhere this entry.
pardon me for using that I'm just joking.