Okay okay!
I know my cough just wont stop lah!
Getting more irritating & more irritating already lor
I haven been coughing since 2 weeks back & untill today, I'm still coughing non-stop
Dont know whether if I'm diagnose with anything.
-.-
Touch wood
But again still, Its very hard to say leh.
I often have chest cramps before I go to bed
You know You Know
The feeling is like soooooooooooo SUCKIE can???
This is getting on my nerve!
Just some coughing marathon campaign happening in my lungs
I suppose LAH!!
Any cure for that?
Just few days back, I just added a plurk comment & ask people if there is any cure for that
I have received some comment like:
-Cough medicine or see a doc. Take care!
-Drink lots of liquid. don't eat those new year food first. =D
-Bah kua will make it worst
-Eat all the CNY food now. Yi du gong du!! =X Chey! Jking! So early eat bah kua, ltr...after CNY, still can't eat nice food =O
-You to drink honey plus hotwater plus some drops of lemon juice (:
I really didnt have the time to spare and listen to those comments due to CNY visits
and
AND
and
chinese new year will tempt me to eat more new year crackers as well as BAH KUA! hahaha
P/s:
Serve me right hor? :(
HaH-Nah-HaH-Nah
I shall start off fresh today
Any kind soul have any
SIMPLE
tips of how to cure coughing, share with me
( And I mean simple, which dont need to cost much money eg, seeing doc)
I dont like to go the doctors, so please dont ask me to. Lol
P/s/s:
I might try " Honey + hot water + some drop of lemon juice to see if it works
P/s/s/s:
If there is another method like adding whatever juice or syrup, just drop me a tip :)
I find this article rather interesting in the net
Or maybe I should say, Email
This are very old articles already so if you have seen before, why not see again? haha
It wont kill you if you see these articles again, only
your brain juices will be squeeze dry thats all
!
:O
(By: Sexyswisz's super logical theorem okay? :P )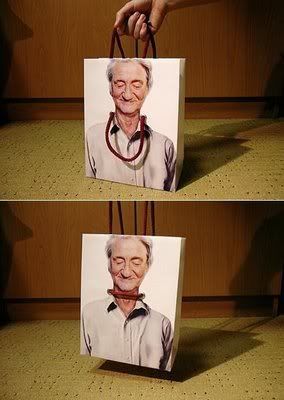 How do you find these faces?
I made them myself (;
I wanted to post the website here, but I forgot the website that is able to mix & match these faces! lol
If you are interested, google it!
I'm not sure what are these called, but mixing & matching the faces is surely very fun when you are boring or have nothing to do! :D
THEY are so UGLY!
woohooooOO!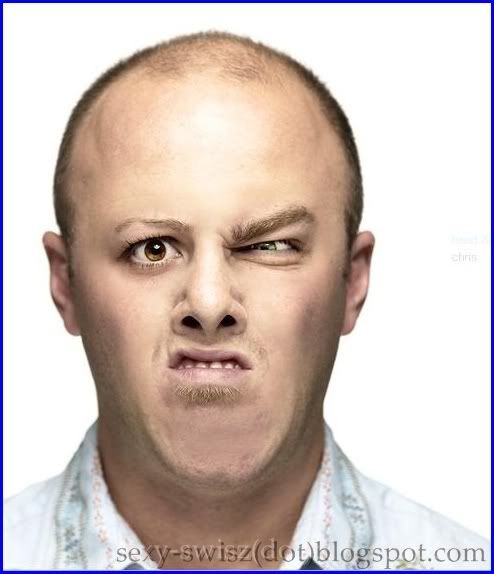 Their faces are not proportion, so I'm gonna say again, they are super ugly once more ;)
I thought I did save the website in my favourites, but sadly I didnt. haha
But if you made an effort to google it, you will find it!
P/s/s/s/s:
If happen that anyone found it, please let me know
Enjoy this joke!
Be ready to twist your mind a little to get the joke
hor
Lastly,
Remember this cartoon character?
We watched it before when we were all kids right?
( I assumed everyone watched it before)
So up till today, you know that Popeye has trouble finding his mother ?
Be it a mystery or what-so-ever,
Its so obvious that Popeye has found his mother after so MANY years!
* Here comes his mother*!
* please Laugh!*
:D
Adorable isnt it?
* applause me for finding such cute MOM for him* LOL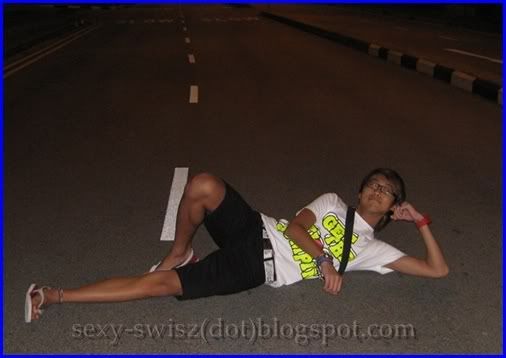 Byeeah!




Tags replied:





Kaarthigan:

Happy Chinese new year to u too. Enjoy ur holiday



Lisalicious:

No problem :D visit more often



Siya:

hmmm up till now u still dont know? I think you dont know them leh . LOL



Simyee:

see lorrrr... If i got time.



Pearlyn:

Hello back * waves*



Kevin:

stomp FTW! yay... hahaha



Nicole:

lols! Hanahhhhhhhhh i cut short. " ha-ha" okay mahhs?



Marcus:

Happy New yr too (:



Lychee:

Happy cny too... cya



Berliana:

heh (: eh, mind telling me ur blog address here? I lost it.



Cakee:

Dont worry. I will :)



Darren:

hey dei! thks! yaa its sooo nice. hehe



Huiwen:

See already. LOLS!



HP:

thanks! Happy new year too!



Lyn:

hey hey! Happy new year back to u!



Beeguet:

haha all so KPO siaaa... u ask around in sch lor



Jessica:

Heyo! Happy cny too . ^_^



Cheryl:

okay larhhs. i also mah. so is the same. laughs*



Alvin:

happy cny too!



Queeness:

hehe thanks yeahhh! comment for me more often uh. :D



Shyan:

happy MOO year to you too.. hahaaha



Wendy:

Happy CNY! My Hongbao lehs?



Hui Ning:

hahahaa.. okay okay! I also relinked u. view my blog more often :)



Zoyi:

haha.. i know urhh.. Happy MOO year too! :D view more often!



Loong:

gambling is good for ur maths calculations mah. HAHAHA!



Mike:

I woke up @ 10.5am today lorrr.. Ytd till 4AM super tired. LOL



Meng Huat

: I know its not the real MH, please dont spam or I will start banning IP