Its all about:
"Dino"
Happy Birthday Hoeyeen; T-Rex; American; Dino (:
Sweeeet 17 le hor!
Dont Sa- Ro-Ko although next year you can officially buy that!
Just joking
Hows your birthday surprise?
Like it?
I was kinda very
" bastard
" to you days before your birthday!
HEHE! Hope you dont mind. Cause I wana direct your attention away from our planning of your birthday, BECAUSE u are working with Mike & I , so its
very hard
for us to communicate..
You was like totally speechless when close to 30 of us appeared in your house when you got back.
Honestly, before the preparation of your birthday, Sebas , Mike & I went to seek ideas & agreements with your parents. Didnt expect we would go to such an extend right?
Grand birthday lor.. we order buffet lehh!
Dino Theme was specially delicated to him.. Thanks to me for thinking of such a wonderful theme. hahahaa
Teh Birthday Dino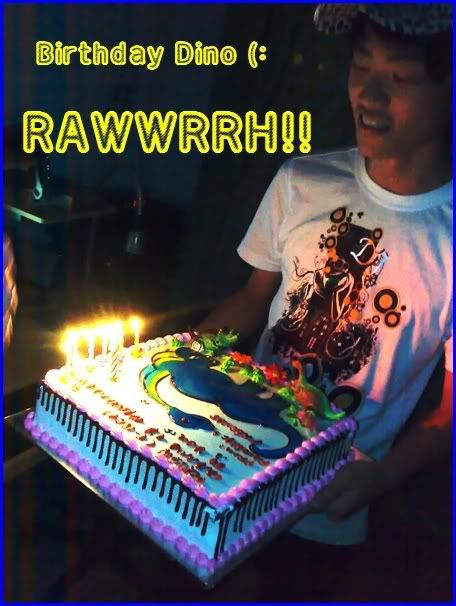 A nice 2KG Dino cake :P
Having the nickname alone sounds so boring
lor
Therefore, we decided that the cake should be something related to his nickname!
With 2 dinosaur toys attached at the bottom of the cake
& a BIG DINO in the background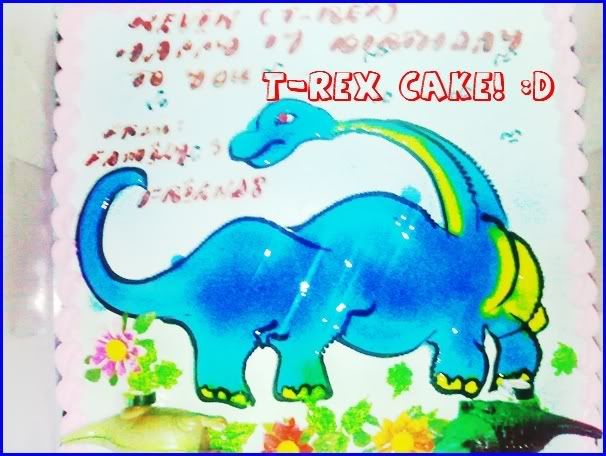 And we went on discussing & discussing...
So since the theme was dino, why not decorate his house according to the theme?
JURRASIC park!!
Thanks to
Cheryl, Anna & kaiFen
for going early to his house to decorate according to my theme
P/s:
The small dino is so cute :D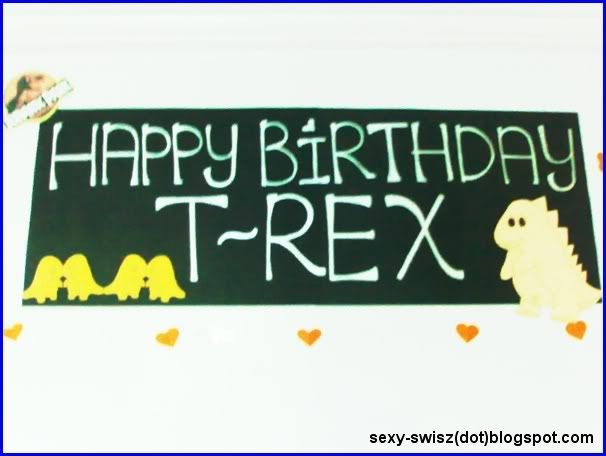 Again, I would like to say..
Since this is a Dino Theme, a plate of
nasi lemak, chicken rice, MeePOK noodles, KFC
or what so ever wont BE ENOUGH
Initially we were thinking that we should just go JP to have our Japanese meal.
But it was very difficult for us to find a suitable location to accomodate 30 heads!
Therefore the best solution is " HIS HOUSE"
with catering of sumptous food.
A Dino gigantic Birthday card for him!
RAWWEEEHHH!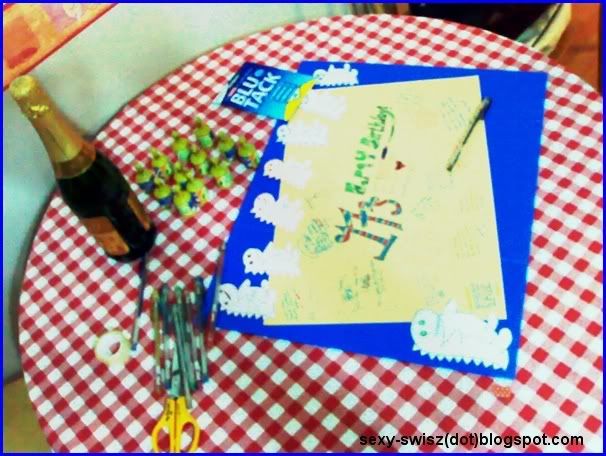 Afterwhich, we gathered around the living room.
Cutting cake & stuffs were done then we went on tossing WHITE GRAPE juice in the air :O
everyone went YUM.....SENG...
with 3 everlasting YELLS!
*ears are busting as the atmosphere was very tense up*
Then, a group photo... (: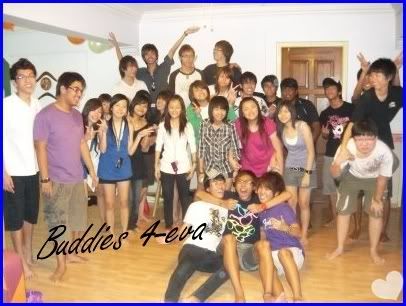 I enjoyed T-Rex's birthday celebration
But I apologize about my
health system
breaking down after cake cutting.
My story goes like this:
Head spinning at first after cake cutting
( MOST prb is after YUM SENG)
I think I got a shocked in my nerves due to loud noise
Went to sit down one corner to calm myself down...
But head still went on spinning slowly & slowly..
Was chatting with Terence & Vivian.. so I thought its abit stable..
When I wanted to stand up, brain SPINS again! -.-
Eyes getting
redder & redder
due to lack of sleep.
I'm so tired.. but I have to keep myself awake.
I wanted to Cam-Whore! LOLS!
BUT i cant stand, when i stand, I feel like falling ;x
So i just sit there lor.
So sad ! hais
Didnt went for work today.
Cos when I woke up early morning, my head is spinning AGAIN!
This time is really bad.. so I slept till 2.30pm!!!
Then 4.30pm, I slept till 6pm.
I am very very tired & super giddy larhhS!
If it is not for my sickness, I would be in chalet now.
I hate this giddiness...
Just like the same feeling when I was taking my O'lvl maths paper 2
!!!!!
The giddy just wont wear off.. how how how? is this some kind of repeated sickness?
I cant walk straight.
:(((((((((((((((((((((((((((((((((((((((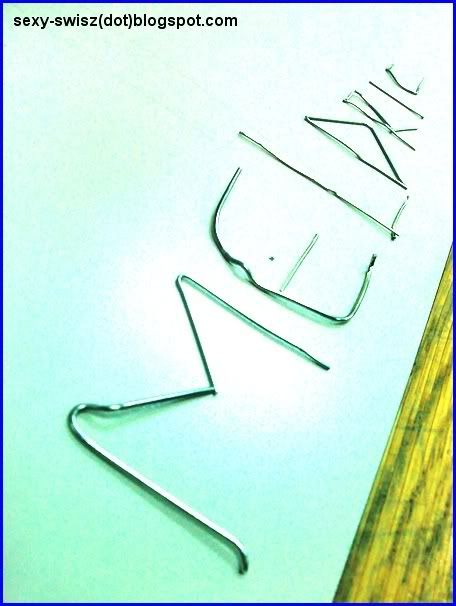 Thanks Mike for making my wonderful name :D