ZZZ =.=
My comp hates me... I cant even switch on my bloooodyy heck comp. Dots.
And I'm blogging right now, obviously isnt my comp. LOL
So its bit unconvenient for me to blog until my bloody comp is fully repaired. ='(
Below's blogging is a few days back ago. HAH (:
soo umm emmm... it doesnt matter.
~~~~~~~~~~~~~~~~~~~~~~~~~~~~~~~
Few days back, went with BK, Sebas, American to shop for our grad night things..
We tour almost the whole earth then we landed on the earth somewhere which named
They bought a black blazer each which cost 70 bucks +..
and I'm trying on their blazer!
Model of the day: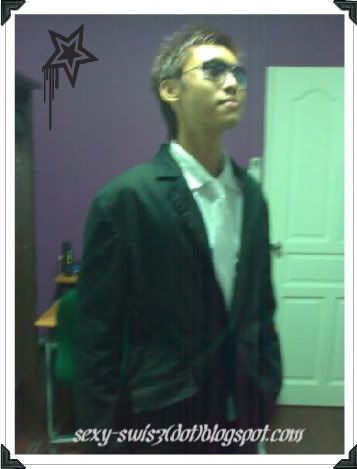 hahaha! Do I look good with their blazer on?
I think the white tie I'm wearing isnt that obvious. lol.
My fringe hasnt grow... its still so short... WAlaU!
I shouldnt have cut botak! Its damn ugly uhhs !
Light shines upon us...
My hair colour isnt that bright enough! GAHZ! I should haf dye brighter. ='(
Let me tell u guys something wierd..
Hair should grow all the same length right?
I dunoe if I should say I'm lucky or not..
My hair grows like.......
layer damn LONG,
side hair grow LONG,
Top of the head grow LONG,
BUT!
Fringe GROW FUCKING SHORT.
and thats what i wanna a complete opposite sia.
fringe really freaks me out now.. look damn KU~ku larhhs! ;P
hmmmmmmmmmmm.............. Just cam-wor-ing.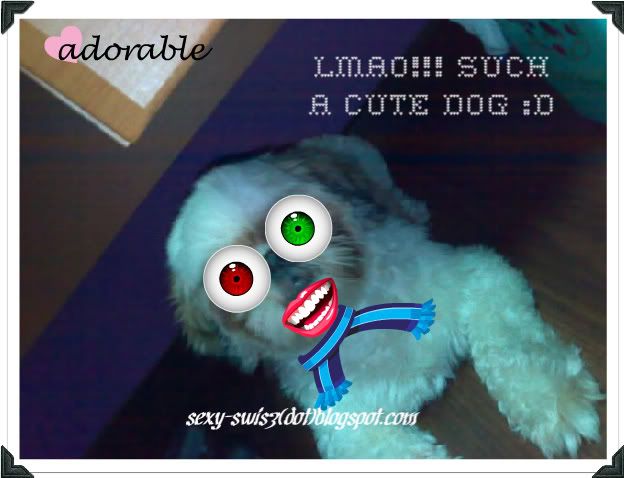 Lets look at HARANI the dog ! ( she gave us bad luck while we are gambling and in the end sebas won all of our $ ) wtf LOL.
Me: Whose fault??!
All: HARANI's fault!
All: LAUGH LAUGH!
Me: EH hoeyeen, SHUDDUP LA!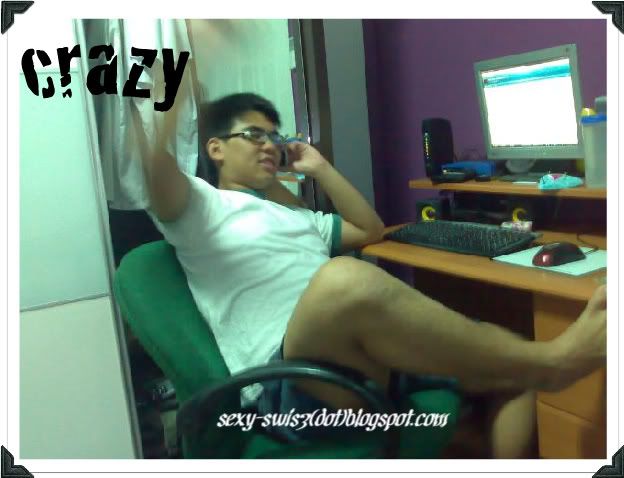 Hello GEMOK!! wow. look at my "boss".. the way he sat, SO SO SO SO SO DAMN
.......................
LOLS!
Joking. but macam lao~ban siiiaaa..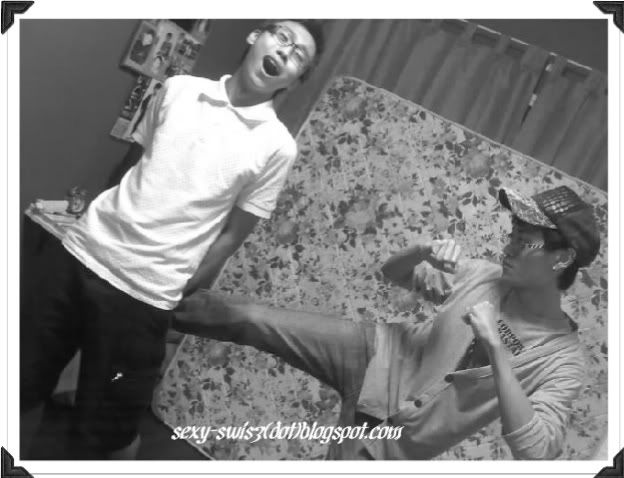 nbcb who sae u can kick me. HEHE
Wonderful*
trying to look cool.
Sad, american face cant be seen. HA-ha
when this sign flashes right across yr face, what is the first thing that came to yr mind?
*giggles*
What a NAME! the owner must be that size i assume :)
*dong DONG * Swisz is dead, come on guys be happy ! hehe..
Lets celebrate. laughhs! I got knock down by this lorry yet i still can blog about it, quite amazing isnt is?
woohooo! my sprit... lalala~
I'm super! x_0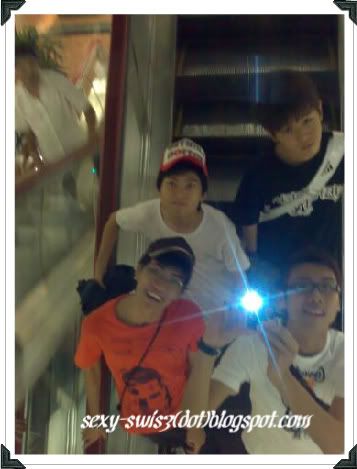 Lets put a HUGE SMILE right across our faces!!
exposing our white pearly teeth to everyone! hehe
Seen before this place?
I'm a singaporean yet I'm so sua-gu. Havent been to this place before..
But now I have! This place is not that farrr, and its not too near..
Just the size of Singapore!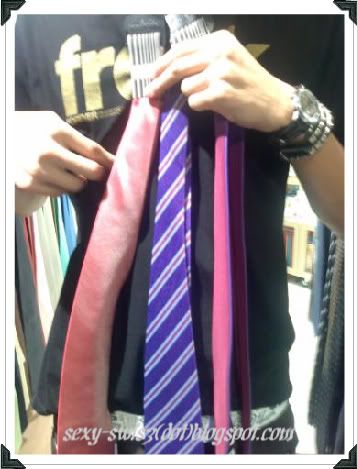 Choose the tie for me... I picked the purple tie on the extreme left.
cos...
I LOVE PURPLE! =D
HOHO