The
day
I
have
been
waiting..
Finally , I'm soo happy. No more homework, no more English, Maths, Science, MT, POA, History, Social studies & Computer studies.!
FREEDOM@@@
.
.
No stress from teachers.. No complains...
And Lastly, NO MORE REMEDIALS which ends as late as 5pm-6pm! woohoo..
Right after our last paper today, few of us tore our O'lvl Entry proof!. and we went..
"YESSSAARR!"
this bloody paper is not in favour anymore,
*tear tear TEAR*
Throws.
YIPPIEE!!!
.
.
.
Please watch this video.
Happy Birthday 4E7 2008
.
.
My first view of the vid, my impression was like, "
wow
"
such a touching video.. it sounds like we are leaving loaddas precious memories with our classmates !
.
.
its really interesting! the music + the cut scene sounds soo "
gan DONG
"
Anyway, I really hate to leave this schoool... BOOHOOHOO!.
But, life goes on, so we have to move one step further & experience new things. yeah.
.
.
Enjoy!
.
.
.
.
.
.
.
.
Right now, i'm going back to the past during the Sentosa trip with family.. I cant remember when is the date we went out or when already.. All i knew is after Prelims and i didnt get the chance to blog
MUCH
as I'm mugging for my exam :)
.
.
And ! I just dug out these pics which were scattered around within over 1k photos in one of my folders.! *sign!
This picture seems like an advertisment photo dont u guys agreed?
Advertise for the........
BEACH!!
and promoting coconut trees as well as the sands. LOLS
(Ignored the 2 hou zi which spoilt the scenic view of the sea) JOKING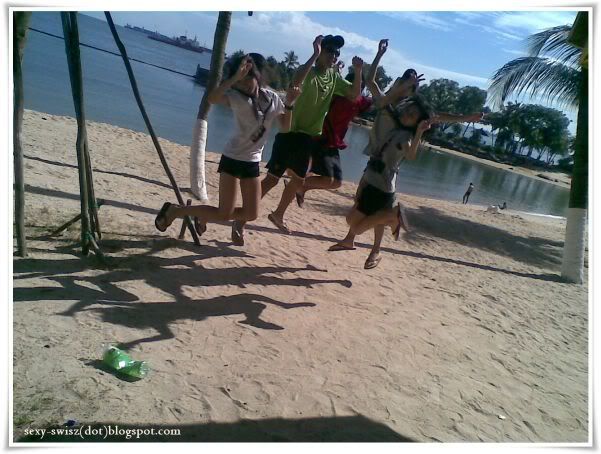 AHH! I'm one of the Hou zi flying.. eh funny ar? laughh lauugh laughh..
:)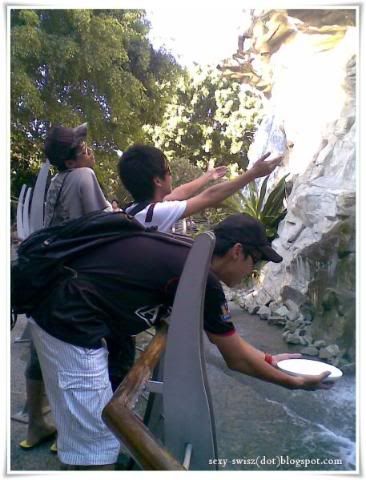 Money money money.. I'm hoping that i could get some golds from the fountain..
Perhaps i will. rofl.but my freesby seemed so empty ;x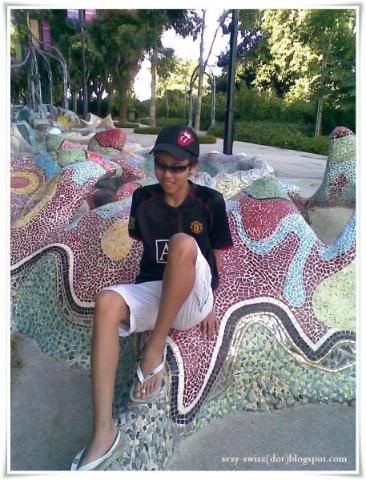 What the hell i'm doing!.
I dont remember taking this shot...
whats more I'm not even looking @ the camera (:
Starting from the left to right,
chang zai
,
ai zai
,
gao zai
&&
FEI zai
( ah pui) lOLS!
They are looking at my monster pet. muhahaha!!!
I'm working with my grad night speech right now.. Improving the speech.. i sound so "luo shou sehhh"! i shall post the entire script when I'm done.! ;DD dont give me comments.