Lawl!!!
Poker face is like forever ringing in my head nowadays, I don't know what is happening to me. Whenever I am bored, I would just sing that to myself

" can't read my, can't read my, no he can't read my pokerfaceee ... P-p-p-Poker face, P-p-poker face ... blah blah .."

and my friends would say that I'm siao -.-
Super addictive to this song lor seriously!
Know why I'm so addictive to this song?
Because everywhere I went, this song is always repeating over and over again especially shopping centres !!!
Hohoho!
Not forgetting few weeks back, I'm equally as addictive to " Nobody - Wonder girls"
I love their dance step!*



I want nobody, nobody but you! *clap x2*
I want nobody, nobody but you! *clap x2*


and and and
"Nobody" was my message ringtone ever since I'm hooked on it weeks ago :)
There are more songs but only these 2 songs captured my attention most :P
Slacking at Starbucks

Supposing that the dance in school was fun 2 days ago, I missed the dance because I was super late! When I arrived in school that evening, the gate had closed. :(
I'm talking about the dance for fund in school last Thursday



I risked my life just to go for the dance yet I didn't manage to enter


Seriously, if I were to pay my life just for going there , I think it's damn dumb to do so.
( I don't want to pangseh my friends that's why! =.= )
I was fucking lucky to avoid any injuries when a freaking car suddenly sped and made a sharp U-TURN just right in front of me when the green light flashes less than 2 sec.
Not my fault right? The turning of the car missed me nearly
LESS THAN 5 CM!!!!!
Everyone was like staring at me when the car made a freaking sharp U-turn because I was the first one who walk when the light turns green ( I was rushing for time )
Even me myself was also shocked!!! Lucky i was quick enough to move back a little or else......................................................................................................
What a day!

Went to meet Beng, Hy, Sebas, Sy later on for dinner
Then headed to starbucks to slack with sebas & sy :)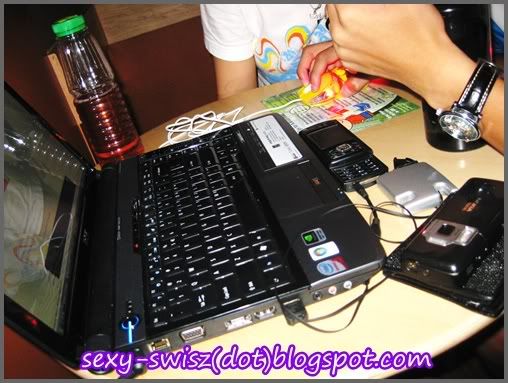 Charging my Handphone
yeah yeah! My HP's battery is getting from bad to worst nowadays
Every 3 hours plus , I have to charge once.

Troublesome!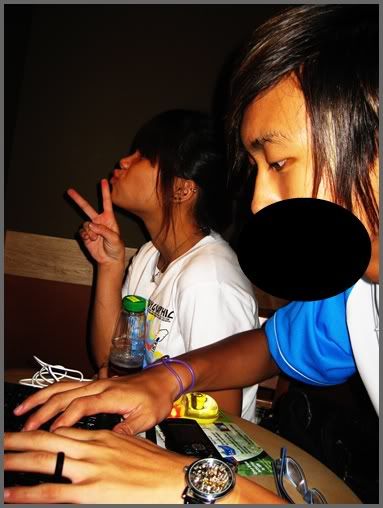 Surfing the net! and sy in the background acting cute o_o
Celestina FHM model
Sebas's favourite lor!
He keep wanting to search Celestina's blog or her webpage

The results were shown above for his horny search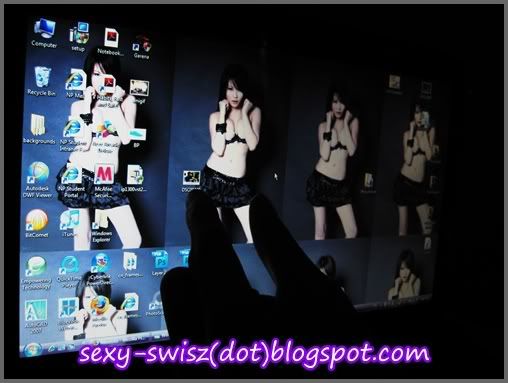 My Background for now!
-.-"
but... CHIO! hahahhah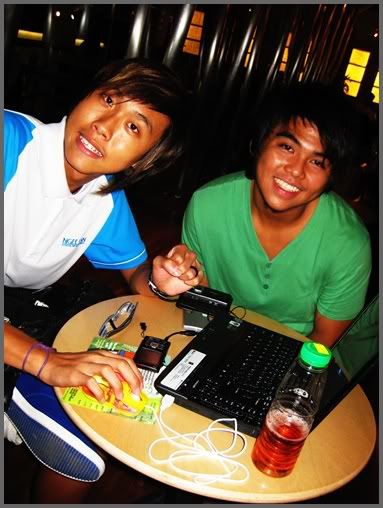 I hate the engineer shirt that I'm wearing! ._.
The slogan " Be more than an engineer" really spoil the reputation of the beautiful shirt

I would love to wear something like be more than a businessman. Style!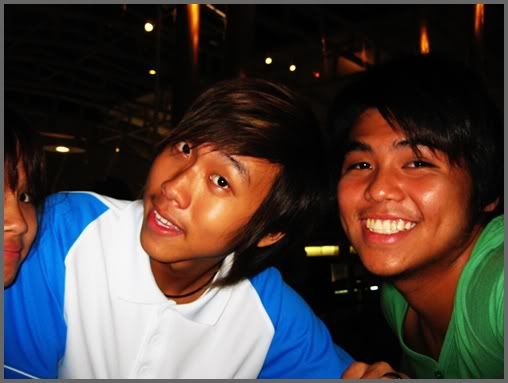 cam-whoring us :P
very familiar shot eh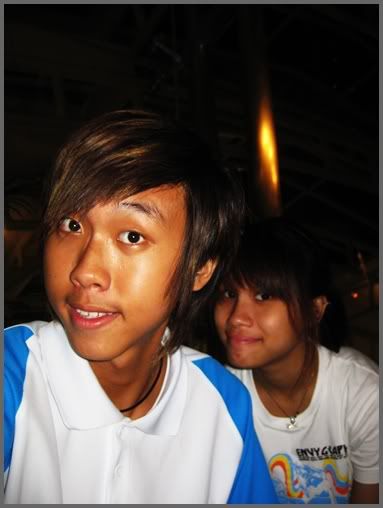 Me & Sy
us again!

sorry my flashlight is a bit too strong for this picture :)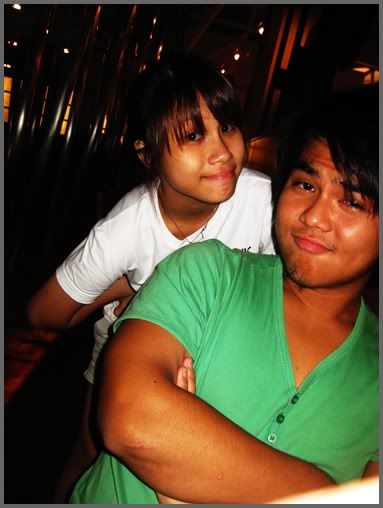 sy & sebas!
***
Hop Night 2009!
The starting part was plain bored and not fun at all
Everyone was like stonning when we just enter the conventional centre

But things get better when Nester and Joe came.
Some of us got pretty high while some were not.

The song kept repeating over and over again!
Poker Face was repeated twice!


Comparing between FOC's party and Hop Night, I would surely say FOC's party is seriously more fun because we got the "high" atmosphere.

Don't really know how to explain the feeling.

Heh (: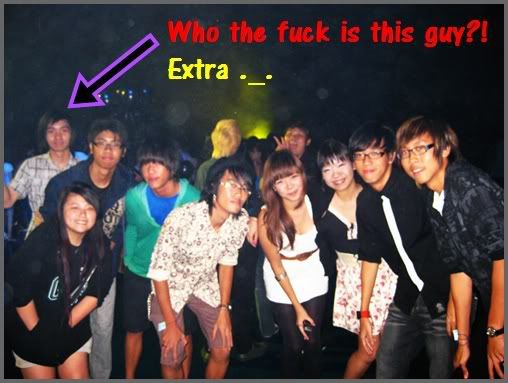 WHO IS THE GUY ? EXTRA =.-""
ANOTHER JOKER ALSO IN THE BACKGROUND MAKING A TWIST!
Retarted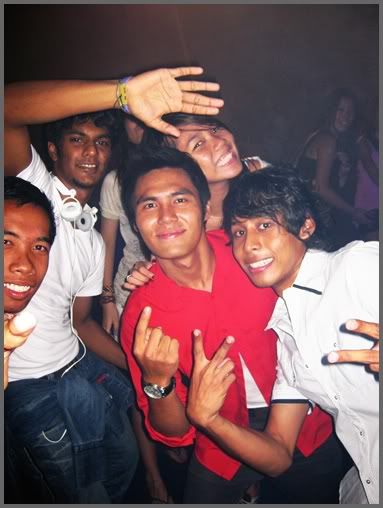 Aiman & friends
Lightings that they used!
Seriously it was very hard for me to bring camera along with me in because I'm like jumping around like crazy in the hall.
Nevertheless, I still brought my camera in to take some pictures or else there was None who have camera with them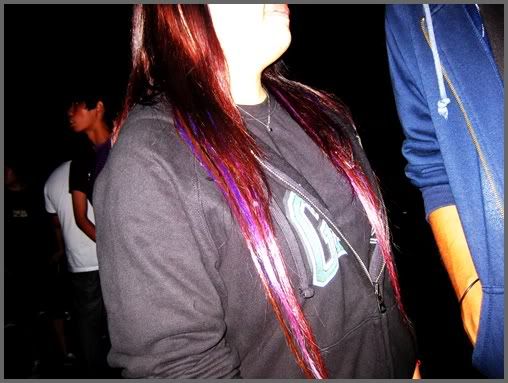 Delp's purple hair extention!!

us! Cam-whoring again. :P

The stuns that kiddo should not try at home ( BE a HERO or rather not ) :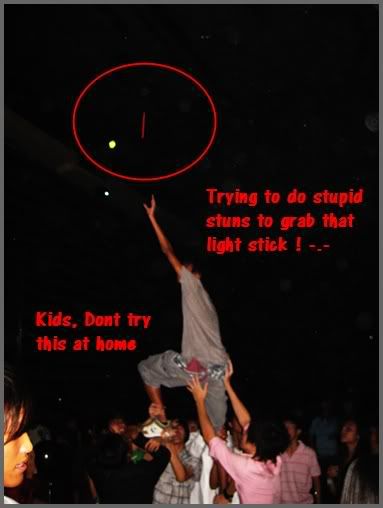 HERO LEH!
This guy is so heroooo siaaaaaaaaaaaaaaaa!
Want to act hero in the dance floor -.-
In fact I should say the group of guys there so desperate to grab that light stick??

For what sia?!
Don't grab will die meh?

The light stick is meant to indicate that balloons were located high up there for decorations and some itchy hands just won't stop messing around with the light sticks

Wierdo

Still won't give up
In the end this guy didn't manage to grab the light stick because he is so damn short and HE FELL onto the ground.

hahaha! Serve him right.

" HERO "


Halfway through the dance: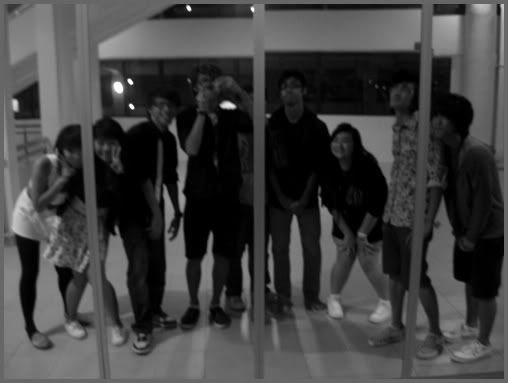 we went out of the conventional centre and I saw this huge mirror so I shouted

" Come take photo come take photo" and everyone just rush behind me and I snapped and went off quickly because many people were looking at us.

Everything lasted less than 10 sec :)

Superb us~
Fast and swift~~

Posing for my camera :)
I love the lightnings

:)

Picture of the day:

Day Dreamer during lesson!
Some guy from 1D01 (The other LBFM class)
Note: This picture is not captured by me!

Hohohoho I'm safe!
This was captured by those kpo girls in my class.

Very kpo hor? sleep in class also need to get shot by them. so unlucky him. hahahahhaa