Hellooooooo! :)
You cant deny the fact that this little bear is
very CUTE
!
OhH I'm so in love with this bear instead of human . . .
( I'm wierd aint I? )
The more I look at this picture, the more I'm loving it once more!
hmmm...
My hair is really like fuck now.
I have no idea how to cut it or trim it or colour it now.
everything seems so messy for me!
I'm thinking of putting up bright colours up on my hair, do you think it will suit me?
I dont know :(
Any hairstyle/colour to recommend me? :D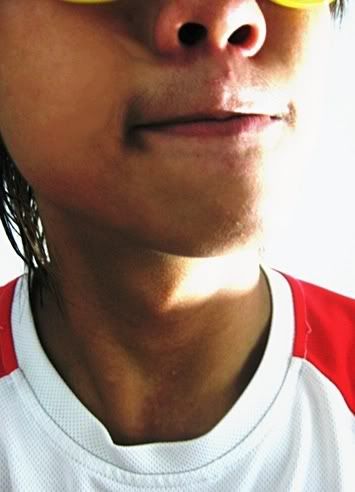 After a long while, I have got a obvious tiny pimple !
Spot it yourself hah :)
byeeeeee!